It has been with great sadness and anger that we have witnessed recent events, which highlight the inequalities that remain in our societies – injustices which we must endeavour to end together.

We wholeheartedly agree with the United Nations Secretary General Antonio Guterres that "racism is an abhorrence".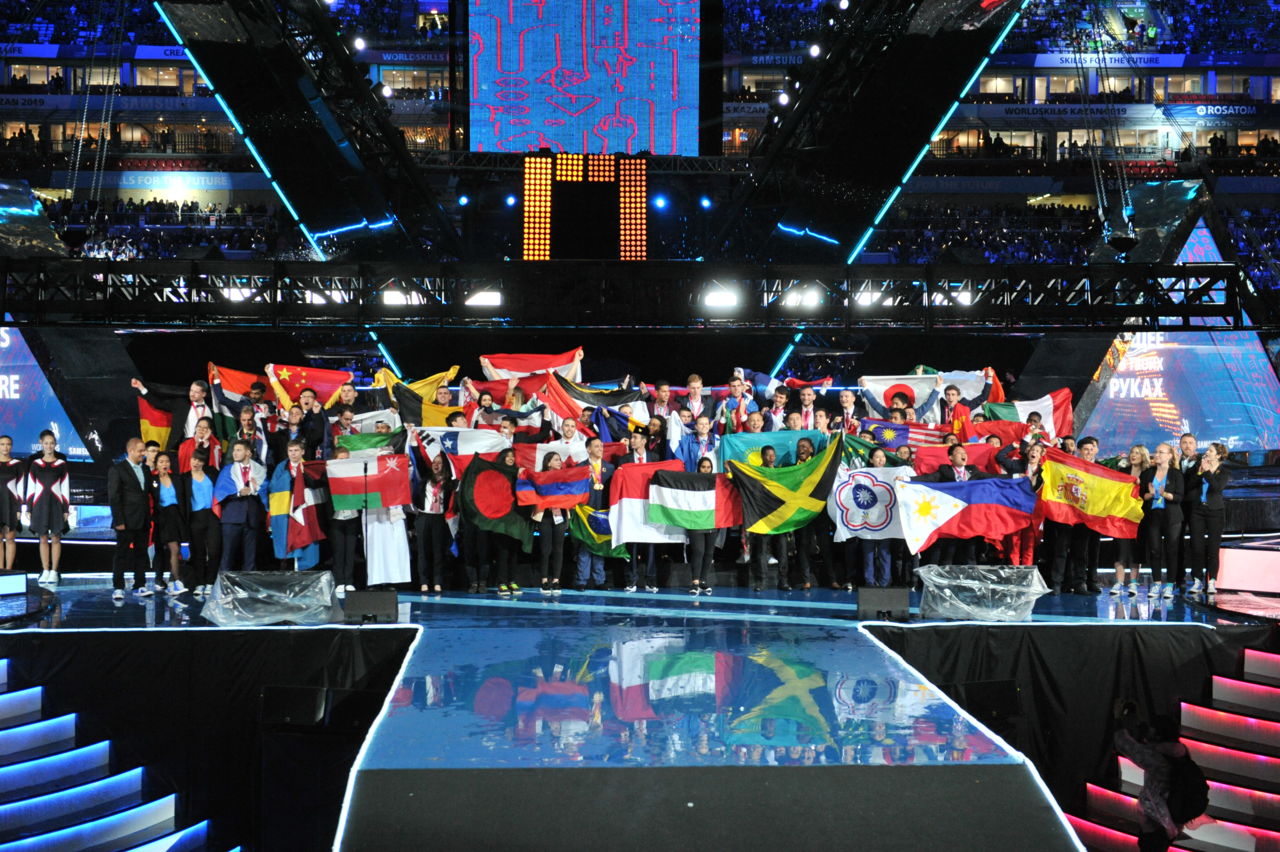 Our business is skills and skills excellence. On International Women's Day we often note that "skills have no gender". Skills also have no race.
Diversity is a core value of WorldSkills. We acknowledge and embrace the "cultural, social, and economic diversity" of our Membership, while celebrating "differences in [the] cultural background, gender, region, religion, disability, family status, and sexual orientation" within our community. We try every day to live our values through our actions and our decisions.
WorldSkills Competitions are the embodiment of this. Competitors come from all over the globe for the chance to become a world champion. Our Ceremonies celebrate the uniqueness of each Competitor and their cultures, as well as the universal pursuit of skills excellence.
But we are still not doing enough to ensure the diversity of our own events and creating opportunities for everyone to fulfil their potential. WorldSkills passionately believes that every person should have the opportunity to discover and learn a skill, as well as the support they need to use that skill to attain economic opportunity and independence.
We condemn the continued injustices that we are witnessing and join the calls for immediate action and change. We in turn call upon our Members to use skills to help to overcome enduring inequality, and we commit to examining our practices to ensure we improve equality, diversity, and inclusion (EDI) throughout our work.
We see the efforts of some of our Members to tackle the lack of diversity in our movement and we acknowledge that we must all do more.
These recent actions sharpen our focus and resolve to make a difference, rather than just talk about it. We believe that the "new" normal must include better and stronger equality and justice in the world.
We restate our belief and commitment that skills and excellence are without race or gender, and that empowerment and opportunity should be truly universal. We reject racism in all its forms. We will continue to work with our Members – especially through the establishment of a new equality, diversity, and inclusion (EDI) working group/advisory panel – to examine our own behaviours and practices and make recommendations about how we can improve as an organization, and demonstrate in everything we do that everyone is equal- regardless of race, colour, gender, sexual orientation, physical and mental capability, language, age, religion, wealth, or educational background and experience.