Skills Bazaar in Kazan welcomes 12,000 people
Kazan, the host city of the 45th WorldSkills Competition, celebrated a Skills Bazaar with 12,000 people on the 16 September in the Gorkinsko-Ometyevsky Forest.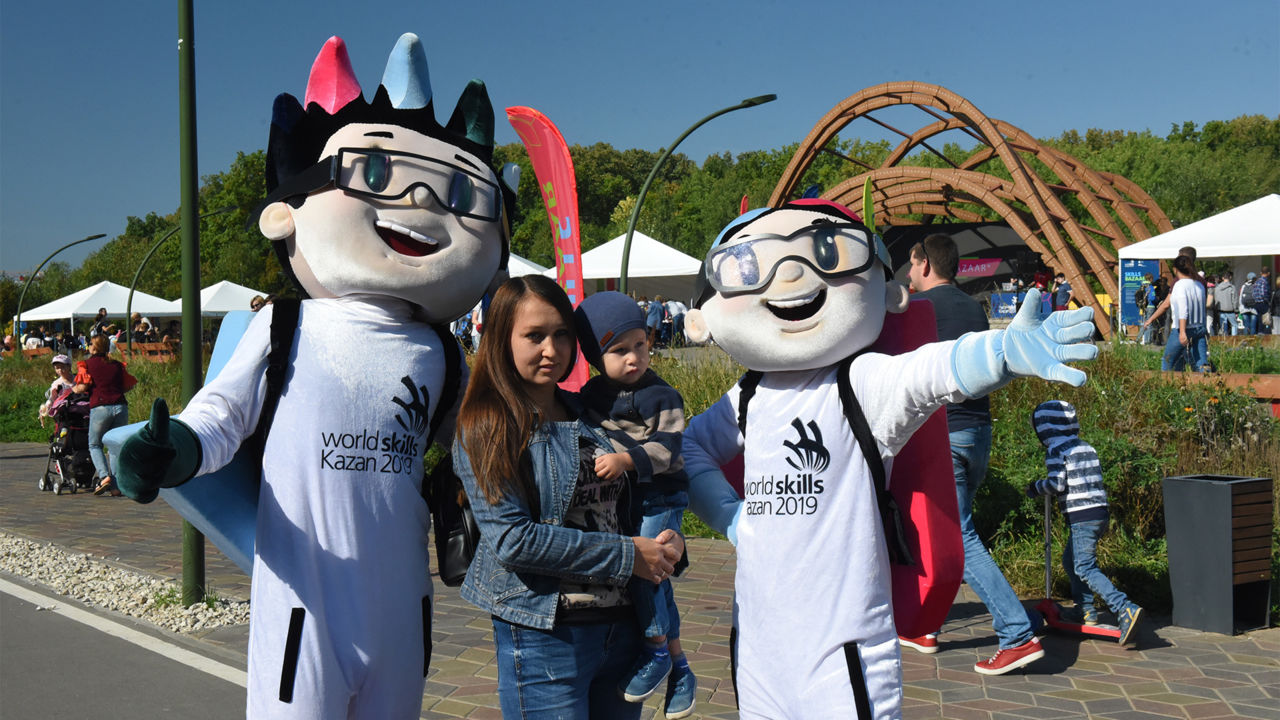 One of the most popular parks in Kazan turned into a unique arena for demonstrating skills for a few hours on Sunday, where everyone had a chance to take on the role of a florist or carpenter, confectioner or mobile robot technician. Workshops from stylists and make-up artists, photography, tuning workshops, and radio-controlled cars were hosted for participants to choose an activity and explore new professions. Workshops were arranged in 17 different areas.
The Deputy Prime Minister of the Republic of Tatarstan and Minister of Education and Science Rafis Burganov, Deputy Prime Minister of the Republic of Tatarstan Leyla Fazleeva, and the Director of Skills Competitions for WorldSkills International Jane Stokie welcomed attendees to a day in the park to celebrate WorldSkills Kazan 2019.
"Most visitors of the Gorkinsky-Ometyevsky Forest acquired new experience today: by taking part in the master classes, they had a chance to create something with their own hands, to try their hand in this or that profession. The event has a very important message," Deputy Prime Minister Leyla Fazleeva said.
"On behalf of WorldSkills International I express gratitude to the Republic of Tatarstan for a wonderful delivery of such an important and essential event. Skills change lives. We are looking forward to seeing you at the 45th WorldSkills Competition that will be held next year in Kazan," Jane Stokie of WorldSkills said.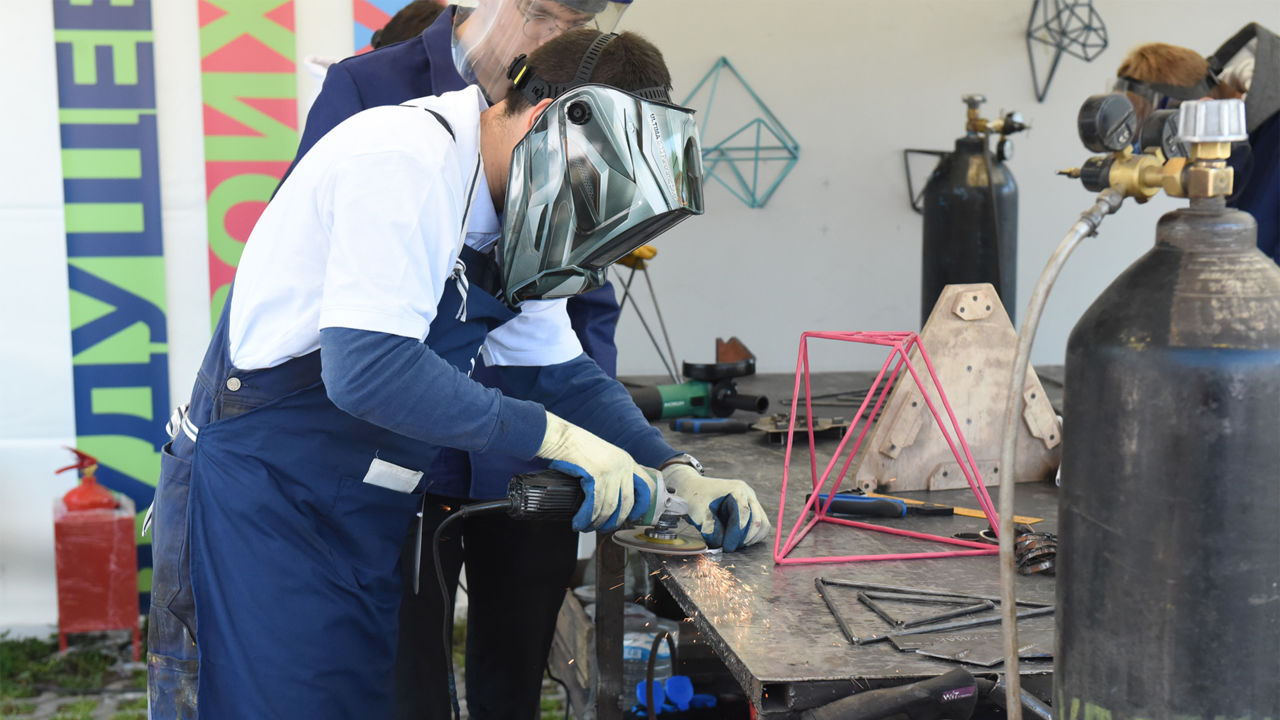 The famous Queen of Welding, Aleksandra Ivleva, was the guest of the Skills Bazaar. She, in cooperation with the team of "welders-superheroes", conducted masterclass workshops.
"The Queen of Welding is my stage name. I'm a modern artist and my goal is to show people that welding is simple and teachable, and it's possible to learn the basics of the skill within 15 minutes, and further on to get education and professionalism," Aleksandra said. The artist said that she's been looking for the medium to materialize her ideas and when she discovered welding, she realized that it was "that very method".
"I create interactive sculptures, public art. I try to take part in educational programmes to show people that welding is really a cool thing and it's important to overcome stereotypes as our possibilities are limitless. My friends and relatives support me very much because they see that I found my vocation," Aleksandra Ivleva said.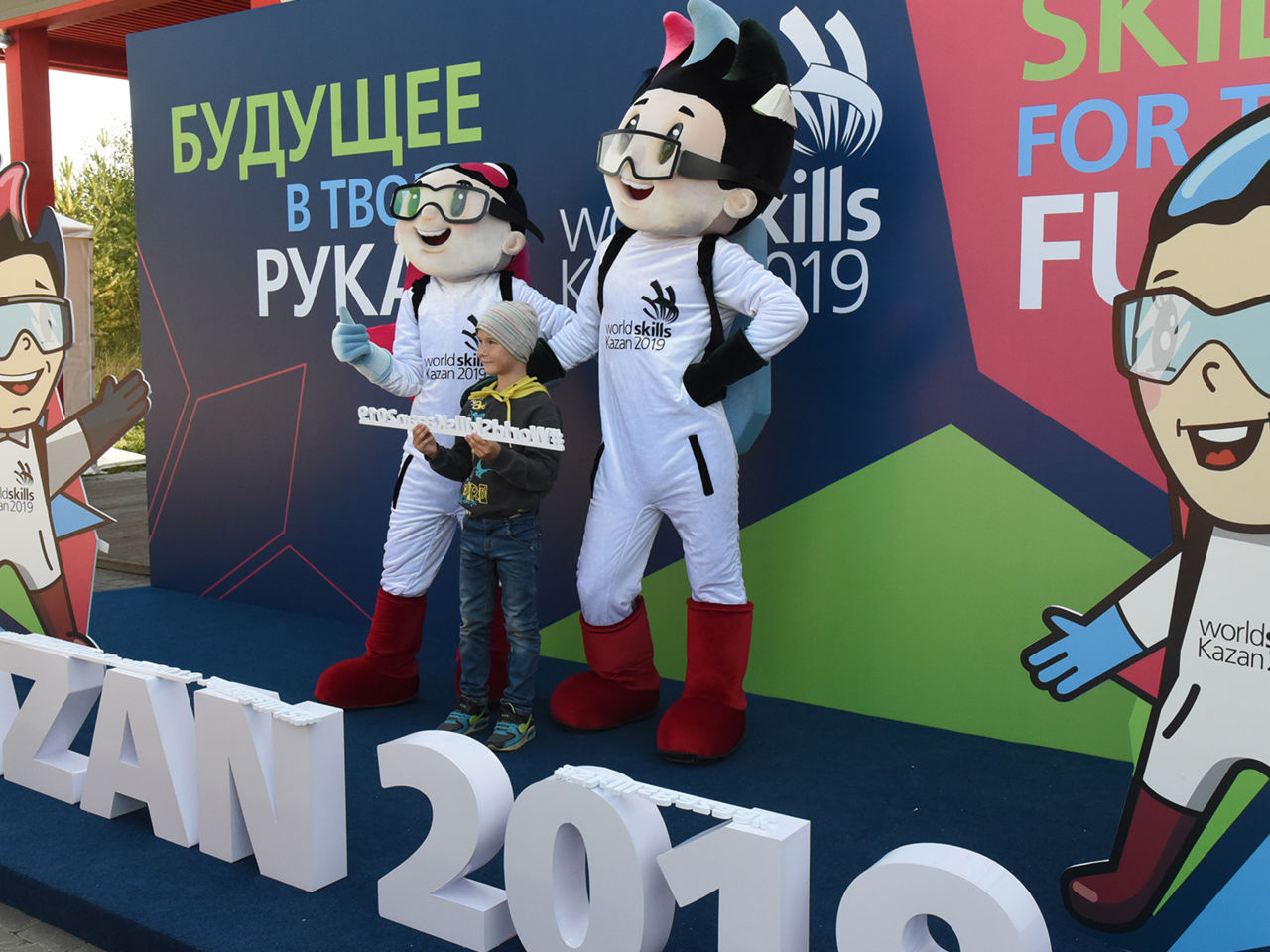 The event was organized with the active support of Gyproc Group (Saint-Gobain Branch), Lincoln Electric and Coca-Cola.
Gyproc
The Saint-Gobain Group, represented in Russia under the Gyproc brand, is the world's largest producer of gypsum and special sheets, gypsum-based mixtures, as well as ceiling systems and accessories for fast and high-quality installation. The subdivision carries out its activity in more than 50 countries of the world, maximally satisfying the needs of clients – builders, architects, investors.
Gyproc creates professional innovative solutions for interior decoration of premises and system construction, contributing to the creation of a comfortable and aesthetic living space.
Lincoln Electric
For over a hundred years, Lincoln Electric has been guided by the desire to provide consumers with innovative, efficient and high-quality welding and cutting methods. This commitment, combined with our technological advantage and extensive production and distribution capabilities around the world allow us to provide each customer with the optimum solution. The company is a world leader in offering innovative solutions and services in the field of welding.
In October 2010, Lincoln Electric purchased Trade House Mezhgosmetiz OOO and Mezhgosmetiz-Mtsensk AO in order to produce welding materials in Russia and meet the needs of Russian customers.
Coca-Cola System in Russia
Coca-Cola System in Russia includes Coca-Cola Soft Drink Consulting LLC and Coca-Cola HBC Russia, which makes it one of the leaders of the soft drinks market and one of the largest foreign investors. Coca-Cola has invested $5.7bln in the Russian economy. The company buys 90% of its resources from local suppliers.
Coca-Cola is the official sponsor of FIFA, Russian Football Union, Leather Ball – Coca-Cola Cup All-Russian Football Tournament, which brings together over 700,000 young players. Coca-Cola System in Russia is proud to be an integral part of the country's mainstream and active contributor to Russia's economic development.
Within Russia, the company's product range includes high-quality non-alcoholic beverages: Coca-Cola, Coca-Cola Zero, Fanta, Sprite, Powerade, BonAqua, Schweppes, Fuzetea, Dobry, Rich, Moya Semya, Pulpy, Burn and Monster, Smarwater, Adez.
Coca-Cola is the official sponsor of the Russian Football Union, the official sponsor of the Russian national football team, as well as the sponsor of the All-Russian Children and Youth Tournament "The Leather Ball - the Cup of Coca-Cola", in which more than 500,000 young players take part each year.
Coca-Cola is proud to be an integral part of Russia, and an active participant in the continuing development of the country's economy.
Press Office of WorldSkills Kazan 2019 Competition Organizer