Skills For All: Stonemason Charlotte Martin, Belgium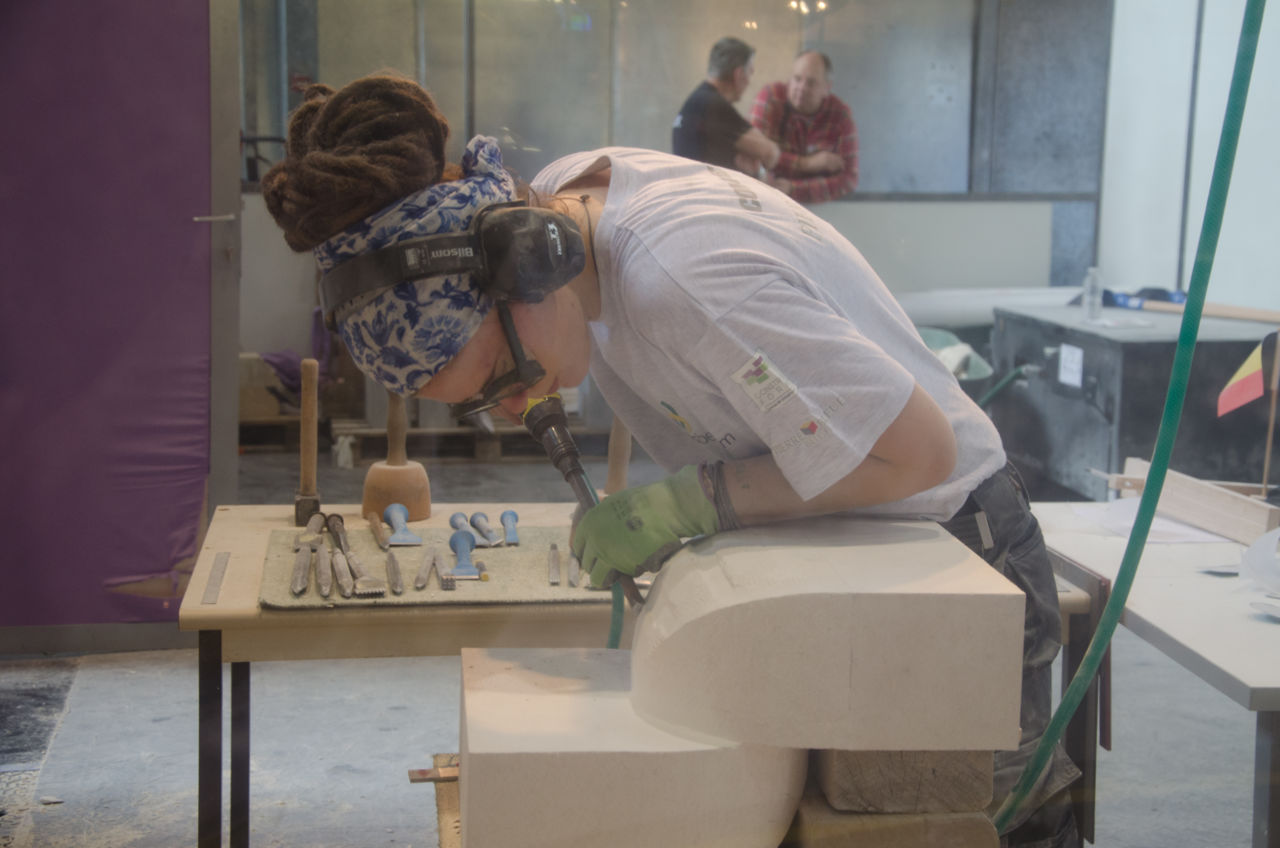 Honouring the past is how Charlotte Martin sees her future – with her ambitions literally set in stone.
A qualified stonemason, the 26-year-old from Belgium stands out in her chosen field as a woman working in a highly-specialized craft with a gender ratio that is tilted heavily towards men. But she feels that is now starting to change.
Her passion for historic monuments and interest in restoration led her to stonemasonry, and as she says, "I wasn't worried about being a woman in a field dominated by men – when I took training courses in stone conservation abroad, half the staff were women."
Charlotte's immediate aptitude for the job saw her claim a gold medal in the WorldSkills Belgium National Competition, before participating in EuroSkills Lille 2014 in Architectural Stonemasonry as the sole female Competitor. "It helped me to get to know myself and what I was capable of doing," she said. "I had to work on stress management, motivation, speed, precision, organization – all necessary qualities for a good stonemason."
Those qualities took her through an 18-month apprenticeship in Germany that concluded with her qualifying as a stonemason last year, and becoming a team leader – and the only woman – at a Belgian restoration company. Her WorldSkills and EuroSkills experience has been vital in equipping her for success.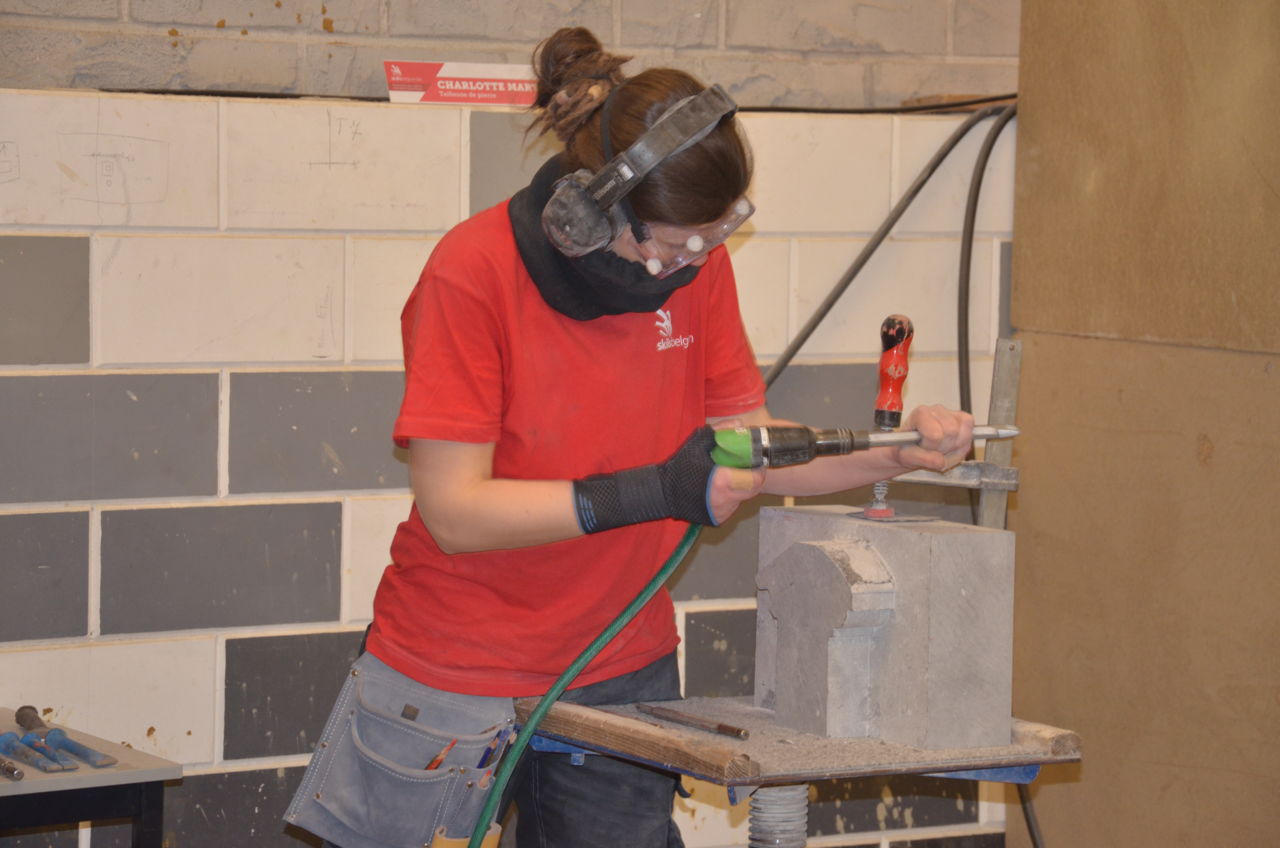 "These events motivate young people to develop specialisms in fields which are lesser-known or becoming forgotten or neglected," she said. "WorldSkills and EuroSkills value these crafts and place a lot of emphasis on them."
As International Women's Day 2017 is marked this week, Charlotte believes the working world is accelerating gender parity.
"I believe women are advancing in their careers, in terms of position and pay, and for stonemasonry they just need strength and motivation – we learn the rest in time, in the same way as men," she said. "In Belgium, a female stonemason is more closely watched, maybe there are more doubts about her strength. Now, though, more women are specializing in the skill, and I'm sure we'll create a good gender balance."
WorldSkills is recognizing skilled women around the globe in celebration of International Women's Day, 8 March. Join us in supporting HeForShe – a solidarity movement for gender equality, led by the United Nations.
Take the HeForShe pledge,by signing at HeForShe.org, and acknowledge that you are "one of billions… who believe that everyone is born free and equal", and that you "will take action against gender bias, discrimination and violence to bring the benefits of equality to us all."