Skills For All: Refrigeration and Air Conditioning Technician Roudha Ali Ibrahim Ali, UAE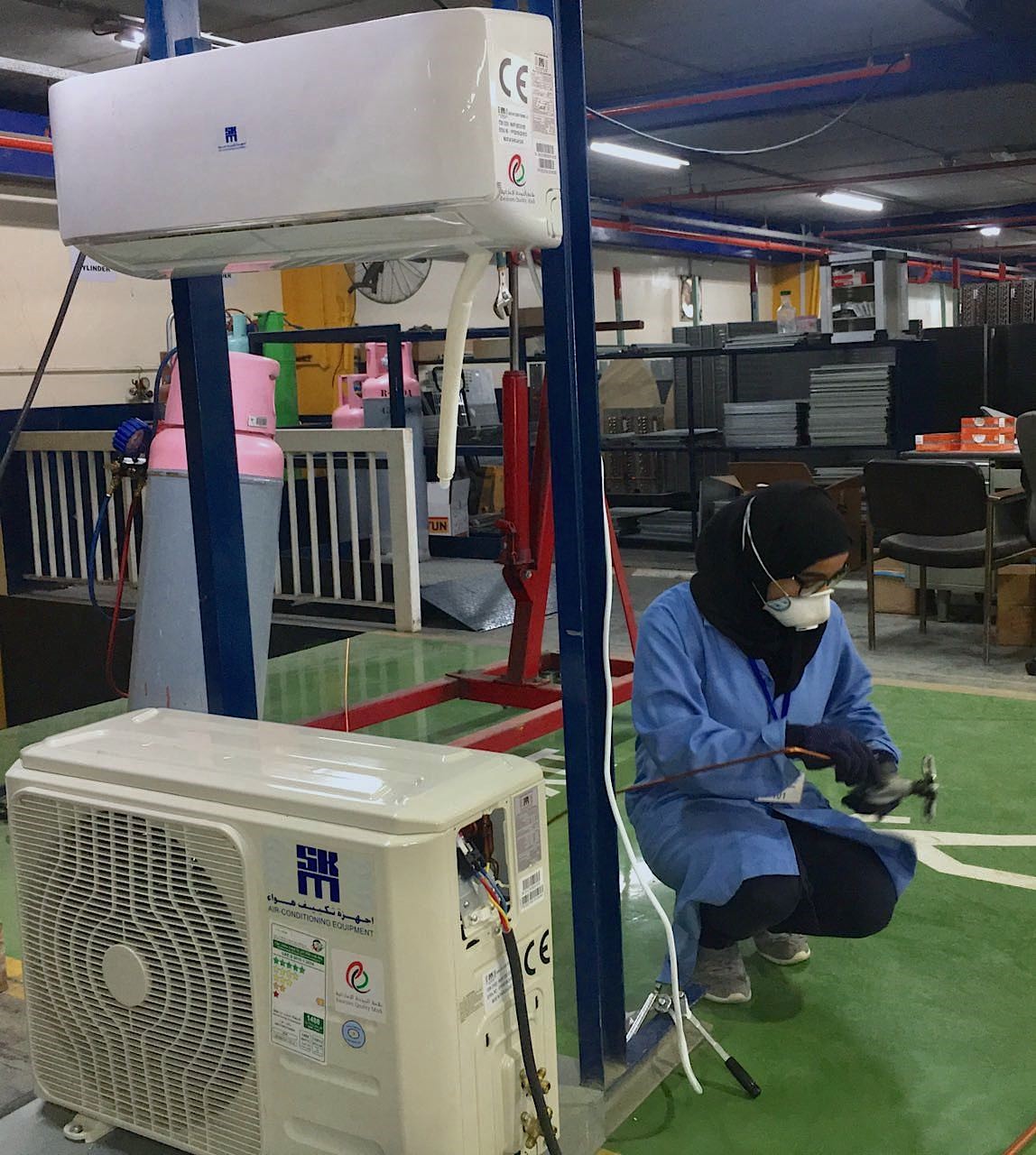 Challenging herself and the supposed norms surrounding gender and the workplace, while also serving her nation, were the key factors that persuaded Roudha Ali Ibrahim Ali to set her sights on competing in WorldSkills, when it is hosted in her home country.
The Emirati will participate in Refrigeration and Air Conditioning at WorldSkills Abu Dhabi 2017, having decided last year to search for, "something that would explore hidden skills and interests that I didn't even know about," as well as bring benefit to the UAE.
"As our country and region largely depends on air-conditioning for a comfortable lifestyle, I felt the whole process of cooling – designing, fabricating, finding the best solutions – would be an interesting field," she explained.  "It has allowed me to experience multiple skills at the same time, like electrical installations, welding, piping, and drilling as well as theoretical aspects, and it has given me a wonderful feeling that I can fully handle a very wide-ranging topic."
While Roudha believes that certain measures may sometimes be required to safeguard women during work placements and training, she does not see barriers to education in the UAE. And one of her sources of inspiration is the prominence of the country's female role models. "Women today play important roles in private and government institutions, [which is demonstrated] by the presence of female ministers, and female directors. [It is the] vision of our country to provide more opportunities for women," she said.
And she hopes that WorldSkills Abu Dhabi 2017 will encourage more young Emirati females to follow this path. "These competitions can change the idea that some career paths are gender-specific," she said. "Careers do not need genders, they need creativity, and interest. Once people have that, no barriers can stop them."
WorldSkills is recognizing skilled women around the globe in celebration of International Women's Day, 8 March. Join us in supporting HeForShe – a solidarity movement for gender equality, led by the United Nations.
Take the HeForShe pledge,by signing at HeForShe.org, and acknowledge that you are "one of billions… who believe that everyone is born free and equal", and that you "will take action against gender bias, discrimination and violence to bring the benefits of equality to us all."