Skills For All: Heavy Vehicle Maintenance Technician Louise Azzopardi, Australia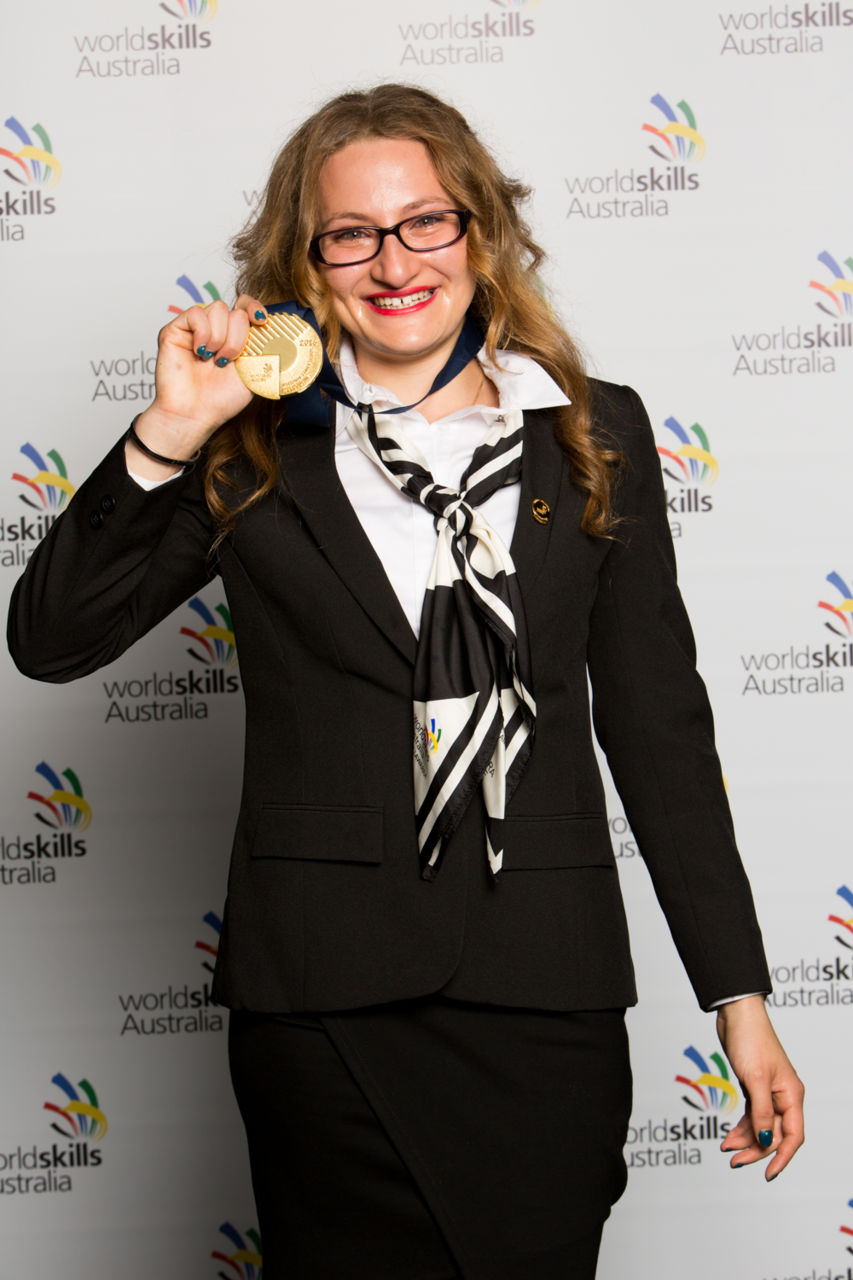 An interest that began with helping out on the family farm, has allowed Louise Azzopardi to fix her sights on a future career – with the emphasis on 'fix'.
As a child, the Heavy Vehicle Maintenance Technician from Australia, carried out repairs, and maintenance alongside her father, instilling a passion for machines that is now seeing her progress in a profession that is usually regarded as a male preserve.
Louise, who will be competing in Heavy Vehicle Maintenance at WorldSkills Abu Dhabi 2017, believes "the glass ceiling is 95% broken" in her field, but there is a lingering feeling that "boys are dirty, girls are clean" and she faced discrimination at the start of her career.
"One workshop turned me down straight away, saying they wouldn't want any of their daughters working in that environment," she recalled. "Some people don't mean any harm; they're just old-fashioned."
"It is a very rough job, but I don't think it's about gender; it's more about your build and your attitude. People are big and small, strong and weak, flexible and not so flexible, and this isn't gender-specific."
Louise – who describes herself as "a small and flexible mechanic who wants people to see I'm no better or worse than the big and strong mechanic," believes that WorldSkills Competitions show that differences are not drawbacks, and that, with dedication, anyone can excel in the skill they select.
"WorldSkills puts a job, and what it's all about, on show, allowing people to see the opportunities," she said. "You can't be what you can't see, and some girls won't consider a particular career path because they've never seen another girl do it."
"For myself, WorldSkills has encouraged me to work harder and gain knowledge. And whatever the future holds, I hope to continue doing as much as I can to help and empower women to achieve what they want."
WorldSkills is recognizing skilled women around the globe in celebration of International Women's Day, 8 March. Join us in supporting HeForShe – a solidarity movement for gender equality, led by the United Nations.
Take the HeForShe pledge, by signing at HeForShe.org, and acknowledge that you are "one of billions… who believe that everyone is born free and equal", and that you "will take action against gender bias, discrimination and violence to bring the benefits of equality to us all."