A skilled approach to community development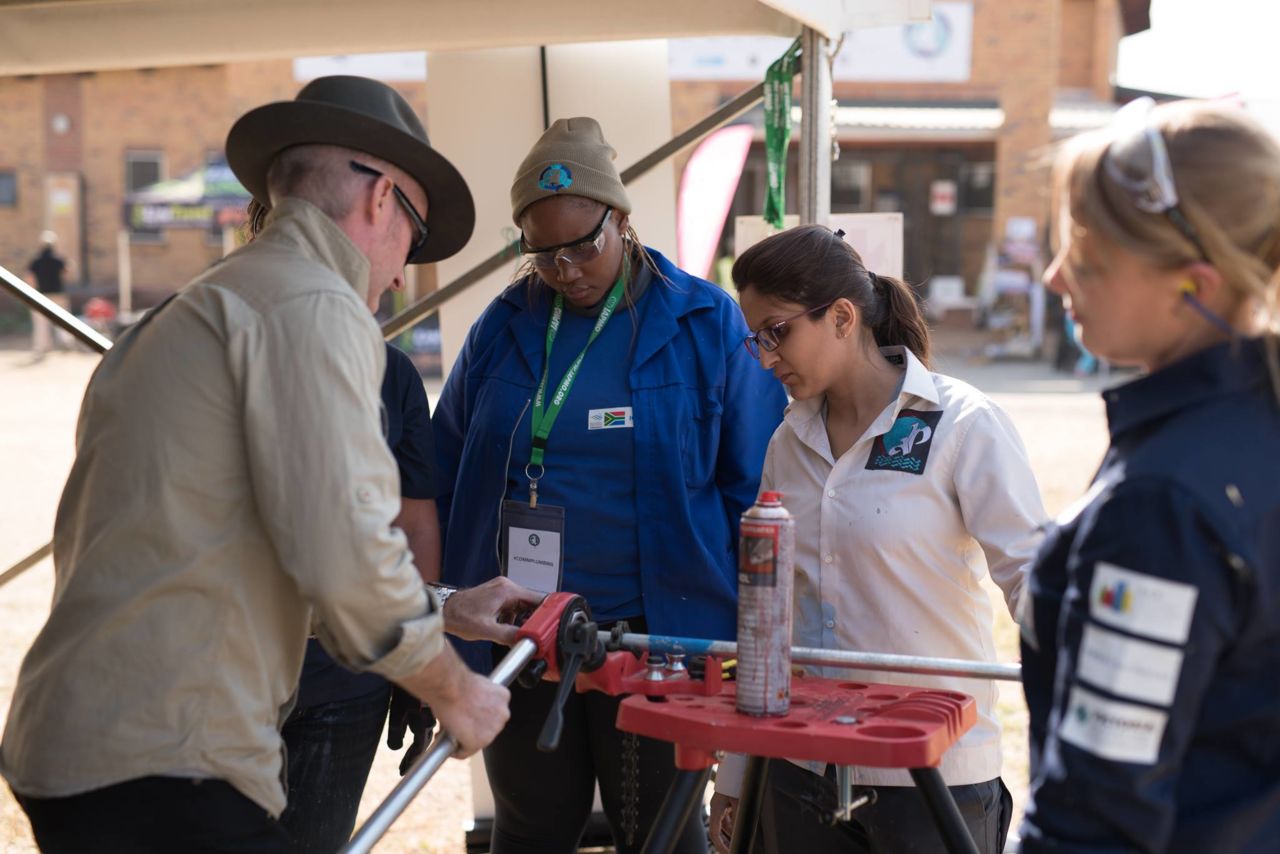 What do you get when you combine skilled talent with the belief that sanitation is a basic human right? A passion for good design that has transformational impact on a community.
Global Partner, IAPMO (International Association of Plumbing and Mechanical Officials) – in partnership with the World Plumbing Council and Healthabitat – is leading a project to convert defunct communal toilets into effective and sustainable solutions. 
Building on the success of the Community Plumbing Challenge 2015 in Nashik, India this week four international student teams have been working in Diepsloot, South Africa to create training and advancement opportunities in a sector that desperately needs the skills: plumbing and sanitation.
Teams representing Australia, India, United States, and South Africa, are collaborating with WASSUP Diepsloot – the Water, Amenities and Sanitation Services Upgrade Programme – plus other local talent to share perspectives, skills, and insights.
Another Global Partner, Autodesk has provided Fusion 360, a design platform that allows the plumbing teams to work alongside Autodesk student design experts from the University of Johannesburg, Wits University, and young designers from the Diepsloot community.
WorldSkills Champion, Caiti Ward, the Graphic Design Technology Competitor at WorldSkills São Paulo 2015, representing South Africa, is the WorldSkills eyes and ears on the ground, learning about the project and sharing it with the global audience.
"WorldSkills São Paulo 2015 brought our diverse South African team together and allowed me to meet people in other walks of life. This last week has provided the same experience, though when I competed, it was individual competition against designers from around the world," notes Caiti.
"The Community Plumbing Challenge brings international teams together in two parts, first to compete against each other to find the best solution. Then, they all work together as a unified group to produce the best of the best by combining the winning elements from each design. This collaboration allows for the community's needs to be the central focus. It really is amazing to see different skill sets, and countries coming together for a community."
The final day of the Community Plumbing Challenge 2016 coincides with World Youth Skills Day on 15 July 2016, and joins proudly with other initiatives happening around the globe by WorldSkills Members and partners in promotion of the day.
Follow the Facebook page https://www.facebook.com/CommunityPlumbingChallenge/ for live updates of CPC 2016 taking place in Diepsloot, Johannesburg South Africa.