Skill development takes its next big step in Africa
Next October a group of 150 young men and women will gather in a small but picturesque city on the Atlantic coast of Africa in a test of their vocation skills and training.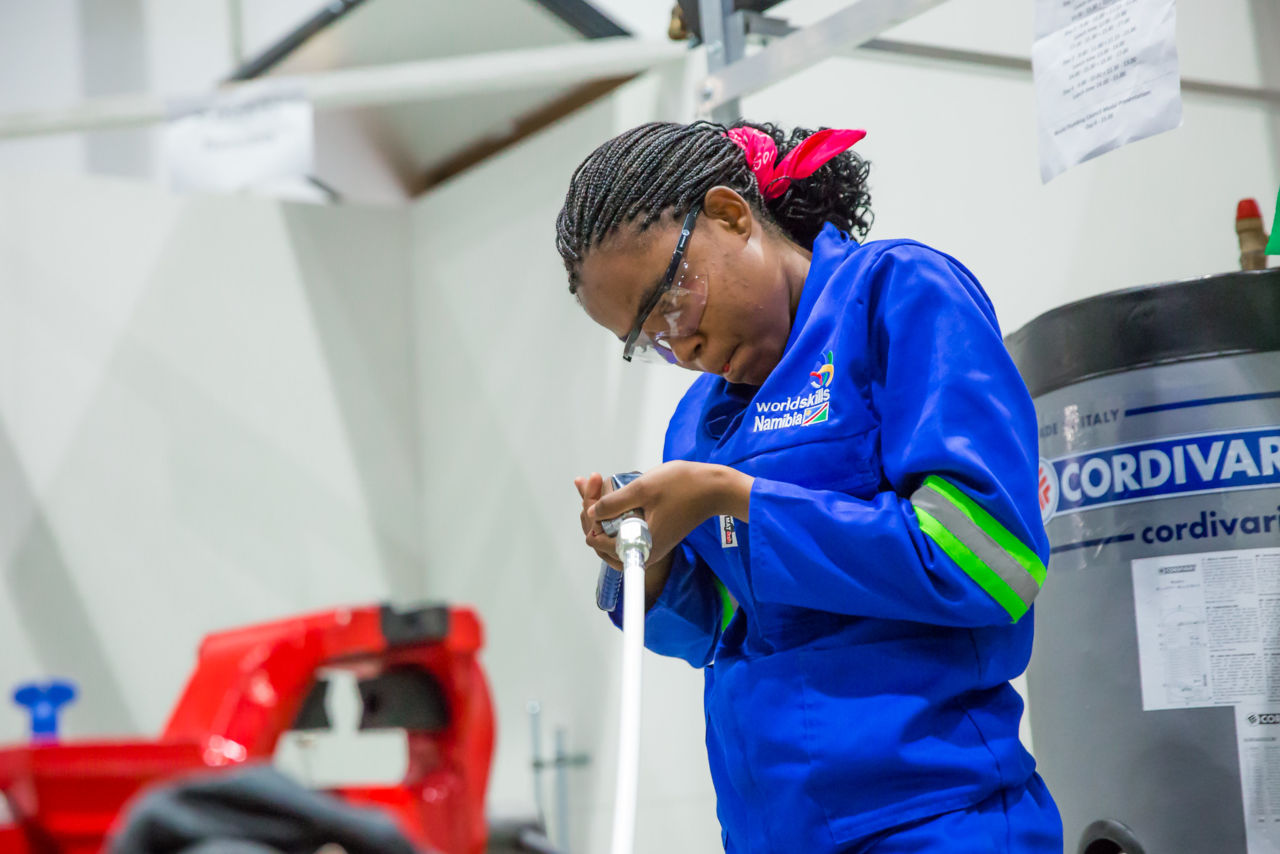 Not only will it be a monumental event for the young people taking part, it also demonstrates momentum that the WorldSkills movement has in Africa.
The second African continent skills competition is set for 25 to 31 October 2020. The first pilot competition was held in Kigali, Rwanda in 2018 with six countries and seven skills, thanks to the partnerships and support from the African Union, Festo, and Lincoln Electric.
Two years later, WorldSkills Africa is coming to Swakopmund, near Namibia's famous Skeleton Coast. This time there could be as many as 15 countries taking part, and a similar number of skills.
The ambitions of WorldSkills Africa reflect a growing awareness of how the power of skills can transform the lives of millions, and support their journey to a more prosperous and stable society.
Too long underrepresented at the international level, Africa and the developing world is now a priority for WorldSkills Vision 2025, and has the active support of several WorldSkills Member countries and regions.
Out of 54 countries in Africa, only 8 are currently WorldSkills Members. With a population of over one billion, and growing, that means only just over 10% of Africa is represented by WorldSkills. For the rest of the world, it is over two thirds.
To build a strong foundation and create a stronger impact of skills development in the long run, WorldSkills Africa 2020 in Swakopmund is open to all member states of the African Union.
Turning Vision 2025 into a reality in five years also comes with huge challenges, not least opening everyone's eyes to vocational skills as a respectable and ambitious career path.
Jerry Beukes, the CEO of the Namibia Training Authority, and who led the successful bid for WorldSkills Africa 2020, explains that for too long, the path to success in Africa was seen via a university education and a white-collar job.
"TVET is still perceived as an avenue for those who are not academically gifted," he says. "Most people exiting high school still aspire to go to university."
Namibia's story is typical. The country became independent in 1990 "and ever since the focus was on general and higher education," Mr Beukes says.
"It's only in the last five years that the government has come up with a plan where TVET is prioritized."
It is a situation that has denied millions of young Africans the chance to build careers and businesses, while creating shortages that means companies all too often look overseas when filing skilled jobs.
Raising the level of skills training in Africa is not just a matter of training young people, but also developing the experts and expertise that will guide them. That is why WorldSkills Africa 2020 is seen as a capacity building programme that comes with a skills competition. The major part of WorldSkills Africa 2020 will be the training for local trainers, who are required to commit to the programme for at least the next five to six years, in various areas.
It's also an area where many WorldSkills Members are realizing that they can make an active contribution, especially through WorldSkills Capacity Building Centres, the first of which created in South Korea last year. The global network of WorldSkills Capacity Building Centres has grown since – with Chinese Taipei and Russia joined this year.
We have also seen a dozen other WorldSkills Members working with African nations under the banner of "One Country, One African Friend", where the support comes directly from a WorldSkills Member who might not have an agreement with WorldSkills International to set up a WorldSkills Capacity Building Centre, but have enough resource to support African countries through their own initiatives.