By WorldSkills Calgary 2009 Ltd.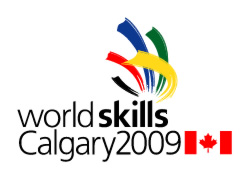 As spring arrives in Canada, WorldSkills Calgary 2009 Ltd. is busily preparing for the arrival of the WorldSkills International Technical Committee and Chief Experts. "March will be an extremely busy month for us here in Calgary," says Richard Walker, President and CEO of the Calgary organising committee. "We start the month with the Technical Committee meeting and sessions with the Chief Experts from all skill categories. Then we bring our Work Shop Supervisors to Calgary to join the meeting and present the material samples and discuss space allocation."
WorldSkills International holds meetings six months before every WorldSkills Competition to review final preparations with the host country. "We see it as an opportunity to demonstrate our level of planning and preparation," says Brian Pardell, VP of Operations for Calgary 2009. "When you add site tours of the Competition Venue and Competitors' Village to the schedule of meetings, the delegates have a great opportunity to see the results of much of our planning effort."
Given that March meetings are 6 months prior to the 40th WorldSkills Competition, WorldSkills Calgary 2009 is focusing efforts on increasing the engagement with media. These meetings will serve as the launch to the full media campaign that will put WorldSkills Champions on the World Stage. "We've scheduled a media and sponsorship evening for one of the nights so that we can introduce Chef David Adjey - one of WorldSkills Calgary 2009's Celebrity Spokespeople. In addition to Chef Adjey, we are honoured to have the Skills Compétences Canada culinary Competitor for Team Canada 2009 attend the event as well. It's a great way to have a Celebrity Chef and Canada's newest, up and coming culinary Competitor in the same restaurant demonstrating their skills. We plan to engage the local, national and international media during this event and highlight not only the culinary aspects of WorldSkills Calgary 2009 but also the strong support from our many sponsors," .
Later that same week, Calgary hosts a small group of Team Leaders who will examine the Competition Venue, Competitors' Village site, as well as review details relating to the Competitors such things as food service and transportation arrangements for the anticipated 1,000 international Competitors. "It's important for us to be able to hear from the Team Leaders and discuss those things that need last minute adjustments. We also hope that they will leave Calgary with a great feeling about the coming Competition and tell their colleagues about the preparations that have been put in place for the Competitors," Walker said.
"After all of the international visitors leave Calgary we gear-up for a Board of Directors meeting for WorldSkills Calgary 2009 and the presentation and approval of our final budget for the Competition year," concludes Walker.
For more information about WorldSkills Calgary 2009, visit: www.worldskills2009.com