Shae White: More scholarships required for skills-based education
Meet Shae White, the WorldSkills Champions Trust representative for the Americas.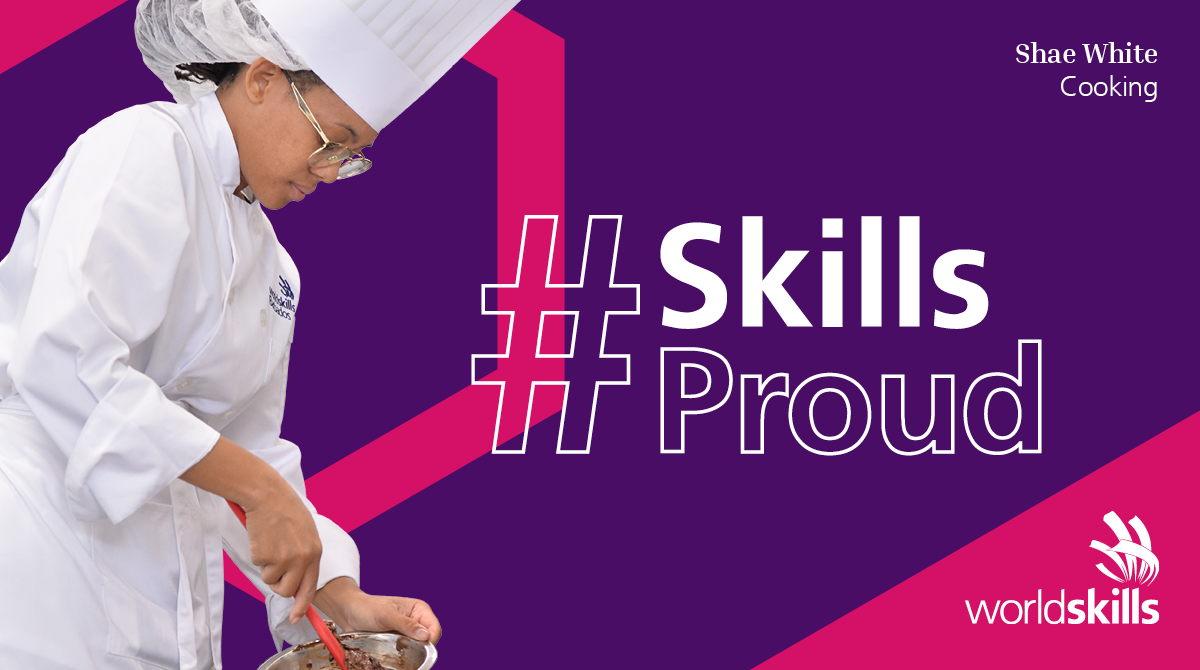 Determined to become a chef since she was eight-years-old, Shae White represented Barbados in Cooking at WorldSkills Kazan 2019. There, she competed against 45 Competitors from countries and regions around the world and was awarded with the Best of Nation award.
Shae admits that the championship was a "very daunting experience" for her especially after arriving at Kazan and seeing the confidence of other Competitors. "It felt like they had a lot more experience, which I came to know they actually did because they would do three-four competitions a year to prepare for the international championship," she acknowledges.
Despite the pressure, Shae performed reasonably at the Competition. "She did very well and missed the medallion by six points. I have to say I am very proud because it took a lot of dedication and hard work," says Peter Edey, her Training Expert at WorldSkills Kazan 2019.
After the Competition, Shae applied to become a member of the WorldSkills Champions Trust. As Dario Walcott, Technical Delegate for Barbados, points out, her leadership skills set her up to become a Champions Trust Representative for the Americas.
Shae has already been able to add her voice at the international discussion Keeping moving during a global pandemic as part of the WorldSkills Conference Talks, where she asked policymakers to be more inclusive.
"Discussions never happen with the group that it is going to affect. So just include the people that you are making these policies for as much as possible," she said during her contribution.
In her home country, Shae is taking a stand to to appeal for higher level scholarships for young people pursuing skills-based education. She believes that opportunities are biased toward academic students.
"As a culinary professional, I do think that Barbados needs to take skills training more seriously. In the event that we want to pursue higher education, maybe a bachelors, maybe a masters, there are no provisions for us to do it here. I think it kind of speaks to young people that are in skills positions that are doing skills training, that nobody cares. Because if you want to pursue higher education it's all about you and I don't think it's really fair," she asserts.
Shae is the first Champion from Barbados to be selected to serve on the Champions Trust.
Being from a small country in the Caribbean, she has found that people around the world often know little about Barbados. "I think [WorldSkills] has given us a platform to let people know that we are here and we are forced to be recognised when it comes to technical education," she says.
Shae White is set to be a WorldSkills Champions Trust Representative for the Americas for at least the next two years.