Report released by UNESCO on developing international recognition of qualifications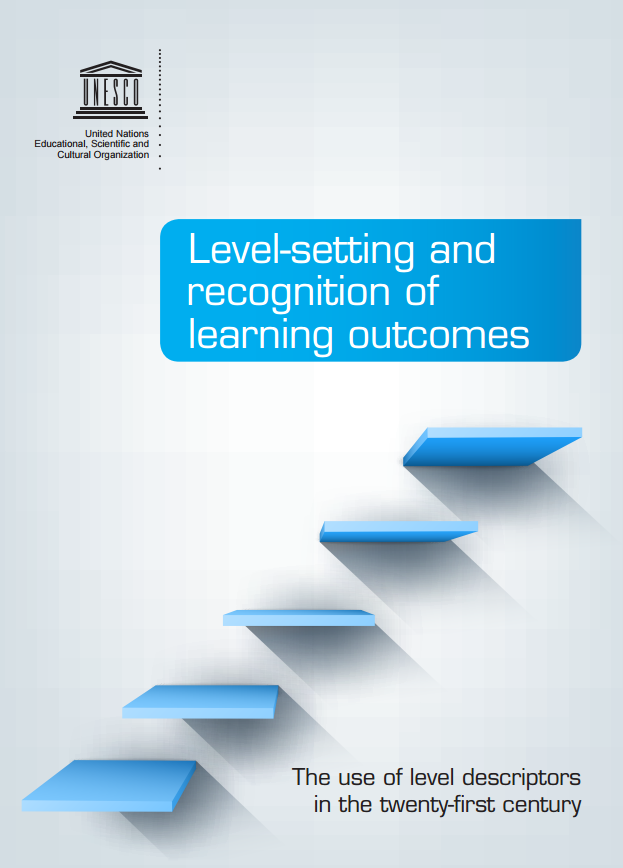 UNESCO has released a report on the global phenomenon of learning across boundaries called Level-Setting and Recognition of Learning Outcomes: The use of level descriptors in the twenty-first century. WorldSkills was very keen to participate in the research, because it offered opportunities to quality assure and enhance the value of our reforms to standards and assessment.
The issue of creating global standards for TVET (Technical Vocational Education and Training) has never been more important as globalization impacts the skills gap, immigration, and labour shortages. The report by James Keevy, Chief Executive Officer, JET Education Services and Borhene Chakroun, Chief of Youth, Literacy and Skills Development Section, UNESCO explores how learning is recognized through level descriptors, statements that indicate an appropriate level of learning at varying levels of expertise. 
"The findings are unique in that they provide for the first time a comprehensive overview of the different ways in which learning is recognized in contemporary education and training systems. More importantly, this study provides key insights into how learning may be recognized in the future," notes Qian Tang, Assistant Director-General for Education at UNESCO.
The research included UNESCO analysing current practice across the world, with leading experts and practitioners, including WorldSkills. The report indicates WorldSkills "provide(s) some useful insights into the levelling of skills, and competences, notably the focus on excellence," (Keevy and Chakroun, 2015, p. 71).
Participating in this research meant the WorldSkills Standard Specifications (WSSS), that had recently been developed, could be shared and commented on within a global community. The WSSS benchmarks performance in Skills, establish what a capable practitioner must know, understand, and do. The research notes that "WorldSkills [has] clearly engaged with some of the challenges associated with the formulation of level descriptors and also levelling. Collaboration in this area will prove to be mutually beneficial," (Keevy and Chakroun, 2015, p. 154).
"The research undertaken by UNESCO is essential in deepening our collective understanding of global skills standards," said David Hoey, CEO of WorldSkills International. "We look forward to continuing to support the subsequent phases of the research."
The full report is particularly relevant to WorldSkills Members' specialist VET teams, including researchers, agencies, and policy makers.