Lyon to host the 47th WorldSkills Competition in 2023
Lyon will host the 47th WorldSkills Competition in 2023. WorldSkills Members voted two to one for the French city at its 2019 General Assembly in Kazan.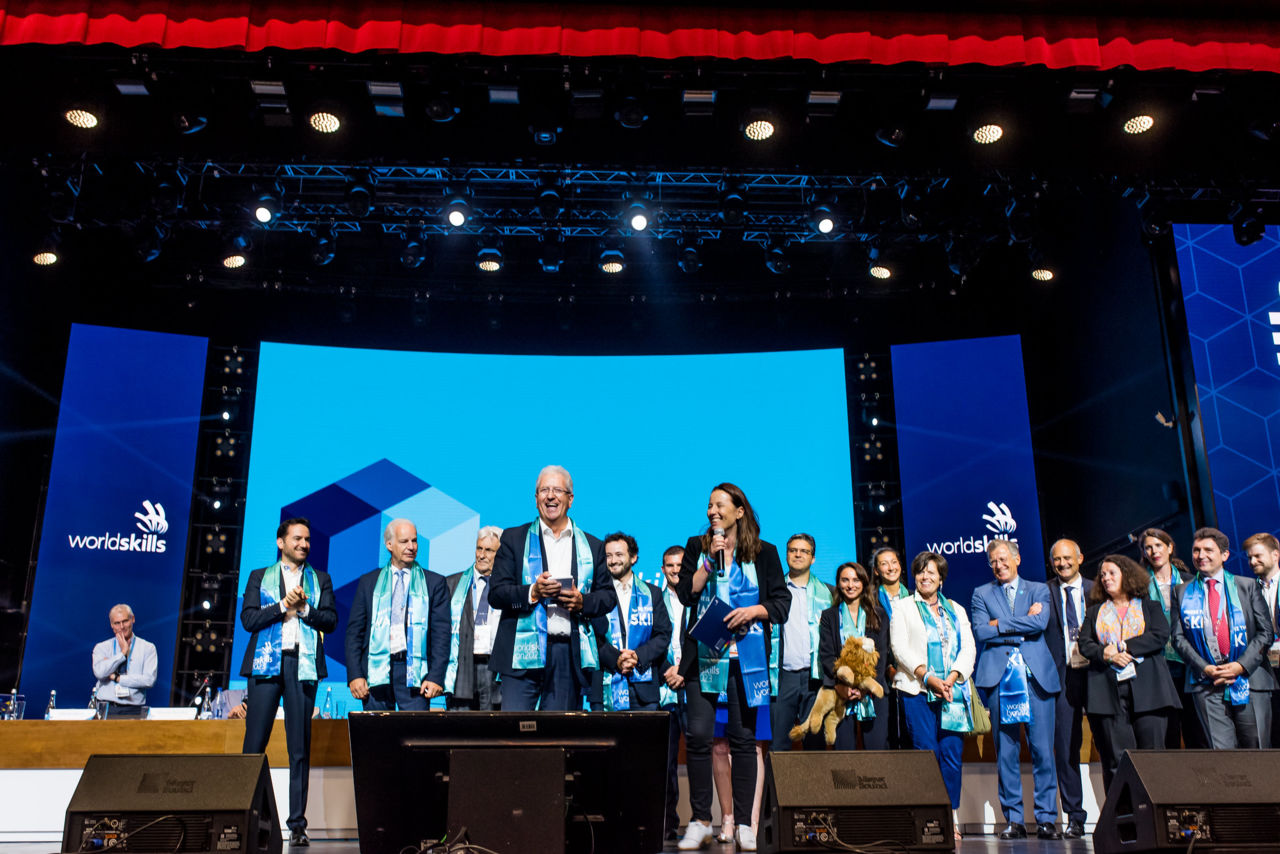 The result sparked scenes of jubilation among the French delegation, which included the Minister of Labor, Muriel Penicaud, and an impromptu rendition of the French national anthem, Le Marseillaise, by members of the French team.
But there was disappointment for Aichi in Japan, whose bid fell short by 20 votes to 44 despite a strong presentation.
Lyon's bid was backed by the President of France, Emmanuel Macron, who appeared in a recorded video to promise his full support for Lyon 2023.
Saying the aims of WorldSkills were "fully in line" with France's policy on vocational training and education, Mr Macron stressed: "I want to say I do support, I fully support Lyon for French candidacy for the WorldSkills Competition for 2023."
The result left Michel Guisembert, the Official Delegate and President of WorldSkills France, briefly overcome with emotion and unable to address fellow Members.
Eventually he recovered to say: "Thank you for trusting us. I can assure you that you will not be disappointed."
France will be hosting a WorldSkills Competition for the second time, with Lyon also having been the venue for the 33rd Competition in 1996.
Simon Bartley, President of WorldSkills said "Congratulations to Lyon on their presentation. France is a strong member of WorldSkills, we wish them well with their work over the next few years and I know they will do a great job"
The city is the second largest metropolitan area in France, and is the capital of the Auvergne-Rhône-Alpes Region. It is a major industrial centre, and has a global reputation for gastronomy.
The Competition, which is proposed for September 2023, will also coincide with the 70th anniversary of France first competing at a WorldSkills Competition in 1953.