Competition day 3.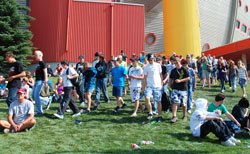 The heat is on for all WorldSkills Competitors today, as they strive for excellence in this international Competition of a lifetime.
As Competitors kicked up the pace, over 14,000 students from schools across Alberta visited the site on Friday. By the end of Day 3 of the WorldSkills Competition, more than 46,000 students of all ages have come to check out the action happening at Stampede Park.
There are a wide variety of skilled trade and technology careers to view,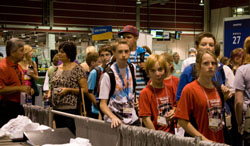 put into action by the world's youngest and brightest representatives. Saturday, Sept. 5th is the last day, pubic viewers have the opportunity to see the competitions, talk to employers, and try out careers on display at the interactive tents – Skills City, and the Global Skills Village (which includes Canada House and Alberta House).
Bring home some knowledge with WorldSkills. See what sparks your interest!