Korea shares skills expertise with Columbia, Costa Rica, Mongolia, Namibia, and Zambia
There's plenty of demand right now for the expertise of the WorldSkills Capacity Building Centre hosted by the Global Institute for Transferring Skills under the Human Resources Development Service of Korea.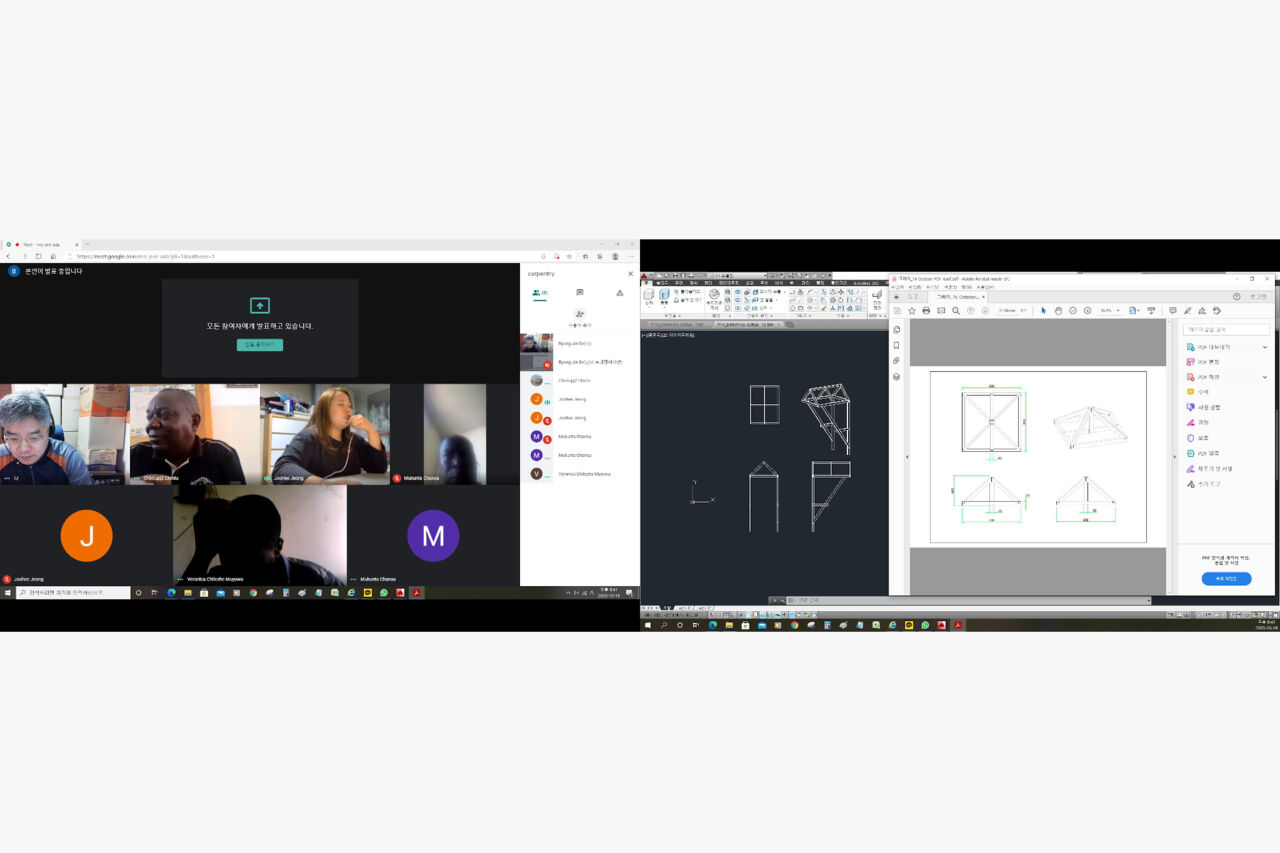 But while COVID-19 is making it challenging to share skills in person, the Capacity Building Centre has been able to launch an online capacity building programme, which is a three-month course working with instructors from Columbia, Costa Rica, Mongolia, Namibia, and Zambia.
Those taking part are trainers and teachers working in vocational education in the five countries, and across nine skills chosen after a survey of those invited to take part.
The skills include Welding, Electrical Installations, Bricklaying, Carpentry, Refrigeration and Air Conditioning, Electrical Installations, Web Technologies, Mechanical Engineering CAD, IT Systems Network Administration, and Wall and Floor Tiling.
The 45 participants have been working with Korean Experts through an individual weekly video conference, backed up by emails and messenger services like WhatsApp. They also have to send in a weekly report showing their progress.
Korea is one of WorldSkills oldest Members, joining in 1966 and competing at Madrid the following year.
The objective of the Capacity Building Centre, with a second opening in Chinese Taipei last year, is to pass on expertise to the partner countries, with an emphasis on Africa.
The verdict on virtual training so far has been highly positive, despite the challenges, including different time zones that meant trainers had to rise at dawn for Central and South America and stay up at night for Africa.
"It helps not only to prepare for WorldSkills Shanghai, but also to improve my personal competency," said Luis Palma Barrantes from Costa Rica, whose skill is Refrigeration and Air Conditioning.
Mukunta Goodson Chansa from Zambia said the course had also improved his skills in carpentry training. "I thank my Expert for developing my ability this much, and would like to participate again if I can get an opportunity to have this kind of programme," he said.
Batsaikhan Sodnom from Mongolia added that he had been able to take the experience of observing welding at WorldSkills Korea's National Skills Competition to his own country's nationals.
For the Experts at the Capacity Building Centre, the virtual experience has posed both challenges and benefits, including creating a sense of togetherness in building skills together in the face of the pandemic.
For the future, there are hopes virtual training can continue if needed, adding more skills programmes.