Key infrastructure requirements developed for WorldSkills Lyon 2024
From 17 to 19 March, the first-ever Competition Infrastructure Workshop took place in Lyon, France to develop Infrastructure Lists for the skill competitions and connect with sponsors.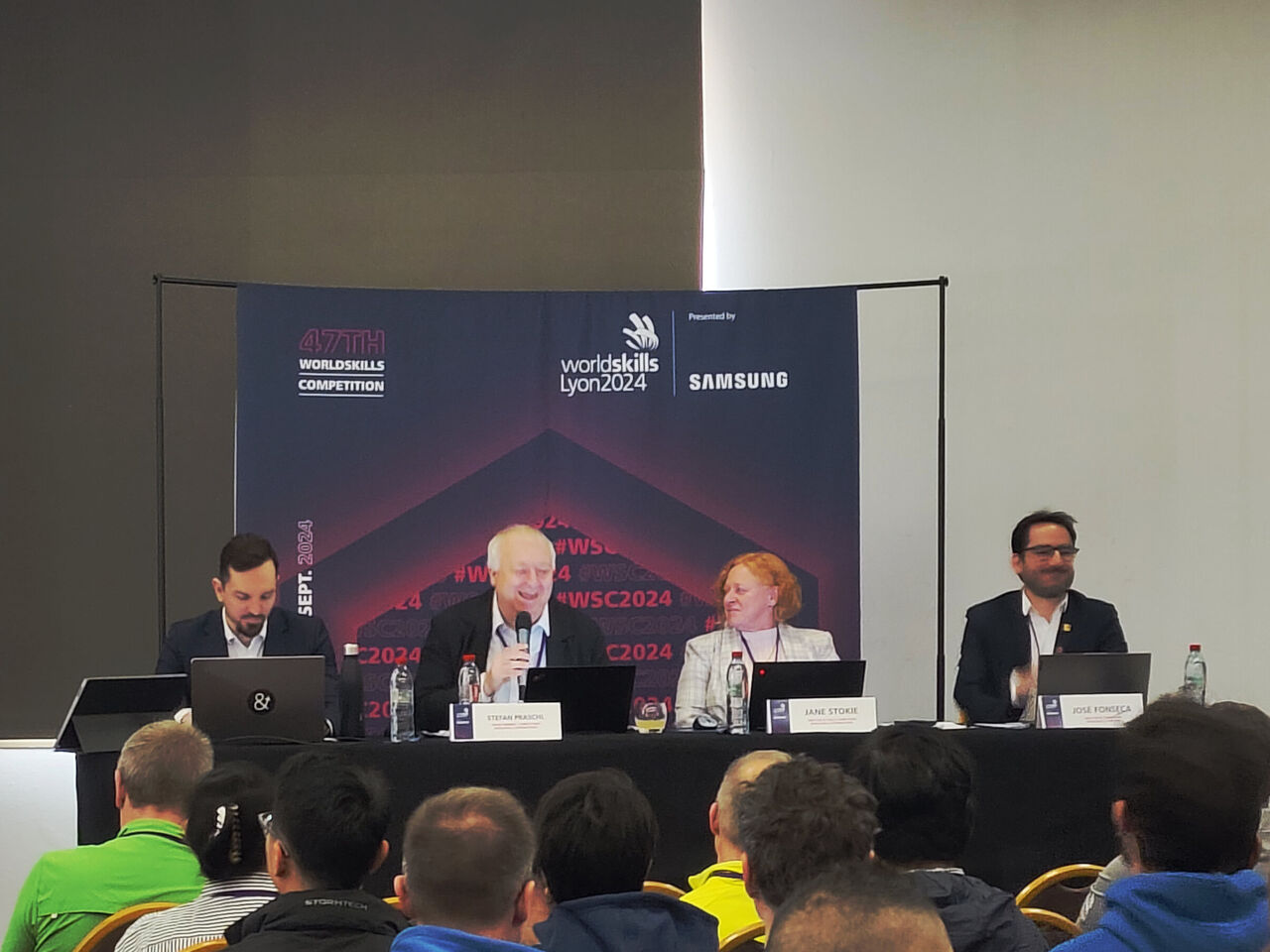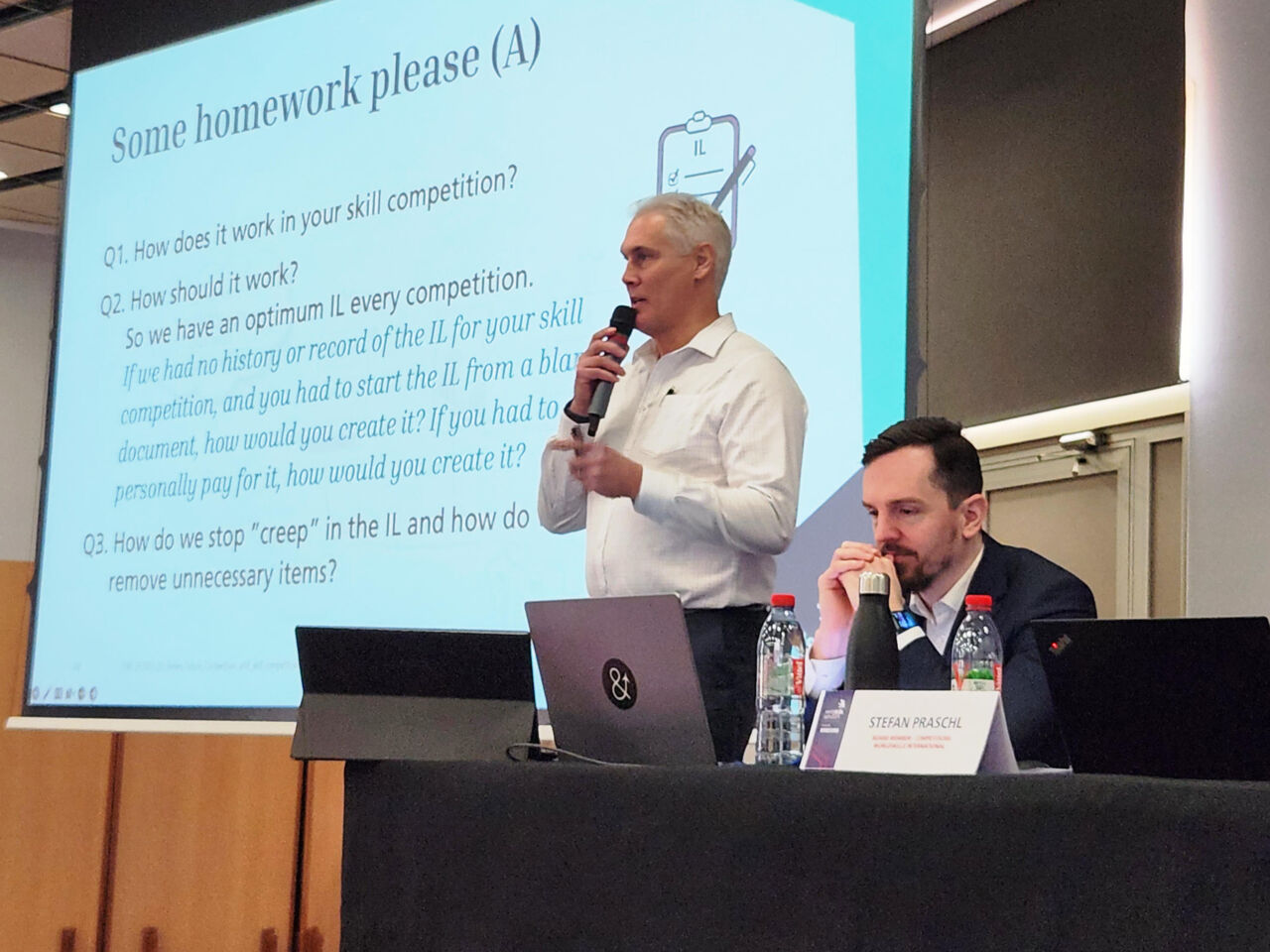 The Competition Infrastructure Workshop brought together Skill Competition Managers, Workshop Managers, Workshop Sector Managers, Global Partners, and sponsors from 60 skill competitions to Lyon, France, from 17 to 19 March. During the three-day workshop, the detailed planning required to host the skill competitions at the 47th WorldSkills Competition progressed significantly.
A new step in the process of organizing a WorldSkills Competition, the Competition Infrastructure Workshop, was an opportunity for Skill Competition Managers and Workshop Managers to meet face-to-face for the first time ahead of WorldSkills Lyon 2024.
Coming from 25 different Member countries and regions, Skill Competition Managers are responsible for providing management, guidance, and leadership for a skill competition. Workshop Managers – whose responsibilities include workshop installations and preparation of materials – have been selected by WorldSkills Lyon 2024 for their association at the national level with the industry related to the skill they have been appointed to.
"This was a fantastic opportunity for the skill teams to begin to forge a professional relationship, which is important for the success of the skill competitions in September 2024," said Jane Stokie, Director of Skills Competitions for WorldSkills International. "Skill Competition Managers and Workshop Managers busily audited every item of machinery and equipment required, to reduce requests which in turn will reduce costs."
On the first morning of the event, David Hoey, CEO of WorldSkills International, set the scene outlining the overarching focus on the priority for skill competitions to be sustainable, tasking all participants to focus on reducing required infrastructure and critically evaluate their use of floor space.
The Competition Infrastructure Workshop included a Sponsors Forum, an essential component to integrate early into technical conversations Global Partners and Event Sponsors. As a result, potential sponsors were identified for some of the more than 15,000 unique items required to build the 62 workshops at WorldSkills Lyon 2024.
"They were able to define major equipment with industry's expertise and knowledge and check infrastructure against the necessity of need – in terms of products, brands, makes, models, numbers…" said Alexander Amiri, Director of Sponsorship and Partnership for WorldSkills International.
"It was the first partner face-to-face event since the end of 2019, and all participants stated unanimously that this was a more productive and enjoyable way compared to all the previous online sessions over the past three years," he added.
WorldSkills Lyon 2024 will take place from 10 to 15 September 2024 at EUREXPO Lyon, France. The 47th WorldSkills Competition will welcome 1,500 Competitors from over 65 countries and regions to Lyon, France.