In the coming weeks WorldSkills will be leading a global thank you to the people who kept or are continuing to keep the world moving during lockdown. Thanks to these essential skilled workers, doing their jobs behind the scenes, the world has not completely shut down.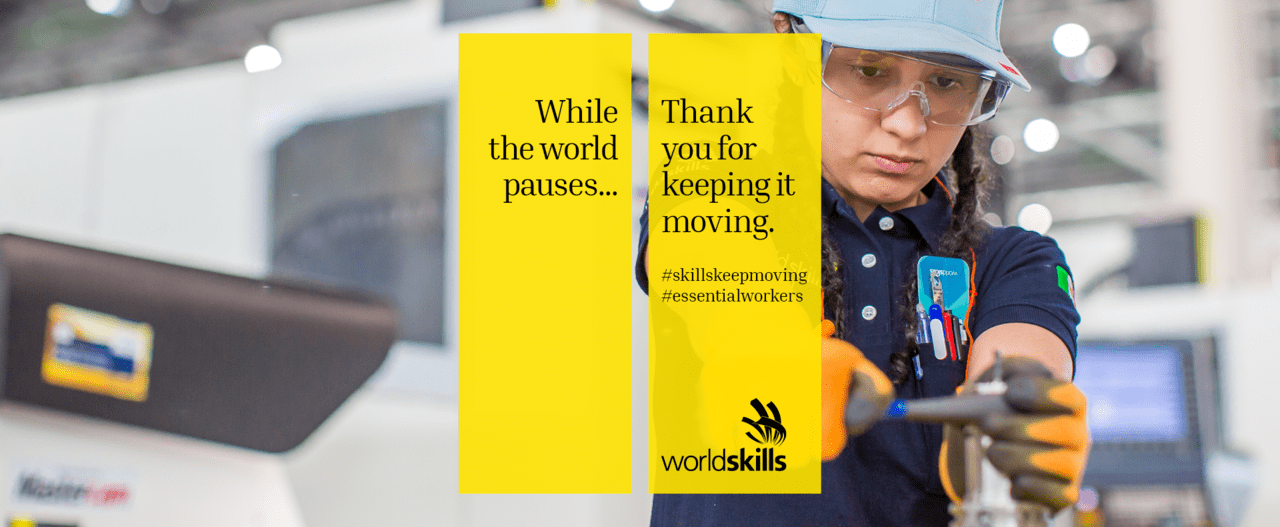 We have had food on our tables, water running from our taps, computer networks staying connected, and plumbing systems functioning. We do not always see the work these skilled professionals are doing especially when many of us are at home but they're taking risks to make sure the world keeps moving.
As a result, we at WorldSkills, would ask you to join us in celebrating essential skilled workers wherever you live.
Over the coming month we will tell you stories of WorldSkills Champions who have been instrumental to the skills-based response to the pandemic – from the Restaurant Service Competitor who has been connecting COVID-19 patients in Belgium with their families to the Mobile Robotics Competitor in India who has designed a robotic nurse that supports doctors as they treat the most ill patients.
We will also tell you about how our resourceful and innovative Member organizations have been supporting their governments and communities through this crisis.
Throughout the coming month we will host online WorldSkills Conference Talks that examine how the sector can respond to this crisis, based on the actual experiences that young skilled professionals are facing. The WorldSkills Conference Talks are open to all.
So please join us here, on our social channels, follow #skillskeepmoving, and at our Talks to help us celebrate the essential skilled workers who have continued to keep the world moving. https://worldskills.org/what/projects/skillskeepmoving