Kayleen McCabe visits WorldSkills Zambia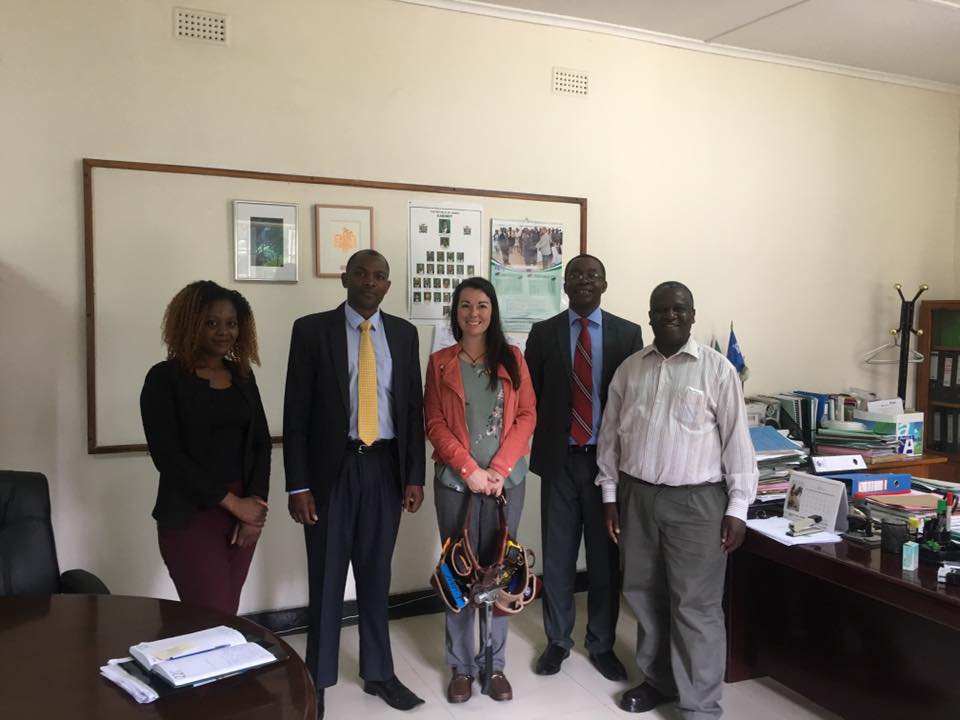 US television star Kayleen McCabe's passion is DIY, and her support for WorldSkills is seeing her discover that when it comes to pursuing their dreams, young people around the globe can do it themselves – as long as they have the right support.
A familiar TV face, contractor, sought-after speaker, and renovation expert, Kayleen knows the value of learning a trade and the paths that it can lead to. It's because of this that she has combined her small-screen success into breaking down barriers in the name of vocational advocacy and awareness.
Kaylee's non-profit organization, The McCabe Foundation, aims to narrow the skills gap by encouraging young people to consider careers built around a trade. Her efforts recently led her to the African country of Zambia – where she found a huge contingent of craftspeople in the making.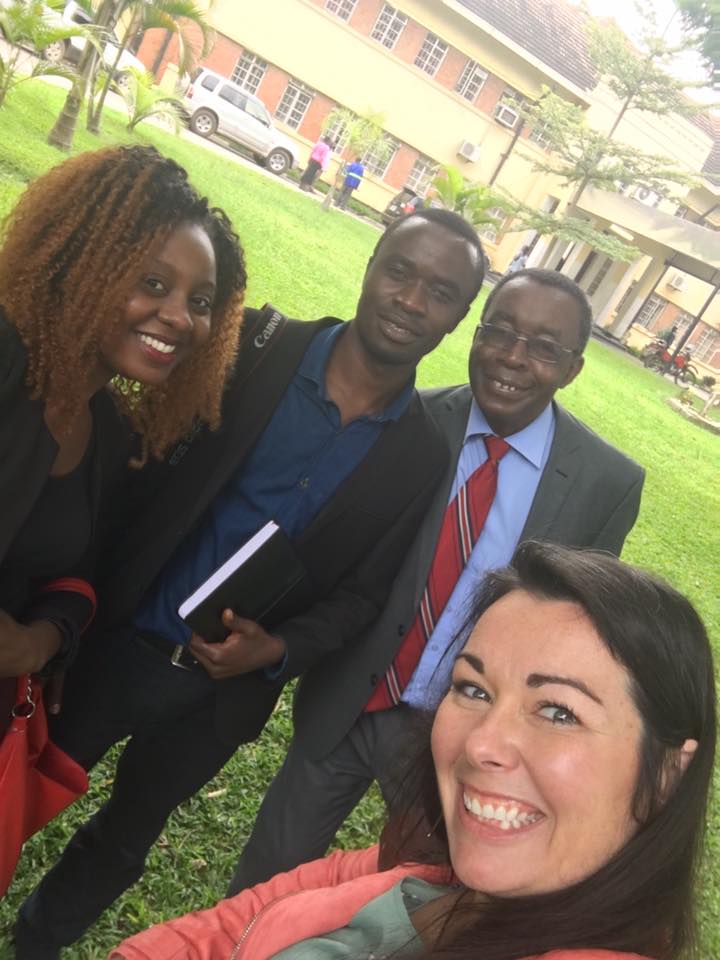 The trip hosted by WorldSkills Zambia included a series of keynote speeches, where she saw students with an abundance of natural talent and aspirations. "Kayleen's visit to Zambia was very exciting because of her phenomenal courage and hardworking spirit. We were amazed how she blended well in all the activities that were lined up for her during the official visit to Zambia.  Her experience as a TV presenter and construction industry tradesperson was received positively and inspiring to most pupils at High Schools," said Francis Mwape, Technical Delegate, WorldSkills Zambia.
"We are very proud that Zambia was the first African Country she visited and was able to inspire the skills excellence movement within stakeholders in Zambia. Her noble task of helping one of the Trades Schools she visited is a testimony of her good will and WorldSkills Zambia shall treasure such contributions to our youths," added Francis.
"The students were so aware, bright, and engaging, and I was really impressed with the level of craftsmanship they showed," said Kayleen, who hosted the DIY Network's 'Rescue Renovation' for five seasons.
"I saw excitement, and passion, but also the ability to do quality work. I've been a woodworker for 20 years, and when you watch others use different techniques, you learn something new so this trip was a mutual learning experience. The craftsmanship some of these students were putting into their pieces was at a higher level than we can produce in the US with power tools."
While Kayleen's area of expertise often comes laden down with gender stereotypes, she found these did not apply where the Zambian schoolchildren were concerned. "Getting involvement from boys in programs of this kind is usually straightforward, but there was a lot of interest from the girls in Lusaka," she said.
"The reaction and enthusiasm of the students is incredible. I felt like a star football player at one point; they were so excited, wanting photographs and autographs, while all I want is for them to pick up a hammer! It was a wonderful feeling to travel halfway around the world and meet people with the same mind and passion for construction."
As well as meeting the students, Kayleen's visit allowed her to speak with Zambian government officials about the country's labour challenges. "The shortage of skilled labour is a problem everywhere," she said. "We are all having the same problem."
"During the trip, we held a fundraising event to raise awareness of WorldSkills Zambia and what it does. Although WorldSkills is not a new concept, they may not have realized the full extent of its work. It's not messing around – it's an organization that is helping to set global standards for the construction trade, and that makes it a great role model to follow. And WorldSkills Zambia wants to raise standards of construction and then employ people in that trade, so we have a win-win situation."
"WorldSkills Zambia, the Technical Education, Vocational and Entrepreneurship Training Authority (TEVETA), the schools Kayleen visited and the Zambian Government, through the respective Ministries of General Education and Higher Education remain grateful for Kayleen's generosity and enthusiasm to share her knowledge and experiences during her visit to Zambia," said David C. Chakonta, Director General, TEVETA and WorldSkills Zambia Chairperson.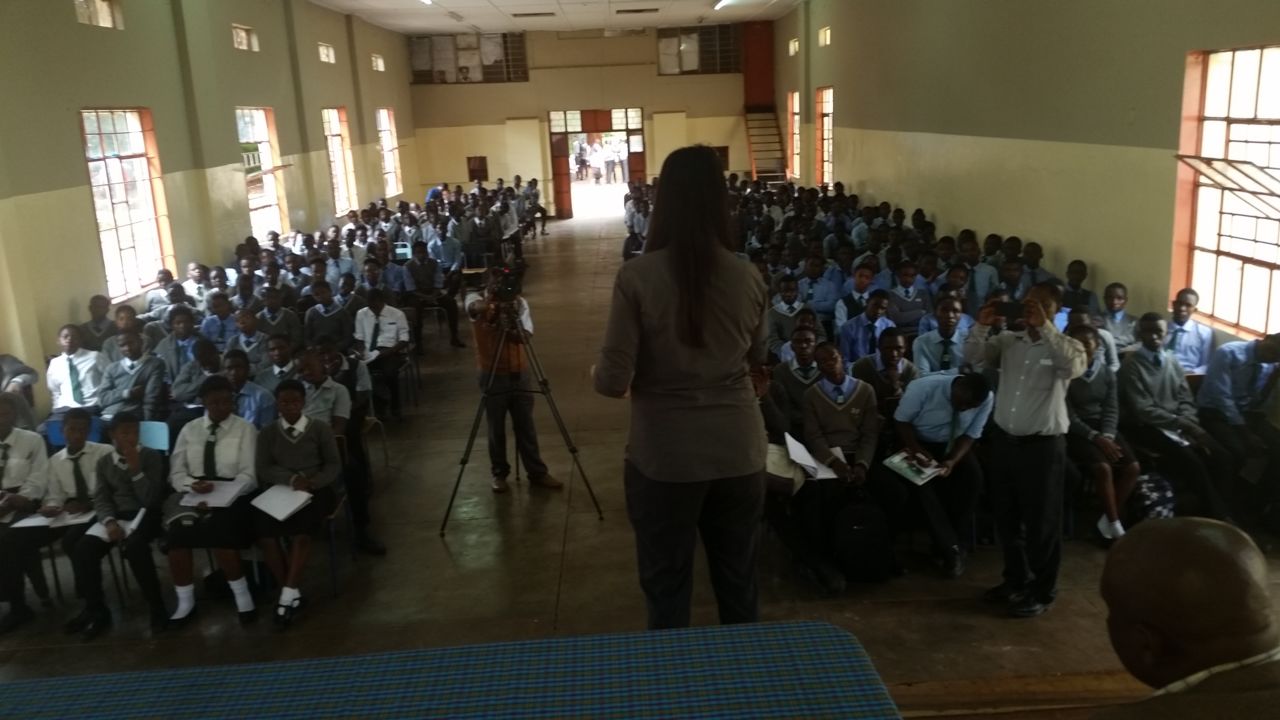 Kayleen is now arranging a shipment of tools to address an "immediate need" for students in the construction trade in Zambia, including safety glasses, tape measures, and earplugs. She has bigger hopes and plans for the long-term.
"Sending them certain equipment wouldn't be realistic at the moment, as they don't have the power to use it," she explained. "The tools I've sent them now are a band-aid solution, and the basis for larger infrastructure to be built.
"It's an ongoing process, from providing something as simple as saw blades to increasing the capacity for teaching students. Putting tools into students' hands is going to have a huge ripple effect; when a student creates a table or a cabinet, they demonstrate to their community the importance of craftsmanship, and the cycle continues from there."
Kayleen – who, since returning to the US, has been inundated with requests from the students she met to follow them on social media – hopes that, five years from now, Zambia will have 20 more schools, and 100 more a decade from now.
And she intends to be there along this journey, through her continuing support for WorldSkills, for trades, and for gender equality. "Growing up, I was the girl who knew how to rebuild cars or do welding or construction work, so I have always been somebody to whom people say 'Really, you do that? But you're a girl'," she said. "It took me a while to be comfortable telling people I had a trade rather than a college degree. It was only when I came across WorldSkills that I found people who weren't surprised that I was a female working in construction, but would instead tell me they did plumbing or welding, and we'd get talking."
"Any bit of fame I might have got from TV, I want to use to help people. TV programmes can give the impression a house can be built in 20 minutes; I go around the world telling people it's not that quick or easy, it takes craftsmanship, and you are very, very proud when you've completed it. I get to tell them that learning a craft, whether you're male or female, is important, and possible, and that it's not just a job – it's a career."
As well as attending the SkillsUSA National Competition and planning for the day she can return to see her new friends in Zambia again, Kayleen also hopes to be at WorldSkills Abu Dhabi 2017 in October. And the reason is simple.
"It takes students from all over the world, from all demographics, makes them equal, and allows them to compete," she says. "There's no elevator in the world that can take you to the heights of that experience, but WorldSkills can."
For more information visit WorldSkills Zambia's website and Kayleen McCabe's Facebook page.