Join our green skills hackathon
Be part of the green revolution in the #LKDForum Hackathon to tackle challenges facing the agriculture industry.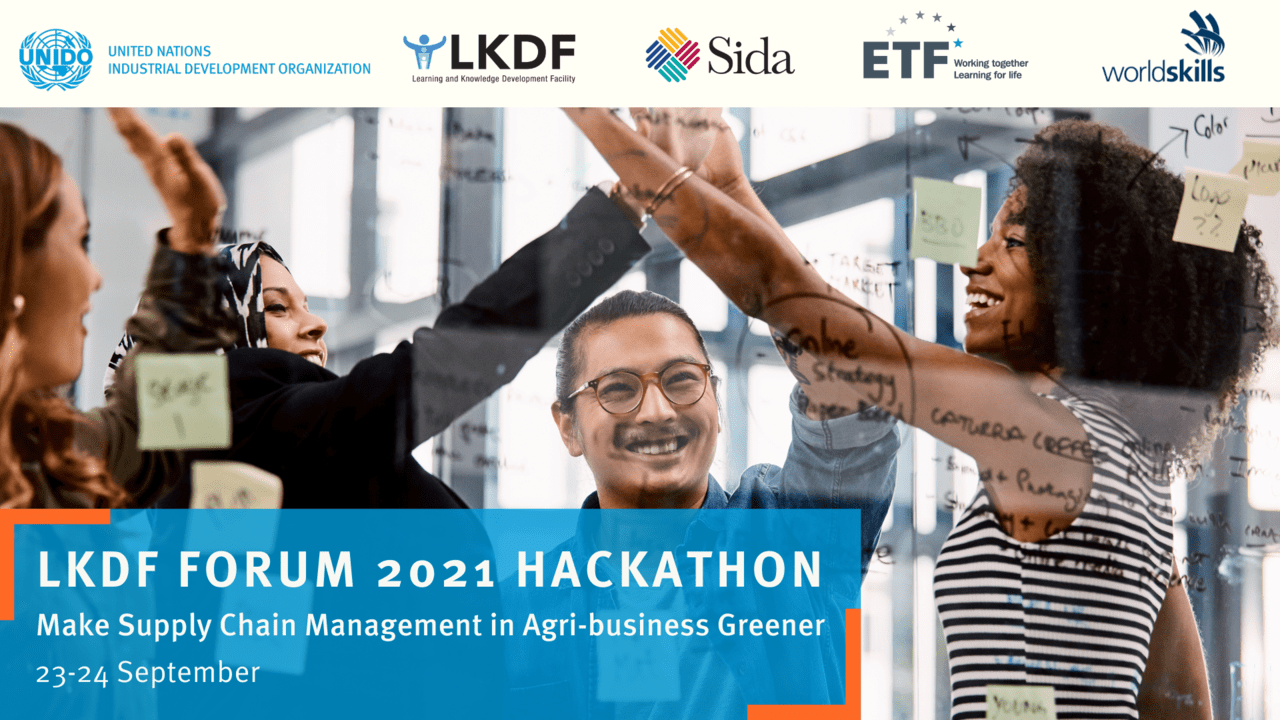 If you are below the age of 30 and experienced web design, graphic design, app development, game design, marketing and communication, any vocational training related to the "green industry", or have relevant professional experience in a green industry, we want to combine your skills with other young skilled professionals from around the globe.
Industry mentors can also apply to be part of this innovative and solutions based programme.
Organized by the United Nations Industrial Development Organization, the European Training Foundation, and WorldSkills International, the #LKDForum Hackathon will place participants in small teams to develop innovative new concepts and prototypes. Mentored by experienced professionals, the result of the hackathon will be a finished product, service, or business model.
You will gain hands-on experience working alongside a diverse collection of skilled people, along with mentors to guide your projects development.
The #LKDForum Hackathon will bring together 20 young professionals and 10 industry leaders who will mentor and guide the teams to develop the best solution to the challenge.
The team that develops the best solution will receive EUR 4,000, the second place EUR 2,500, and EUR 1,000 for the third place.
Event schedule:
Day 1: 20 September 2021 - Kick off + Online ideation + co-creation session
Day 2: 23 September 2021 - Hackathon (8 hours)
Day 3: 24 September 2021 - Hackathon (4 hours) + Outcomes live demo + Award ceremony
Applications close on 12 September 2021.