Host cities for EuroSkills 2023 and 2027 announced
EuroSkills 2023 will be held in Gdańsk, Poland, while EuroSkills 2027 will be co-hosted by Germany and Luxembourg in Düsseldorf.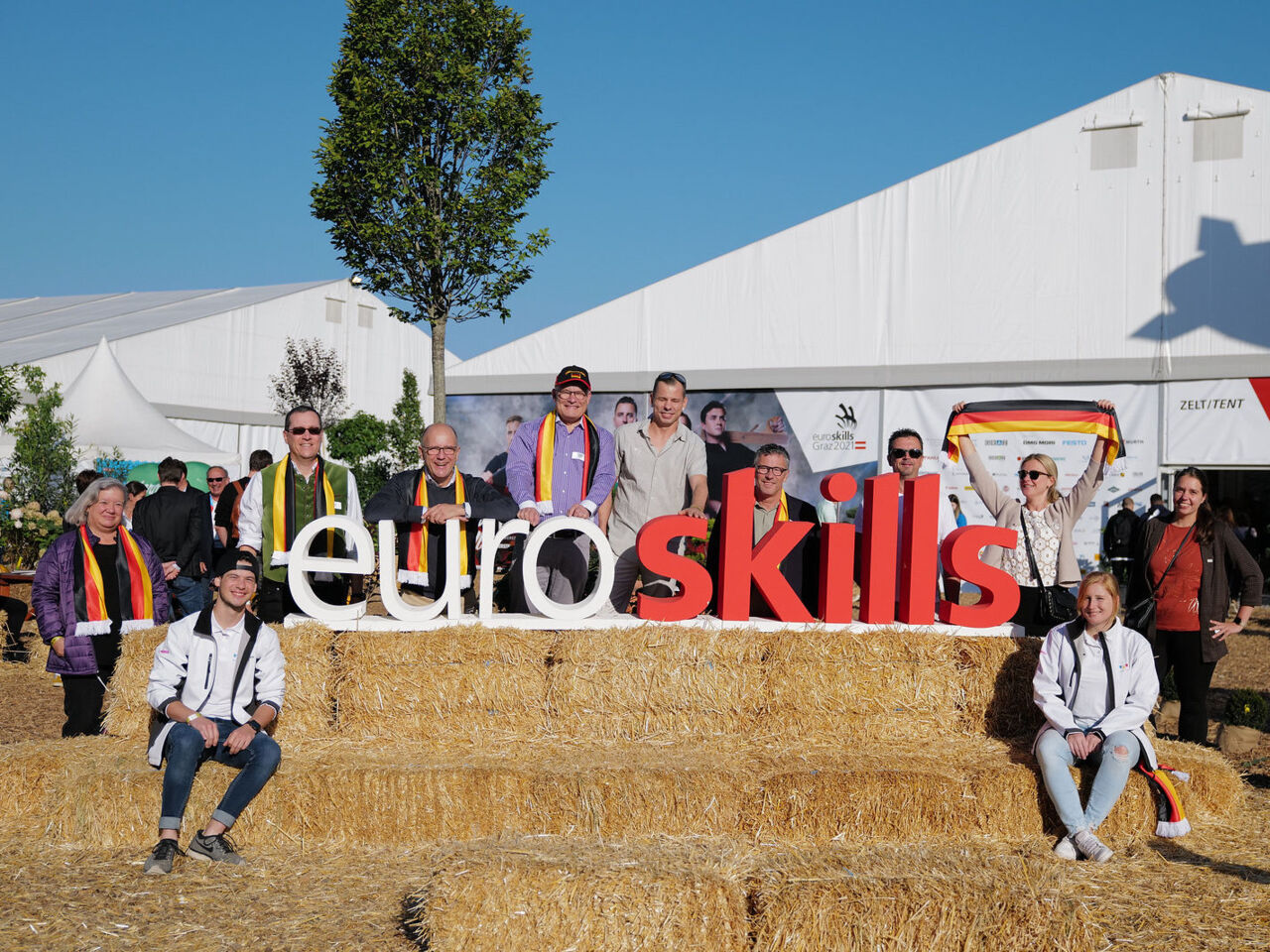 WorldSkills Europe Members have chosen the Polish city of Gdańsk as the host for EuroSkills 2023. The vote took place at WorldSkills Europe's General Assembly 2022 in Krakow, Poland on 16 June. Germany and Luxembourg were awarded the right to co-host the tenth EuroSkills Competition in Düsseldorf in Germany. Both bids were unanimously accepted by Members.
Just three months earlier, Poland had been invited to submit a bid to host EuroSkills 2023 following the decision by WorldSkills Europe to relocate the event away from the Russian Federation.
"Congratulations to Poland on their successful application to host EuroSkills in 2023," said Teija Ripattila, Chair of the Board of WorldSkills Europe.
"We applaud WorldSkills Poland for their courage and commitment to organise a EuroSkills Competition, especially at such short notice."
More than 600 skilled young professionals from 31 countries are expeected to take part in EuroSkills Gdańsk 2023, which will feature competitions and demonstration events in 45 to 50 skills. The event is scheduled to take place between 5 to 9 September at AMBEREXPO Gdańsk. Over 100,000 visitors from all over Poland and abroad are expected to attend.
Gdańsk is the capital and largest city of the Pomerania Province in Poland. A popular tourist, cultural, business, and academic centre, the city is Poland's principal seaport and the country's fourth-largest metropolitan area.
EuroSkills Gdańsk 2023 will be organized in partnership by Poland's Foundation For The Development Of The Education System (FRSE), WorldSkills Poland, the City of Gdańsk, and AMBEREXPO Gdańsk.
EuroSkills Düsseldorf 2027
For the first time in the 15-year history of WorldSkills Europe, two nations will jointly host a EuroSkills Competition.
"This milestone partnership will benefit the WorldSkills movement hugely – it sends such a positive message about the importance of transnational collaboration and how, by working more closely together, we can achieve even greater levels of skills excellence and development in Europe and beyond," said Mrs Ripattila.
EuroSkills Düsseldorf 2027, which is proposed for September 2027, will be held at the Messe Düsseldorf. The city, located in the State of North Rhine-Westphalia, is a major international business and financial centre with a broad mix of industries.
EuroSkills Düsseldorf 2027 is supported and endorsed by a number of key partners, including the German Federal Ministry of Education and Research and the Federal Ministry of Economics and Climate Protection, the State of North Rhine-Westphalia's Ministry of Labour, Health and Social Affairs and the State's Ministry of Economics, Innovation, Digitization and Energy Luxembourg's Ministry of Education, Children and Youth, the City of Düsseldorf, and Messe Düsseldorf.
WorldSkills Europe brings youth, industries, and educators together to give young people the chance to compete, experience, and learn how to become the best in their skill of choice. Together with 31 WorldSkills Europe Member countries, WorldSkills Europe organizes EuroSkills.