The First WorldSkills Training Programme hosted by Samsung in Korea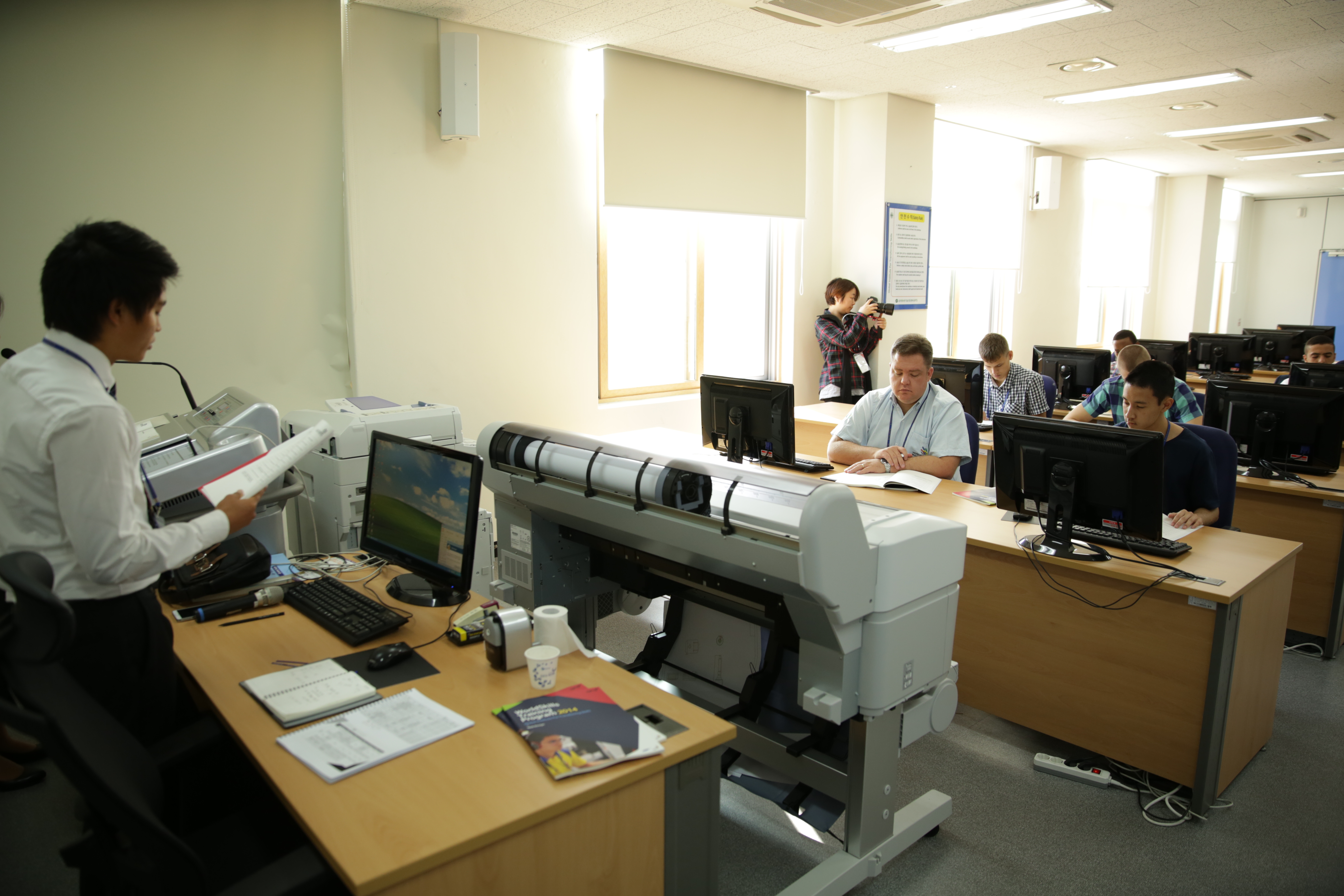 Samsung Electronics hosted its first WorldSkills Training Program in cooperation with WorldSkills Korea (HRD Korea) between 5 and 21 October 2014.
This program aimed to share knowledge and best practices related to skills excellence with other countries. Samsung took the key role in organizing this programme, which included funding. Global Institute for Transferring Skills (GIFTS) of WorldSkills Korea worked with Samsung to ensure the success of this programme. 
Samsung invited 21 Competitors and Experts from six countries: Brazil, Guatemala, Mexico, Morocco, Russia and South Africa. The Competitors were selected from their respective National Skills Competitions and participated in the WorldSkills Training Programme with the Experts at GIFTS.
The programme provided training courses in three skills: IT Software Solutions for Business, IT Network Systems Administration and Web Design. These courses were taught by the WorldSkills Champions and external specialists from Korea. Apart from the training, the Competitors and the Experts had chances to observe the Korea National Skills Competition and experience Korean culture.
They also had a very special opportunity to visit Samsung Electronics and its Skills Training Center in Suwon.
This programme was completed successfully on 21 October. All participants had opportunities to try out and improve their skills, and also learned a few things about Korean culture. These Competitors will be travelling to São Paulo, Brazil to compete in the 43rd WorldSkills Competition in August 2015.
"During this training programme, I was impressed by the Competitors' great will power," said Alexander Gorbachev, an Expert from Russia. "An invitation to this programme was a great opportunity to share skills with the WorldSkills International Champions and the trainers. For our IT Network Systems Administration group, GIFTS taught us a lot about advanced topics, shared skills in how to build complex solutions based on several operating systems, how to make an appropriate networking based on complex conditions and how to troubleshoot all of them."
"I would like to congratulate all of you on your achievement in this programme," said Ji Oh Song, Secretary General of Samsung Skills, as he congratulated the Competitors and Experts at the Closing Ceremony. "I have heard some of you have experienced difficulties due to the variations in level of difficulty. However, you did not give up and have completed your training. I firmly believe that these difficulties were valuable experiences for you and that you have learned something valuable through them."
"I hope that your time with us, in Korea, was valuable and fruitful. I also hope that your takeaways from Korea could help improve the skill level in your respective country. You can become a great role model and contribute to your society in a positive way," said Jin-Uk Shin, Vice President of Corporate Citizenship Group, also encouraged them.
"On behalf of HRD Korea, I appreciate Samsung for initiating this meaningful project and working together to make it fruitful. I hope and believe that all of you learned a lot over the past two weeks and that you will make significant progress in São Paulo as well as in your career. I hope to see you all in São Paulo," said Joon-Chul Eom, President of GIFTS.
For Samsung, this was a meaningful initiative, because it was the first time to invite and train Competitors and Experts from several WorldSkills Member countries together. Samsung and WorldSkills Korea hope this programme will be a good example to share knowledge and best practices of skills excellence.
For further information, please contact Ms Liz Yoon, sinhwa.yoon@samsung.com.