International Competitors invited to take part in the Finnish National Skills Competition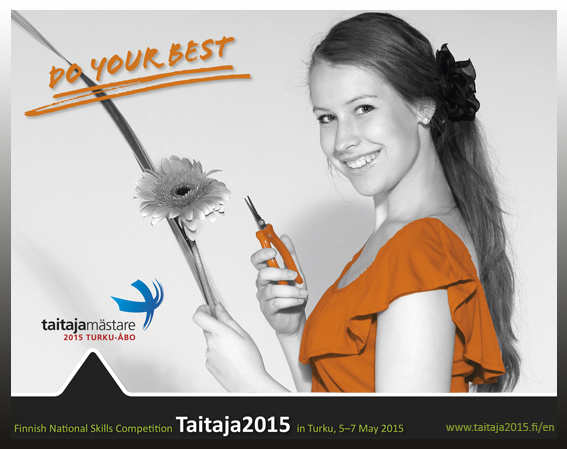 Taitaja, the largest annual vocational education event is organized in Turku, Finland on 5–7 May 2015. The event will comprise of the National Skills Competition for VET students, as well as skills competition for students with special needs and other events. Admission to this three day event will be free of charge, and approximately 50,000 visitors are expected at the event.
The Taitaja finals will also include several international Competitors from around the world. The aim is to invite representatives from 30 skills to put their vocational skills to the test and to compare their skills with those of the best Finns. The event will function as an international dress rehearsal to WorldSkills São Paulo 2015 that will be held in August this year.
Now we have the pleasure of inviting your institution to join the Taitaja2015 event that is characterized by internationality and cross-national networks. Students at your institution are offered a chance to observe or in some skills also to take part as guest Competitors, enjoy the interesting program, find inspiration in Finnish top expertise, and network with other students and organizations. An international seminar will be held during the competition, which teachers travelling with students are welcome to join. The seminar presents a unique opportunity to hear more about topical themes and build contacts with colleagues from both Finnish and international partner institutions. 
We hope that you will take hold of this partnership opportunity, which allows us to jointly promote the development of vocational skills and education in different parts of the world as well as address the challenges of a globalized economy, society and labor market.