Festo to host Skills Training Camp to support African countries ahead of WorldSkills Lyon 2024
The event in Johannesburg, South Africa will empower Experts and Competitors in Mechatronics, Water Technology, and Industry 4.0.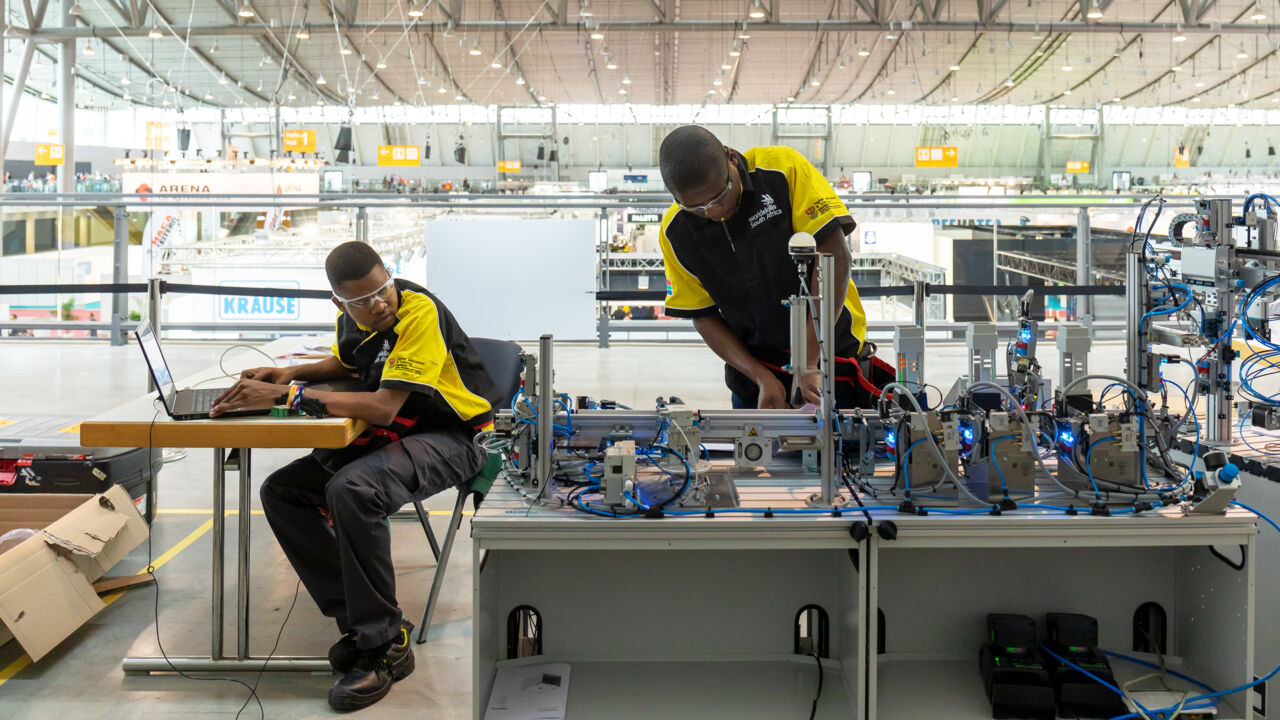 Festo, both a global supplier of automation technology, and the world-leading provider in the field of technical education is set to host the 2023 Skills Training Camp for WorldSkills Members and potential Member countries in Africa from the 2-9th September 2023 in Johannesburg. This collaborative effort between WorldSkills and Festo aims to bring together Experts and Competitors in Africa specializing in Mechatronics, Water Technology, and Industry 4.0. With a focus on equipping participants with the necessary skills, knowledge, and experience, this Skills Training Camp will pave the way for success in running national skills competitions and participating in the upcoming WorldSkills Lyon 2024.
Festo has been a Global Partner for WorldSkills International for more than 30 years, and their commitment to skills development is evident in their investment in other new skills, such as Industry 4.0. Their commitment to innovation and nurturing talent aligns perfectly with the goals of WorldSkills and the creation of WorldSkills Africa, making them an ideal host for this transformative event.
"Mechatronics, Water Technology, and Industry 4.0 represent some of the most critical fields in today's rapidly evolving technological landscape. The Skills Training Camp will provide Experts and Competitors with a unique opportunity to delve deeper into these disciplines, enhance their understanding, and refine their skills," said Mr. Horst Weinert, the Head of Festo Didactic for Africa within the EMEA Region of the group.
"Through a combination of theory, practical workshops, and hands-on projects, participants will be immersed in a comprehensive learning experience designed to prepare them for the challenges that they may encounter", he added.
Beyond technical skills, participants will also benefit from networking opportunities and interactions with mentors, experts, and industry solutions. These connections will foster a vibrant global community, encouraging collaboration, knowledge sharing, and career development.
For more technical information, contact Festo.