EuroSkills Graz 2021 celebrates the best of Europe
Over 400 Competitors from 19 countries were celebrated at EuroSkills Graz 2021 for their determination and commitment to skills excellence.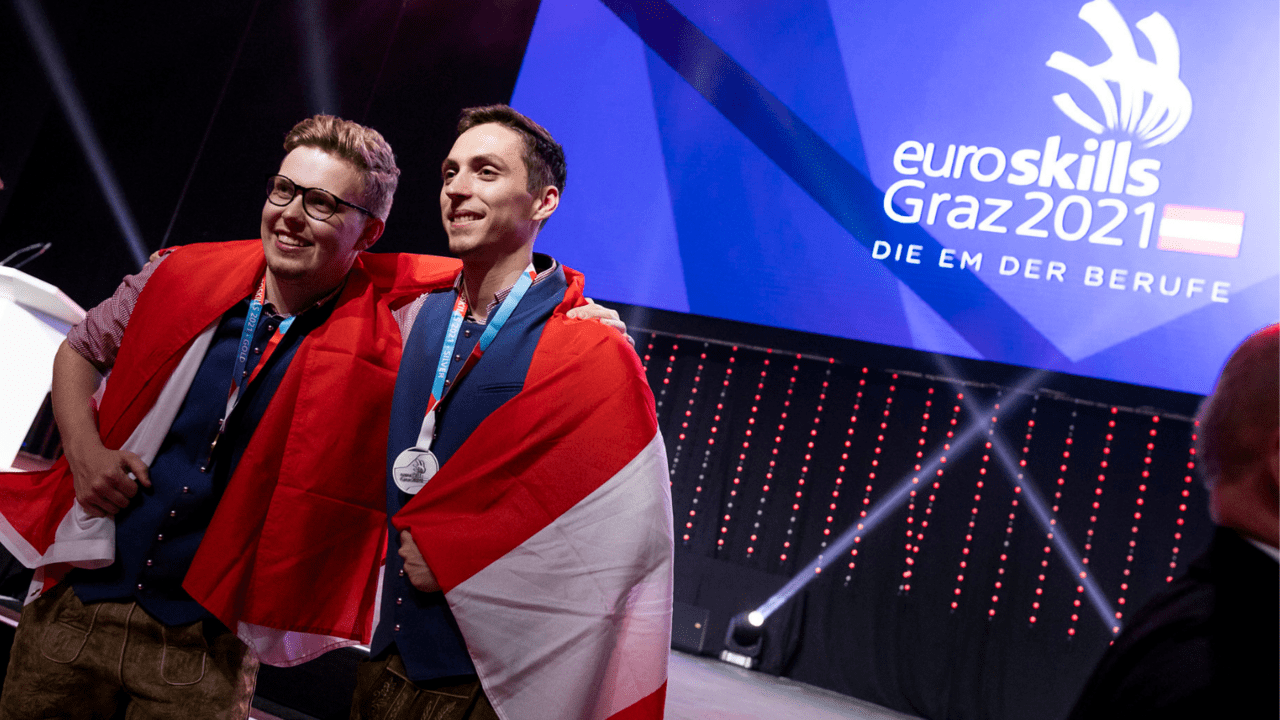 Skills competitions are challenging events to host due to the extensive equipment and logistical requirements needed for each skill. However, the pandemic postponing the European championships from 2020 to 2021, and ongoing challenges of travel and COVID-19 restrictions added additional difficulties in planning and preparing for the event.
All the hard work was celebrated yesterday as the organizers, volunteers, Member countries, trainers, and Competitors gathered for the Closing Ceremony.
EuroSkills Graz 2021 took place over five days, beginning with an Opening Ceremony, followed by three days of competitions, and concluding with a Closing Ceremony where awards including gold, silver, and bronze medals were presented to the highest scoring Competitors.
The event welcomed more than 10,000 students who took part in the popular Try-a-Skill stations and relied on 450 volunteers who shared their time and expertise.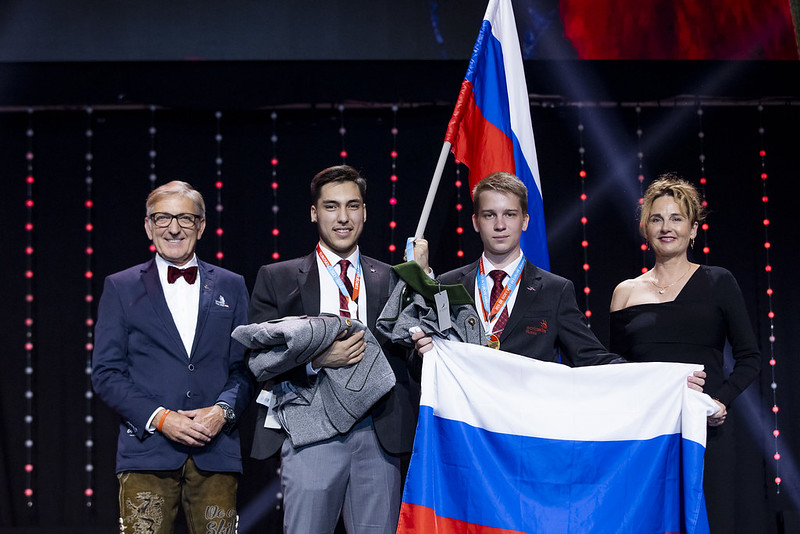 In recognition of the longstanding commitment to skills development by former WorldSkills Europe and WorldSkills President Jos de Goey, the Best of Europe Award was renamed in his honour. The Jos de Goey Best in Europe Award 2021 was presented to Eldar Seidametov and Vladislav Diubanov of Russia by Jos' wife, Anouschka de Goey-Seur, and Josef Herk, President Styrian Economic Chamber.
"There is nothing more powerful than young people who are deeply invested in their skills, trades, professions, and their futures," said Josef Herk. "Today I feel honoured. I feel proud to say thank you to all of you. You have rocked EuroSkills. You are the stars and every one of you stands for the spirit of EuroSkills. This spirits says 'Don't give up. Be strong and be a part of it.' This is the message we wanted to send to young people all over Europe."
The Closing Ceremony concluded with the passing of the flag to the next host WorldSkills Russia, presenting EuroSkills St Petersburg 2023, 16-20 August 2023.
EuroSkills Graz 2021 is the seventh EuroSkills event initiated by WorldSkills Europe, and the first to take place in Austria. Hosting the event is not only proof of Austria's sustained commitment to keep TVET and skills at the top of national and European agendas, but also its passion to honour and shine a spotlight on the outstanding achievements of the most talented young professionals in Europe.