WorldSkills Celebrates European Vocational Skills Week
WorldSkills President Simon Bartley has been appointed a European Ambassador for European Vocational Skills Week 2018.
"It's my pleasure to serve as Ambassador," Simon commented. "Helping young people discover their talent is a fundamental value of WorldSkills. We believe skills change the lives of young people. They build self-esteem and release potential and are the foundation of economic progress."
Simon congratulated the European Commission for giving young people this opportunity. The European Vocational Skills Week is an initiative to raise awareness of the benefits of vocational education and training.
In 2018, the Week takes place from 5 to 9 November in Vienna, accompanied by activities in the EU's 28 Member States, European Economic Area and EU candidate countries, at local, regional, and national levels.
Simon is joined by two other WorldSkills representatives serving as Ambassadors for the week - Katrina Sile, WorldSkills Abu Dhabi 2017 Graphic Design Champion from Latvia, and Pontus Slättman, CEO, WorldSkills Sweden.
"We need to get people to understand that you can't run an economy without a blend of skilled people. Therefore, we need to concentrate our efforts on improving the skills of young people," he said.
"The world is coming to realize that a blended skills economy of apprentices and graduates is the only way to move forward."
Simon is particularly proud of the work done by WorldSkills Champions.
"I'm always inspired when I attend skills competitions and meet young people excelling in skills. Our Champions are great advocates. They promote the path they've taken and I'm absolutely delighted that they are all promoting what they've achieved themselves."
He adds that virtually all Competitors he's met started out helping their family when they were young and had gone on to develop their initial passion into skilled professions.
When Simon reflects on his seven years as WorldSkills President he says, "I've seen vocational education and training grow in importance. People have come to understand that the academic route alone doesn't work."
Simon himself is no stranger to getting his hands dirty in industry. After school at Stonyhurst College in Lancashire and an engineering degree from Durham University he became a chartered civil engineer and worked on big projects like Heathrow Airport Terminal 4 and Drax Power Station. He then went on to head his own Electrical Installation company with a six million pounds turnover.
That experience makes Simon aware of the need for both universities and apprenticeships.
"Every economy needs the academic research that universities provide, but equally we need to recognize that university is not the only destination for young people."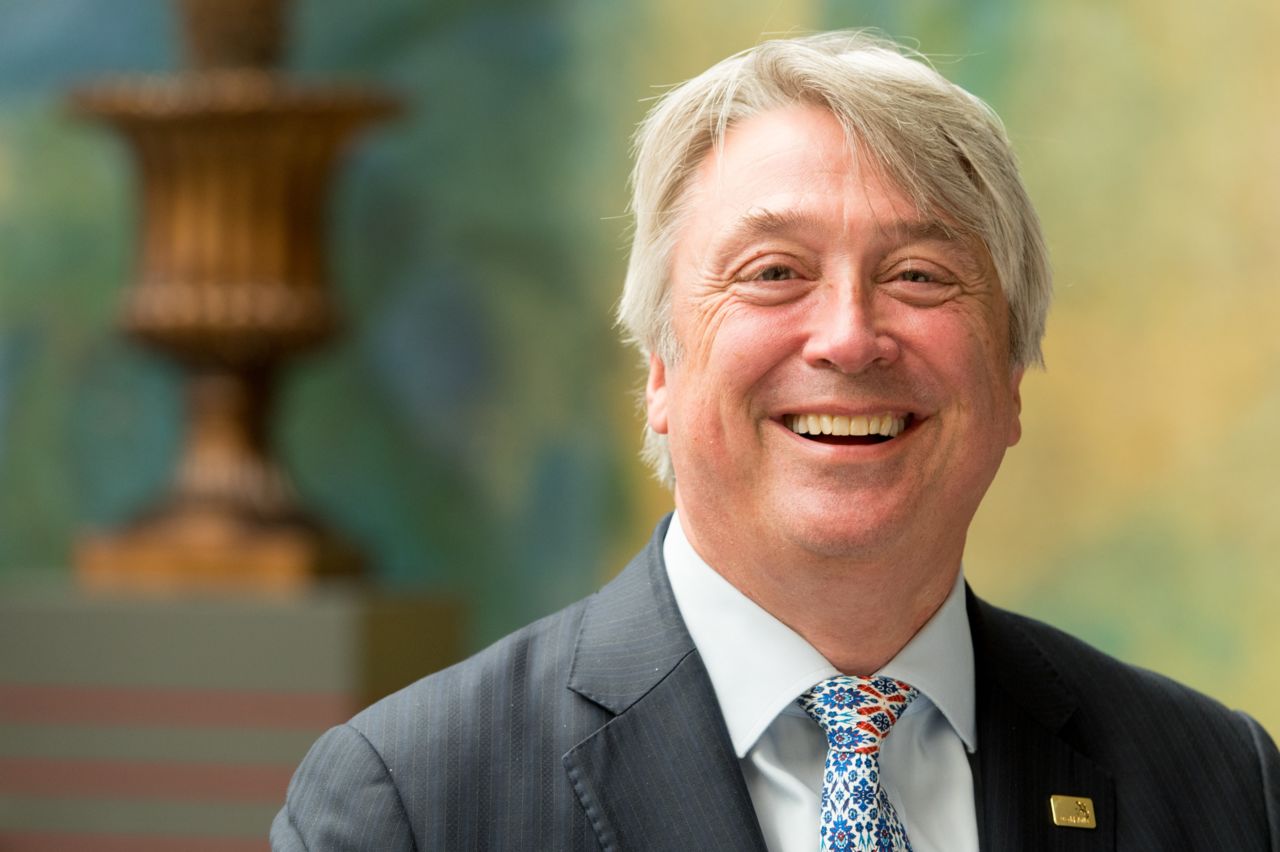 Simon went on to become the CEO of UK Skills and is now into his second term of office as the President of WorldSkills International but as he enters his final year at the helm he says it's far too soon to start thinking about that dreaded word "legacy". There's still too much to do he says.
"We have eighty countries and regions in the WorldSkills family and we need to think about the next eighty. We need to be on the ground building capacity. Competitions are great, but competitions alone won't trickle down to improve skills in those developing countries."
Simon is keen to get more African countries to join WorldSkills. The number of Members from Africa has increased from three to six and skills development in Africa is a top priority for WorldSkills Vision 2025. He's encouraged that the African Union is supporting WorldSkills in this new Africa initiative.
He's equally committed to getting more gender diversity into WorldSkills as both Competitors and Experts. "It grates on me when I hear people say "girls can't do this or do that". We need to go a bit faster and further to bring about change and accelerate female engagement with what were non-traditional routes."
"I'm looking for young people to make decisions about their lives whether they are male or female and we need to make sure there are opportunities for them to do that. It needs to be a continuous process to achieve equality at work".
For more information on European Vocational Skills Week visit https://ec.europa.eu/social/vocational-skills-week.