Emmanuel Macron brings WorldSkills Lyon 2024 to the spotlight while announcing VET reforms
The event, which took place at a vocational high school, was attended by WorldSkills Champion Thomas Joubert and WorldSkills France President Florence Poivey.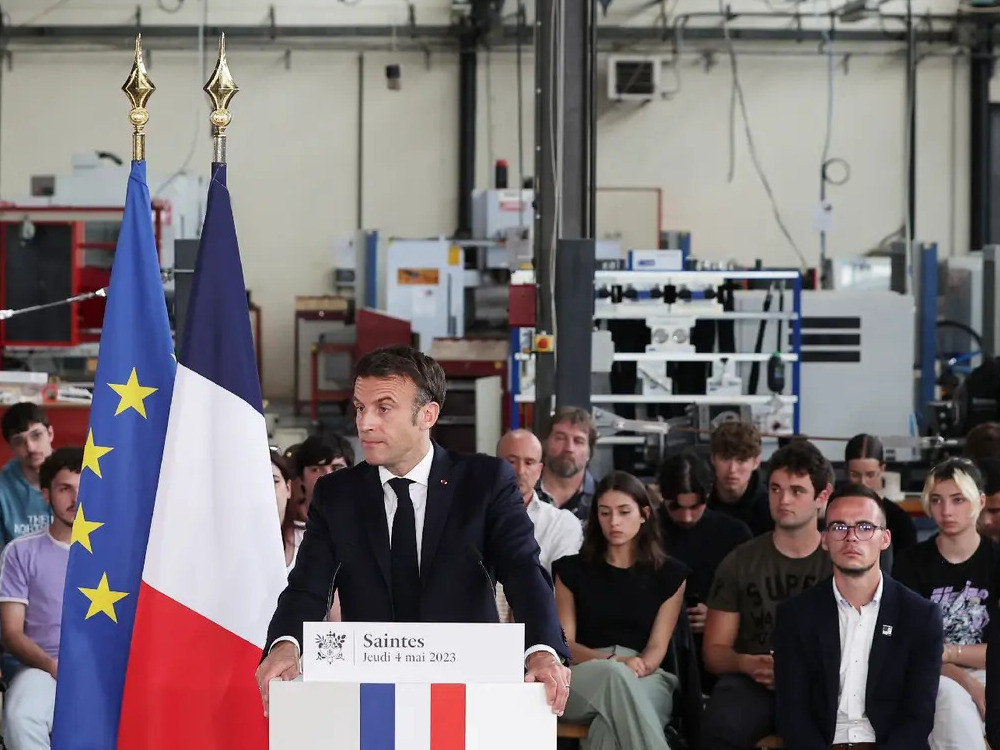 Photograph: AFP / Thibaud Moritz
President of the French Republic Emmanuel Macron travelled to the Bernard-Palissy technological and professional high school in Saintes to announce reforms to France's vocational secondary education system.
The Minister of National Education Pap Ndiaye, the Minister of Labour Olivier Dussopt, and the Minister of Vocational Education Carole Grandjean also attended the event, which took place on 4 May 2023.
Discussing the country's plans to transform and strengthen the attractiveness of vocational high schools, President Macron expressed his excitement for France hosting the 47th WorldSkills Competition in Lyon in September 2024.
"France will host the magnificent global skill competition, which allows young people under 23 years of age from 85 nations to benchmark their professional abilities in more than 60 trades," said Mr Macron, adding that every year he is proud to receive competitors from WorldSkills France who achieved medals at the Competition.
"These are young people who studied with you [at a vocational high school]. These are young people who have often been told, 'Go there because you can't do anything else,' whom we have not been able to recognize. And because there is a teacher, a company, a public body that believed in them, they find themselves representing the colours of France at an international competition, and showcasing their skills and being proud," added President Macron.
Referring to the popular belief that professional success can only be achieved by studying and training in large cities, President Macron stressed that WorldSkills is "evidence" that "the high school near by" can also take young people far in their careers.
Representing WorldSkills France at the event was Florence Poivey, President, and WorldSkills Champion Thomas Joubert, who won a Medallion for Excellence in Refrigeration and Air Conditioning at WorldSkills Kazan 2019. The WorldSkills Champion had the privilege to sit next to President Macron at a luncheon following the event.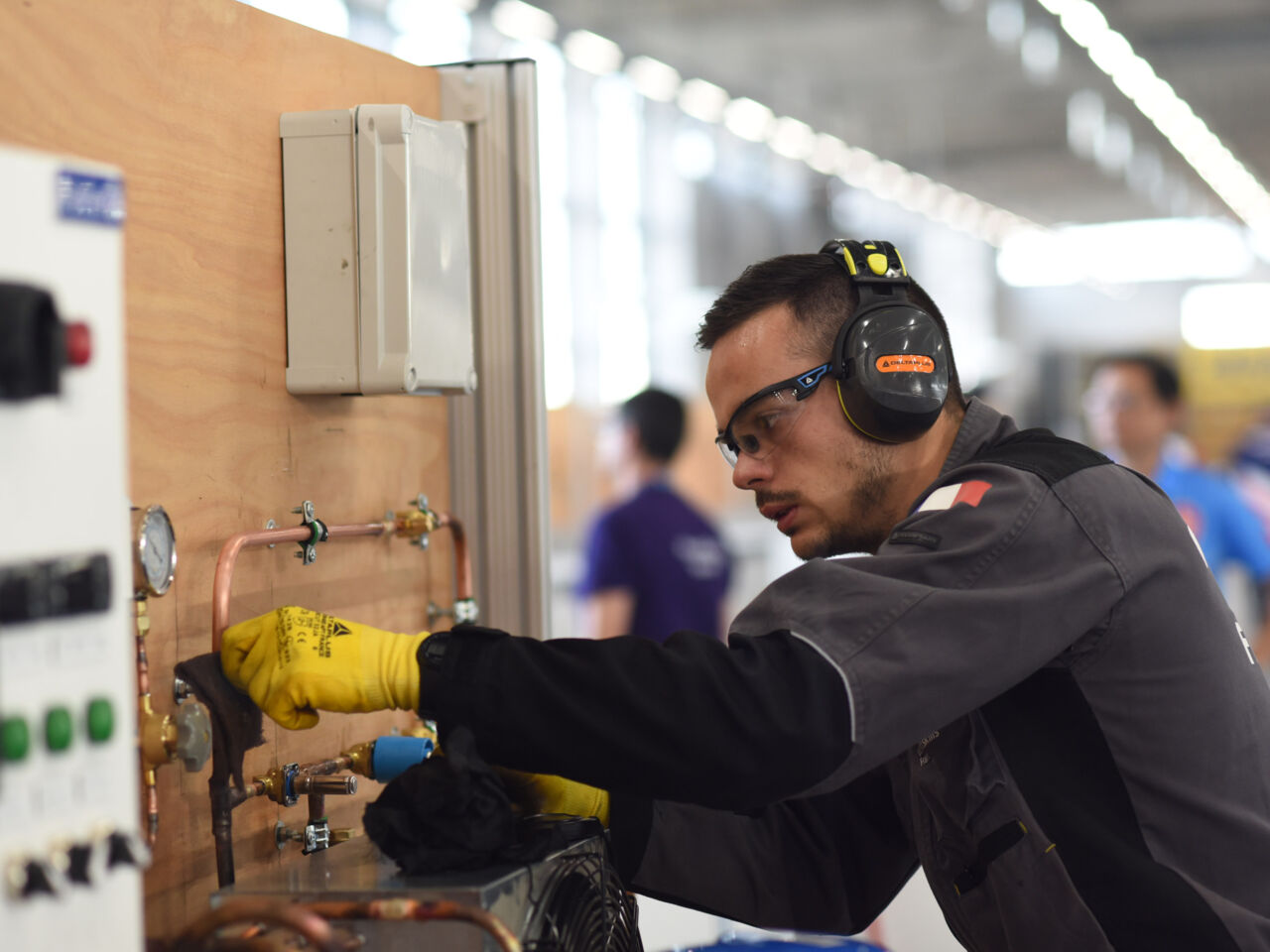 "I was able to take part in the round table discussion and talk about my career path. My experience is evidence that the vocational high school is a choice for the future. The vocational high school is a path to excellence. In these courses you learn something concrete," said Mr Joubert.
"We are badly lacking skilled labour in many trades. By promoting the vocational high school we will be able to make up for this lack of skilled labour. I encourage young people to study in vocational schools."
WorldSkills Lyon 2024 will take place from 10 to 15 September 2024 at EUREXPO Lyon.
The 47th WorldSkills Competition will welcome 1,500 Competitors from over 65 countries and regions to Lyon, France. The WorldSkills Lyon 2024 Organizing Committee is a national initiative supported by the regions in France, and in particular, the Metropolis of Lyon.