Do you believe in skills?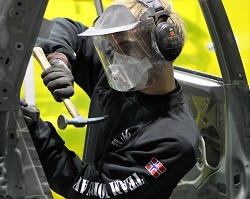 Calling all supporters and believers of skilled professions around the world!
What does having a skill mean to you, tell us your stories. "I believe in skills…" is a campaign to gather the best stories about people's passion and appreciation for skills and how skills make the world a better place.
We want to hear your raw stories and messages, tell us which skill you believe in and how is it improving this world. There is a new Facebook page called "For the love of skills", post your videos, stories, photos there to tell the world about the skill or skills you believe in.
You can submit your entries via Facebook in the form of a video, photo or narrative.
The deadline for submissions is Friday 1 August. At that time, we will compile all the entries and create one international snapshot type video that would show what skills means to the world. We will promote this video through all our WorldSkills channels and partners.