Croatia hosts national competition
This year's competition in Zagreb saw more than 5,000 visitors over three days.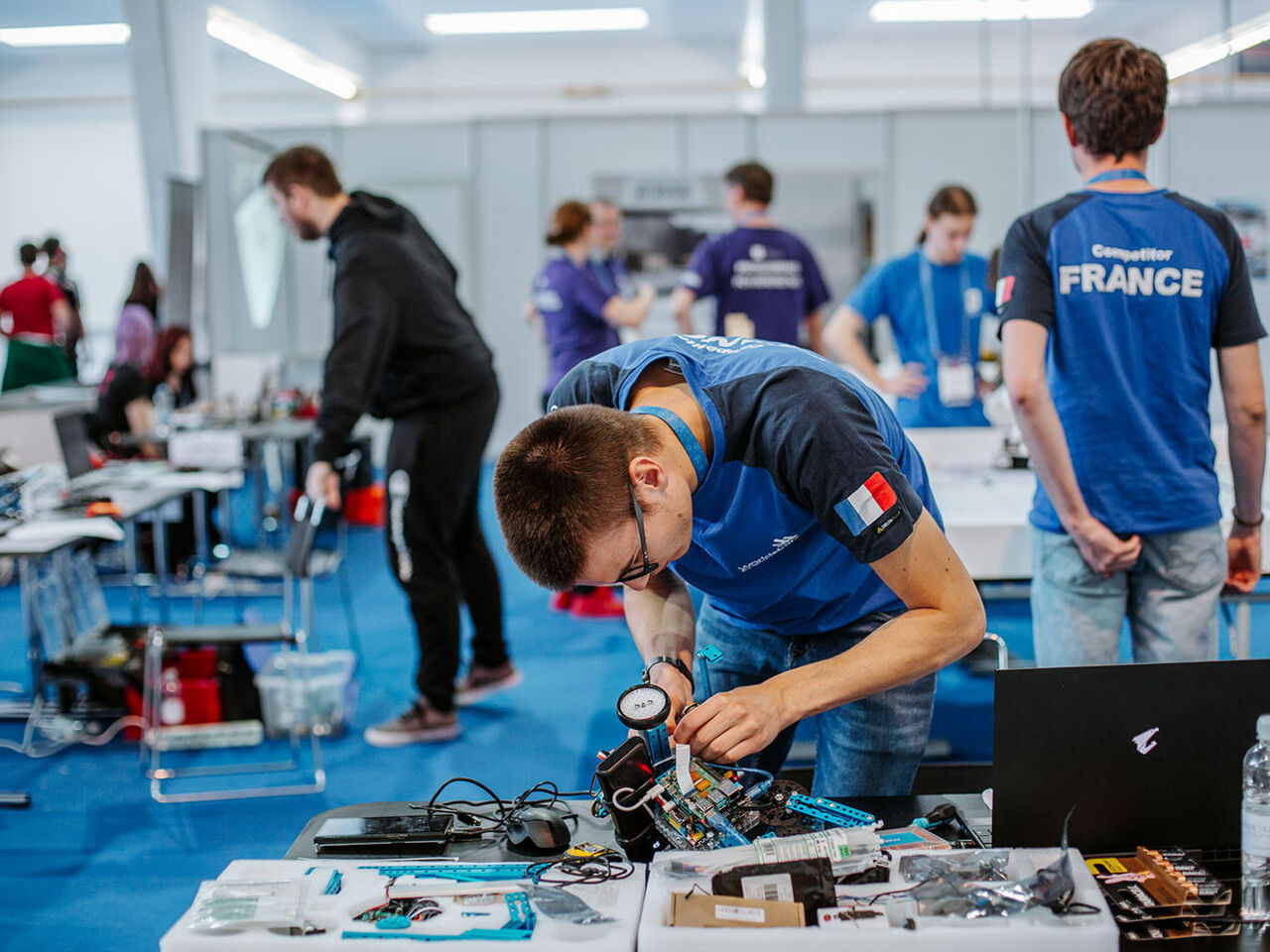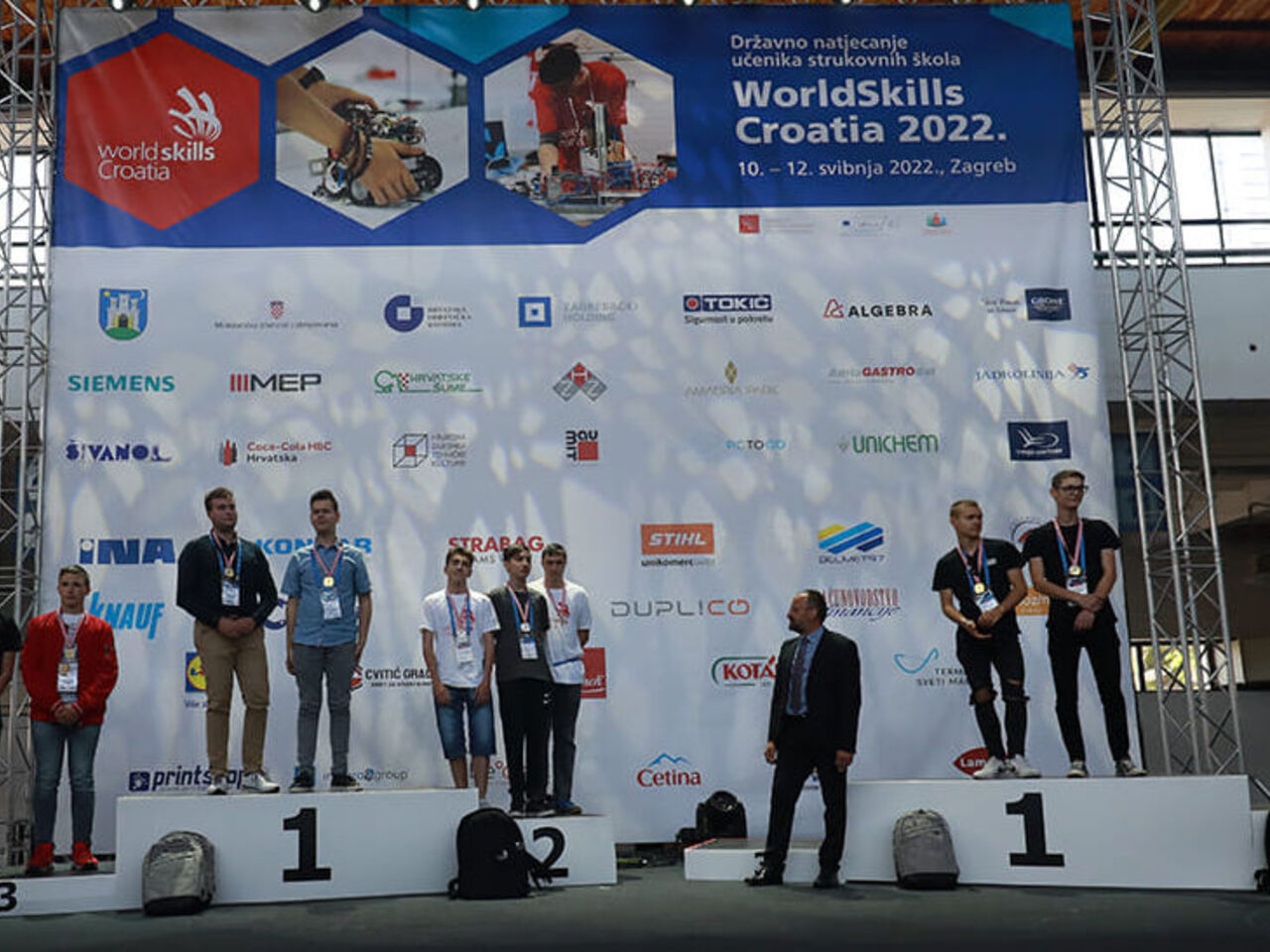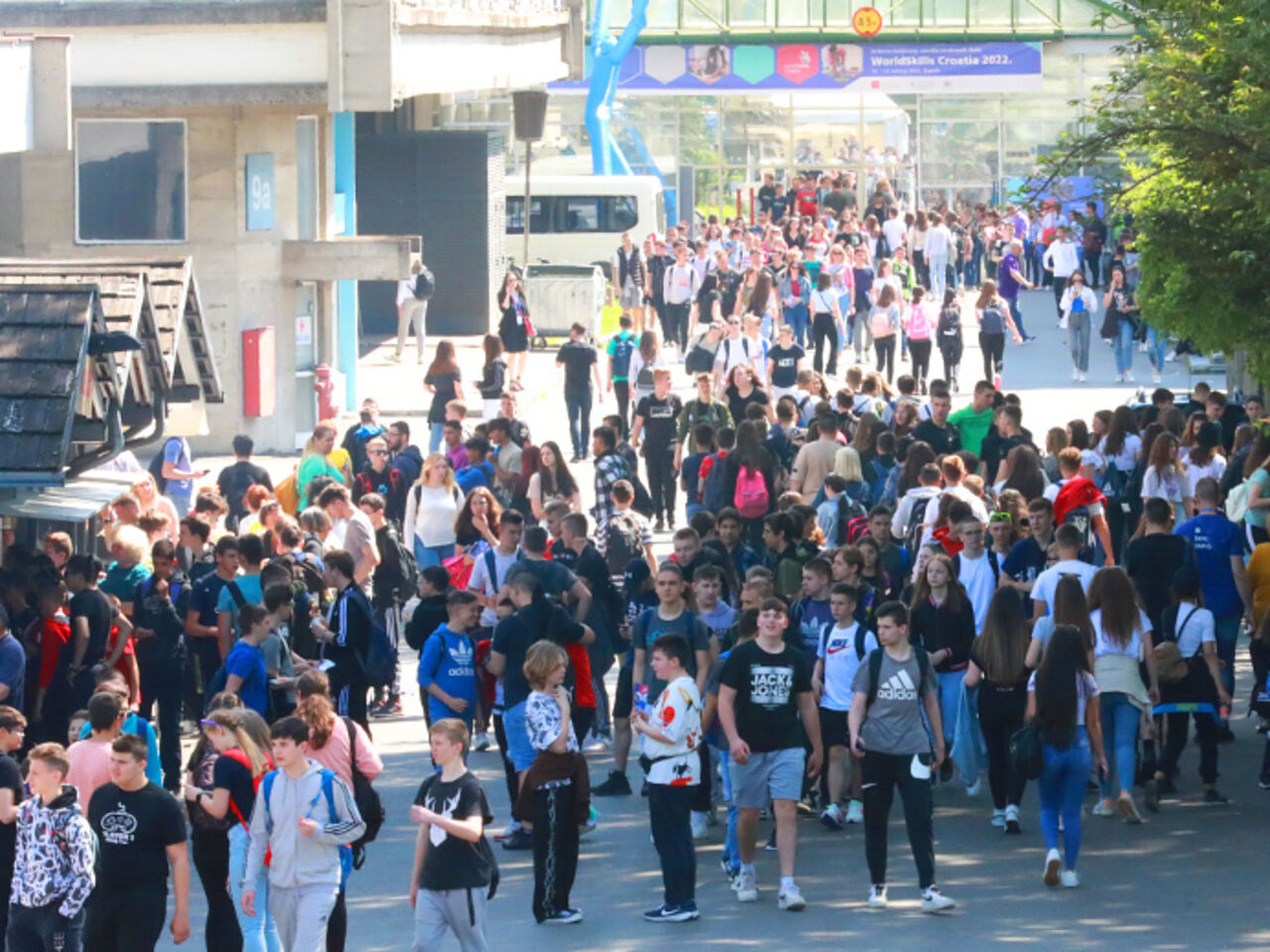 With thousands of visitors, it was a welcome return to live events for this year's WorldSkills Croatia National Competition.
"When you hear the people walking through the halls, seeing visitors, seeing those enthusiastic young faces — it's quite different compared to online events," says Nino Buić of the Agency for Vocational Education and Training, which runs WorldSkills Croatia.
The event confirmed the importance of vocational education and training in Croatia's economy. Croatia joined WorldSkills in 2006, and sent its biggest team to date to WorldSkills Kazan 2019. Team selection for Russia followed a national competition based on the WorldSkills model for the first time.
"It was quite challenging," admits Mr Buić. "We needed to persuade our VET schools that this model was feasible because nobody had seen it.
"Little by little we were able to organize everything for 2019 and it was a huge success. We had a lot of people saying they were quite skeptical at first that this type of activity could be organised in Croatia, but everybody was thrilled."
And then, just when everything was going so well, the pandemic struck. The national event in 2020 was cancelled, but planning began almost immediately for 2021. After considering a virtual competition, authorities gave permission for Competitors to attend under one roof, with the event live-streamed. It was the first indoor event of its kind in Croatia after 18 months of lockdown.
"We had 1,000 participants in one place, which had not happened anywhere for almost a year and a half after the pandemic broke, says Mr Buić. "We were the first big event, thanks to the support from our Ministry of Education and the national health authorities who gave us the green light."
"It was a little light at the end of the tunnel and we were happy to play a part in that. It also proved to us that we have a good product which is in demand and to see that we have a role in the national skills policy in the promotion of skills."
This year's competition saw more than 5,000 visitors over three days, with 360 competitors, 160 external assessors, and the involvement of more than 100 schools. The number of partners and sponsors has more than doubled since 2019 with over 40 taking part this year. Some even wanted to join in after the partnership packages had been closed and promotion materials printed.
"We had one company say they didn't care about visibility," Mr Buić says. "They just wanted to be there, to have a chance to recruit new staff among our students and our Competitors."
As well as the successes, Croatia faces challenges promoting skills and vocational education which will be familiar to many in the WorldSkills community.
At around 70 per cent, the country has one the highest rates of TVET participation in Western Europe, yet, says Mr Buić, "the image perception of vocational skills in the society and especially amongst young people is still quite low".
Events like the national competition can showcase vocational education, he says, "as something that has excellence, that has innovation, that's linked with the modern technology and of course, which can provide a good living opportunity for whoever chooses this career pathway."
Money is another issue. The government's policies support promoting VET and reforms in the sector, but finance for activities comes mainly through the European Social Fund (ESF) of the European Union.
"Without those EU funded finances, it's quite challenging to get the budgets needed for this type of activities and events," Mr Buić admits.
A new round of ESF funding is expected to cover another seven years, although administrative delays means they will face a gap for 2023, which Mr Buić hopes can be bridged with help from the Croatian government. It's hoped the authorities will recognize the value of WorldSkills Croatia, which ran a highly successful media campaign in 2020 on the theme of Skills Keep Moving, highlighting the role of key workers during the pandemic.
National focus will continue to be a priority, particularly with the cancellation of WorldSkills Shanghai 2022. Previously WorldSkills Croatia developed its first national skills competition by visiting events in Finland, United Kingdom, and the Netherlands. This year's national competition also included participants invited from France and Belgium.
"They were preparing for Shanghai, but it was an excellent example of young people working and competing together with our students," he says.
For more information, visit the WorldSkills Croatia website.