Cosmonauts address participants of WorldSkills Kazan 2019 from the International Space Station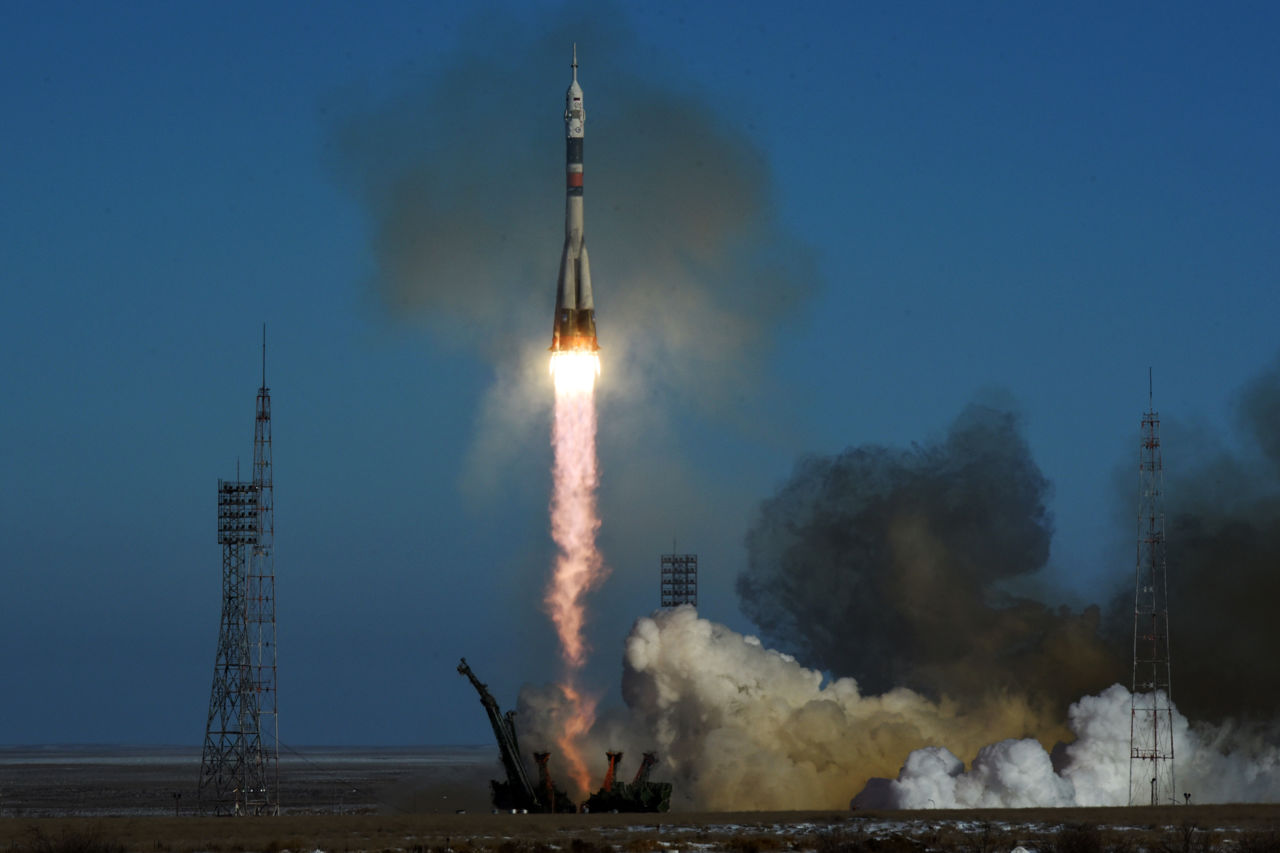 With just a day remaining until the WorldSkills Flag is due to return to Earth, two Russian cosmonauts have been speaking about the importance of skills from the International Space Station.
The WorldSkills Flag was launched into space in December and is currently on board the International Space Station. Anton Shkaplerov and Alexander Misurkin addressed the participants of the 45th WorldSkills Competition, which will take place in Kazan 22-27 August 2019.
"We are happy to contribute to the preparation of the upcoming event," said Anton Shkaplerov. "The WorldSkills movement Flag is now with us on the International Space Station! It will shortly return to Earth and continue its journey around the planet, before visiting all parts of Russia – the country that was the first to open space to our world."
Alexander Misurkin underlined that a cosmonaut's work and vocational skills are closely related. "The International Space Station is a great project. Hundreds of people with different skills work on it, and each of them puts their skills, talents, effort, and their soul into their job.  In other words, they show their professional excellence."
"A great future for both humans and humankind begins with a first step, with the first skill," said Mr Misurkin. "The development of humans, their skills, and the infinite search for excellence is the idea of WorldSkills."
The WorldSkills Flag was delivered to the International Space Station as part of the WorldSkills Flag Relay which started last October.
The flag was officially handed to Kazan, the next WorldSkills host city, on 20 October during the Closing Ceremony of WorldSkills Abu Dhabi 2017. The flag arrived in Russia at a welcome event on the sidelines of the World Festival of Youth and Students in Sochi the next day.
The WorldSkills Flag is due to return to earth on 28 February 2018. The relay will then continue its journey across the 20 countries that have hosted the WorldSkills Competition previously. The international leg will start in Madrid, Spain on 12 March at the vocational institute where skills competitions began in 1950.
It will be also welcomed in Germany, Ireland, United States, Belgium, South Korea, United Arab Emirates, Chinese Taipei, Finland, Australia, Canada, Portugal, Switzerland, Brazil, Austria, Italy, United Kingdom, Netherlands, France, and Japan.
The flag will then travel across Russia and the Republic of Tatarstan before being delivered to Kazan during the Opening Ceremony of WorldSkills Kazan 2019.