Community Plumbing Challenge in India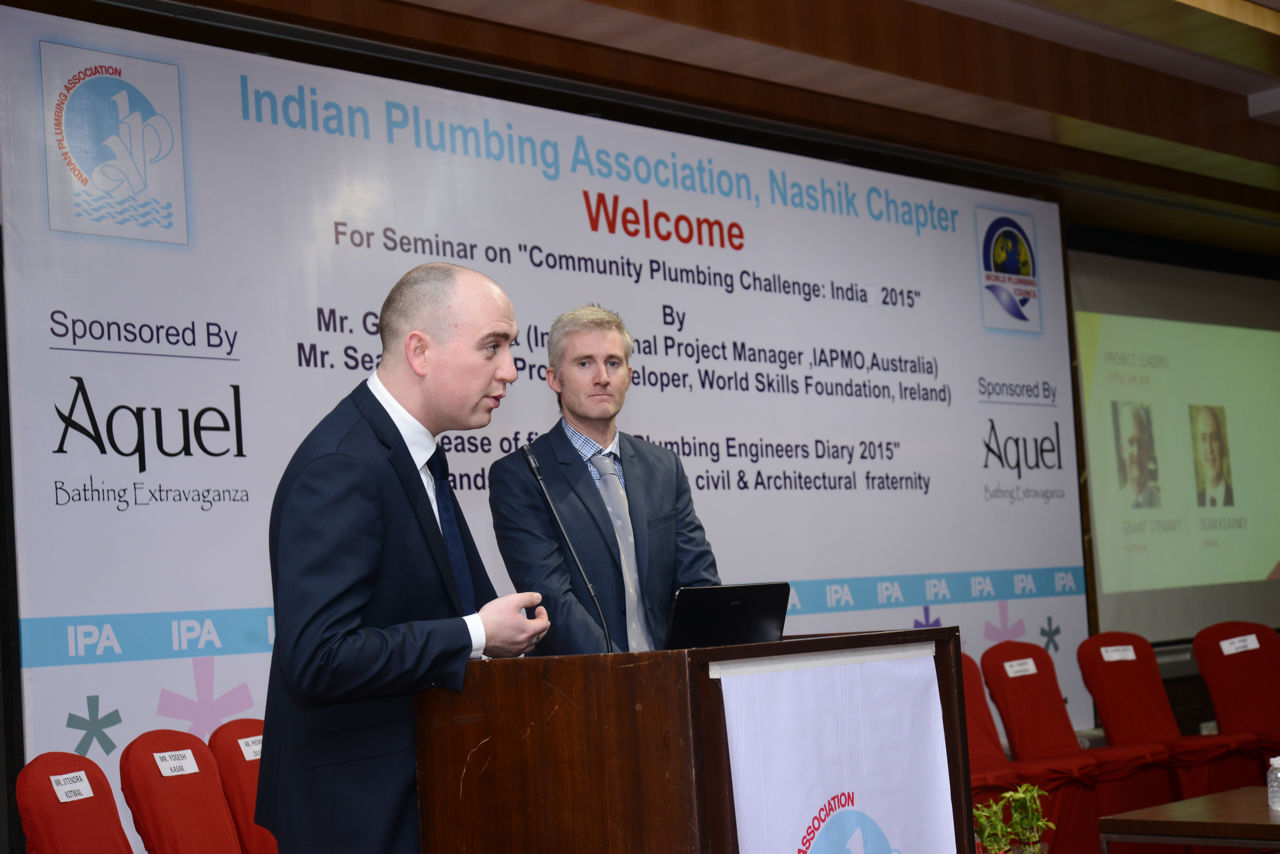 WorldSkills Foundation (WSF) exists to share the experience and skills of our international Champions and Experts beyond the WorldSkills Competition. Last week, two WorldSkills Champions – Grant Stewart (WorldSkills Australia, now representing IAPMO) and Seán Kearney (representing WSF) – travelled to India to connect with new partners with a view to expanding the Water Innovation Challenge event that WSF presented in Singapore last June. This new project – entitled 'Community Plumbing Challenge' – is being planned for late 2015.
After arriving in Mumbai, they spent the next six days on-the-ground visiting the north-western city of Nashik and the southern city of Bengaluru. Highlights of their trip included visits to a primary school, meeting with World Plumbing Council (WPC) Chairman Sudhakaran Nair and IAPMO India representatives, a visit to the WorldSkills India National Skills Competition for Mechanical Engineering CADD, and delivering a presentation to the Nashik Chapter of Indian Plumbing Association members.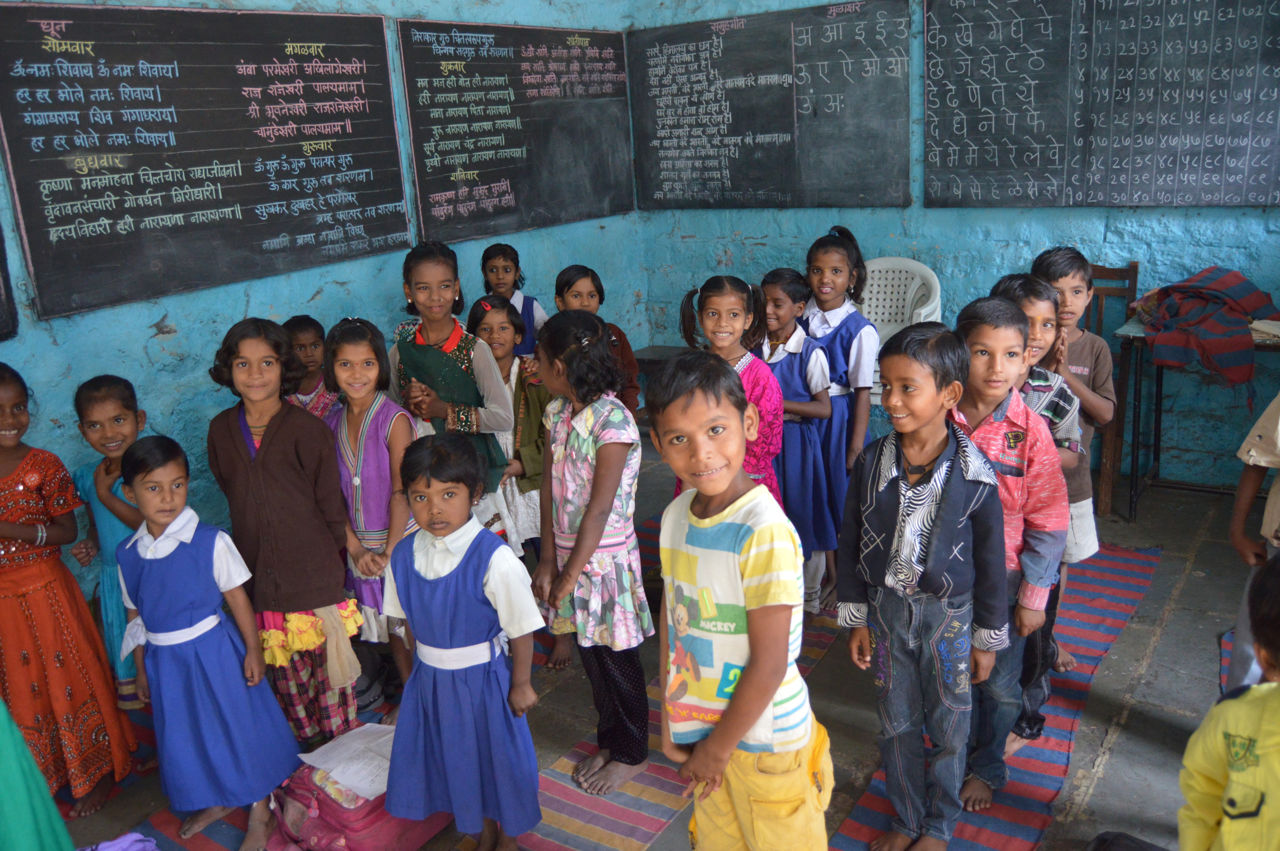 "We have come away with a project opportunity that is far better than what we had anticipated, and will be much more beneficial to all," said Grant Stewart.
"Before arriving in India we were not clear on what we would be able to achieve. After much discussion with the various groups here this week, our direction is now a lot clearer. I am excited to be working with these partners to design a Community Plumbing Challenge that will benefit all."
WSF Project Developer Sean Kearney was equally excited by the experience of the week: "The knowledge gained from the ongoing series of Healthabitat Sanitation Studios, plus our 2014 Water Innovation Challenge, has given us a strong footing to design and develop this next event. It's aim is to combine a range of Champion skill sets – Plumbing, Construction, Engineering, Design – to build something new, innovative, and in the heart of a community-in-need. We think Nashik is going to be an ideal place to do this.
After our various meetings here this week we have some excellent leads to follow, to make this a reality!"  
Milind Shete, Chairman of the Indian Plumbing Association's Nashik Chapter also added: "The suggestions [from the WSF team] have provided us with a guideline to proceed more precisely for betterment in future & also to uplift the fraternity. We hope that this kindness and cooperation will be continued."
Grant and Seán have now returned from India, and are busy working on the development of the Community Plumbing Challenge proposal based on the outcomes of this first visit. We look forward to following the development of this project into 2015! 
Find out more on the inaugural Water Innovation Challenge.