Chinese Taipei advancing to the future of skills
WorldSkills leaders from around the globe recently joined a symposium at the national competition in Chinese Taipei.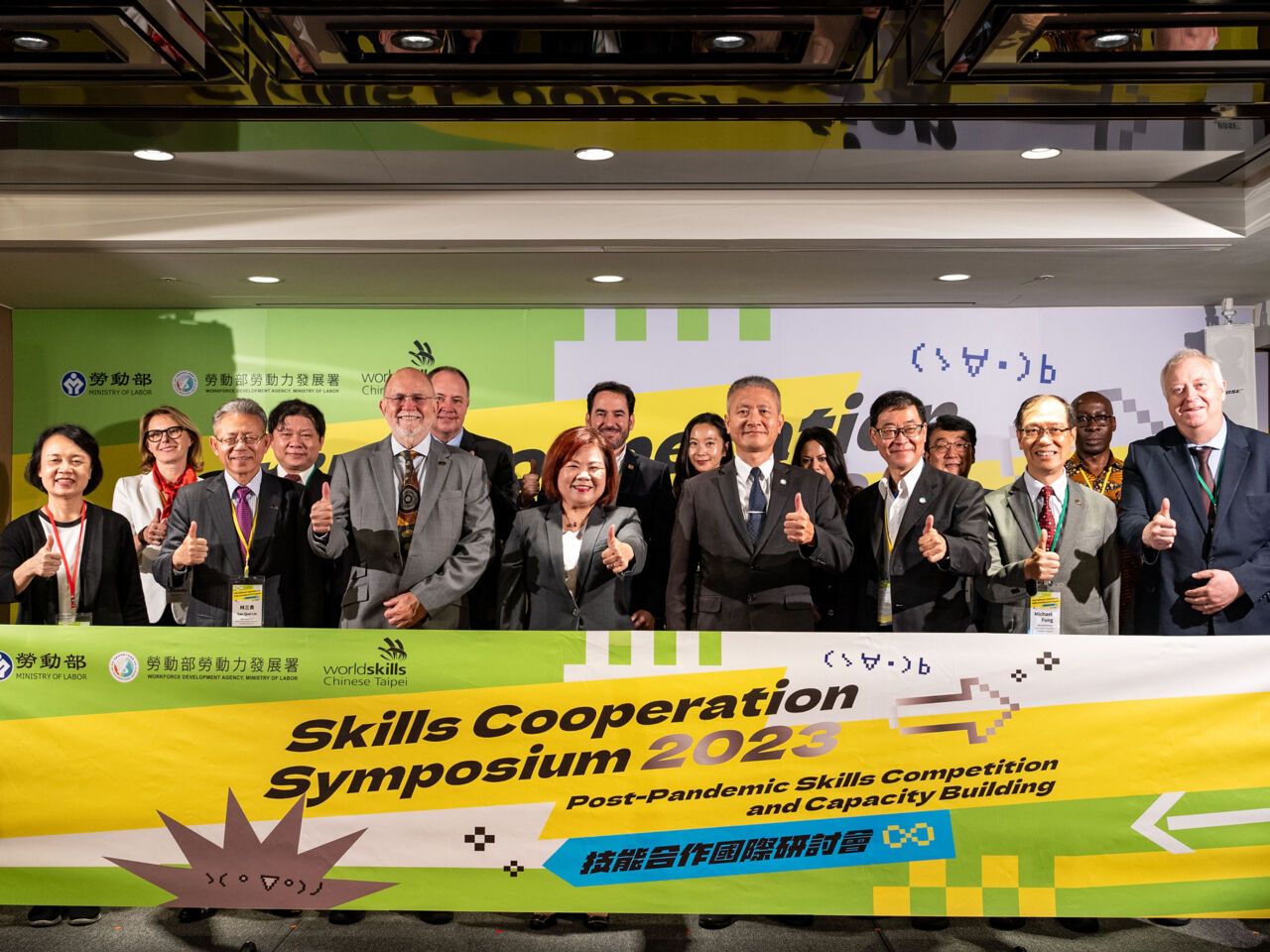 WorldSkills Chinese Taipei welcomed WorldSkills Members, Experts, and representatives of WorldSkills International, representing 22 countries and regions to an international cooperation and skills development event in July 2023.
Held alongside the national competition, the Skills Cooperation Symposium featured Ming-Chun Hsu, Labor Minister and Chris Humphries, WorldSkills President.
In his opening speech on 14 July, Mr Humphries said: "It is true that the global pandemic has given us much to contend with, but it has also given us renewed courage and resilience to stay focused on our mission. As hard as it has been, I believe the pandemic has shown the world how essential skills are to everything we do."
"Gaps continue to grow in our industries, our economies, and our communities, which is why we need solutions that are responsive to changes in the workplace, that are equitable for everyone, and that are sustainable for our planet," Mr Humphries said.
The Symposium focused on strategies for skills development in a world still recovering from COVID-19, and its devastating effect on economies and jobs, particularly for the developing world and its young people.
The challenges and opportunities outlined by Michael Fung, WorldSkills Board member – Competitions, included making WorldSkills Competitions more accessible to Members, ensuring skill competitions reflect the demands of industry, and increasing and improving the sustainability of competitions.
"We also know that if we are to use skill competitions as a tool for skill development and promotion, we must continually evolve and adapt," Mr Fung said. "Just like a worksite, there is never a time when all the problems are resolved. Each day, each month, each year we must adapt, look for new solutions, and adjust our vision."
In addition to the Symposium, a Skills Development Workshop was held featuring various skills: Automobile Technology, Fashion Technology, Joinery, IT Software Solutions for Business, and Restaurant Service. Skill Competition Managers and Experts had a chance to learn from each other, develop best practices, and discuss experiences.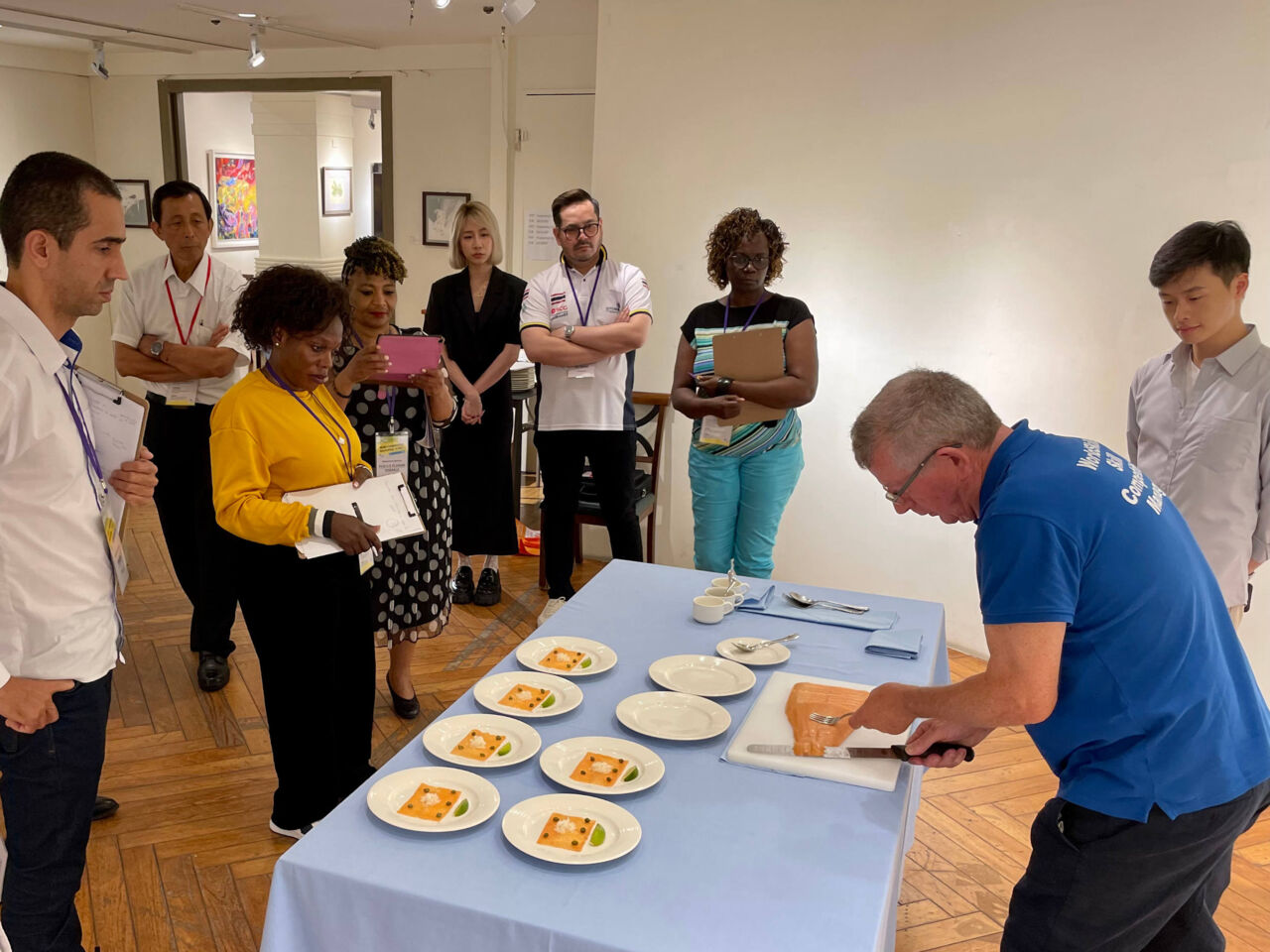 Justina Ashiyana, WorldSkills Expert for Namibia, said the workshop "was an amazing experience, lots of learning, as Experts from around the world were sharing knowledge about our skill area." Justina is also a new WorldSkills Champions Trust for Africa and was a Competitor in Joinery at WorldSkills Abu Dhabi 2017.
The 53rd National Skills Competition was held in celebration of World Youth Skills Day, at Nangang Exhibition Center and Nangang Vocational High School from 14–16 July. The event brought together over 1,100 Competitors in 55 skills and 13 junior skills. The theme of this year's competition was 'No Limits, No Boundaries'.
The three-day competition attracted more than 60,000 people. Vice Premier Cheng Wen-Tsang and Labor Minister Hsu Ming-Chun attended the Closing Ceremony on 17 July to congratulate and encourage all Competitors.
Top Competitors of the National Skills Competition have the chance to advance to WorldSkills Asia Competition 2023 and WorldSkills Lyon 2024.