Change how you see disability: 9th International Abilympics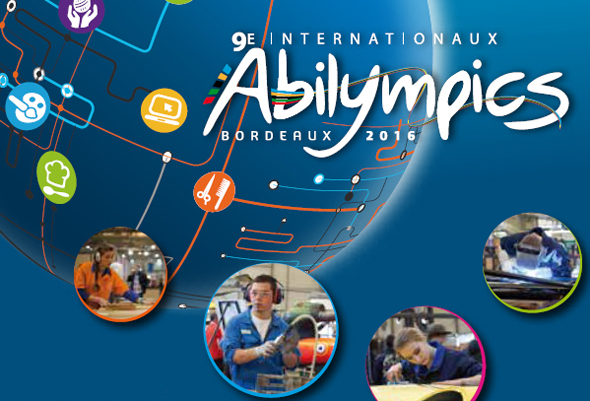 On 25-26 March 2016, over 600 Competitors, representing 35 countries, including 26 countries/regions who are Members of WorldSkills, met in Bordeaux, France, for the 9th International Abilympics. Participants competed in 49 skills in five categories: craft, services, information and communications technology, food, and industry as thousands of spectators watched their training and expertise being tested. 
The theme of this year's Competition was "Change How People See Disability" raising a call to action for society to evolve their view of disabilities from one of compassion to respect. Simon Bartley, President WorldSkills brought greetings at the opening session of the Abilympics General Assembly.
"I commend the Abilympics on raising the global awareness to see people for their skills and not their disability," said Simon Bartley. "Skills competitions highlight the professionalism required to excel in your chosen field. The Abilympics, are an essential voice in demonstrating the capabilities of the Competitors as individuals with expertise. Industry, and society in general, can benefit from utilizing more of their talents."
The Abilympics are held every four years. This is the first time France hosted the International Abilympics, which was held in conjunction with a WorldSkills France regional competition.
For additional information visit http://abilympics.events.