Celebrating 500 days until WorldSkills Kazan 2019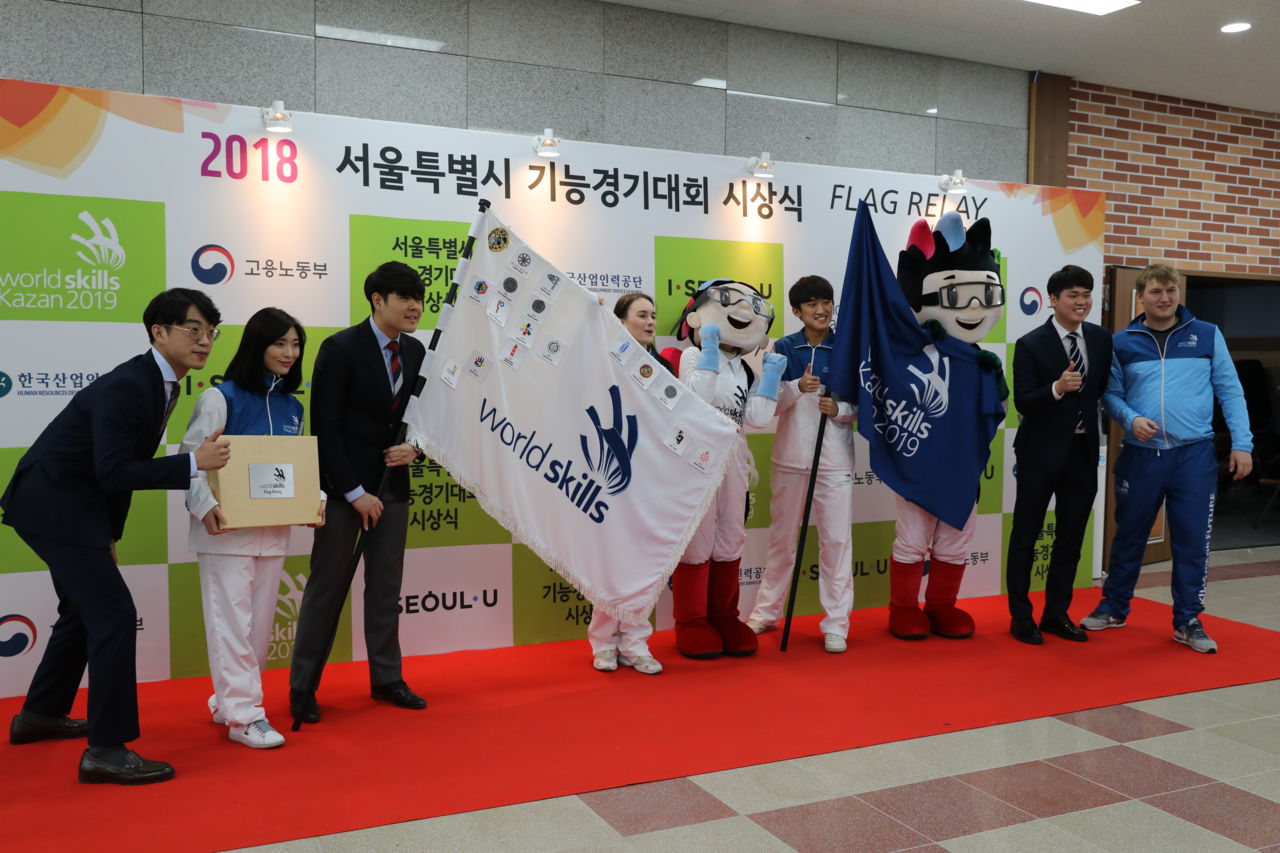 On 9 April, the 500th day until the next world championship of skills – WorldSkills Kazan 2019 – the WorldSkills Flag Relay reached Seoul, Korea.
During the ceremony at Seoul Technical High School the WorldSkills Competitions in Busan (1978) and Seoul (2001) were celebrated, and patches from those Competitions were added to the WorldSkills flag.
The international leg of the WorldSkills Flag Relay started on 12 March in Madrid, Spain, where the first international skills competition was held in 1950. Watch the flag starts is journey in the first vlog of the Flag Relay.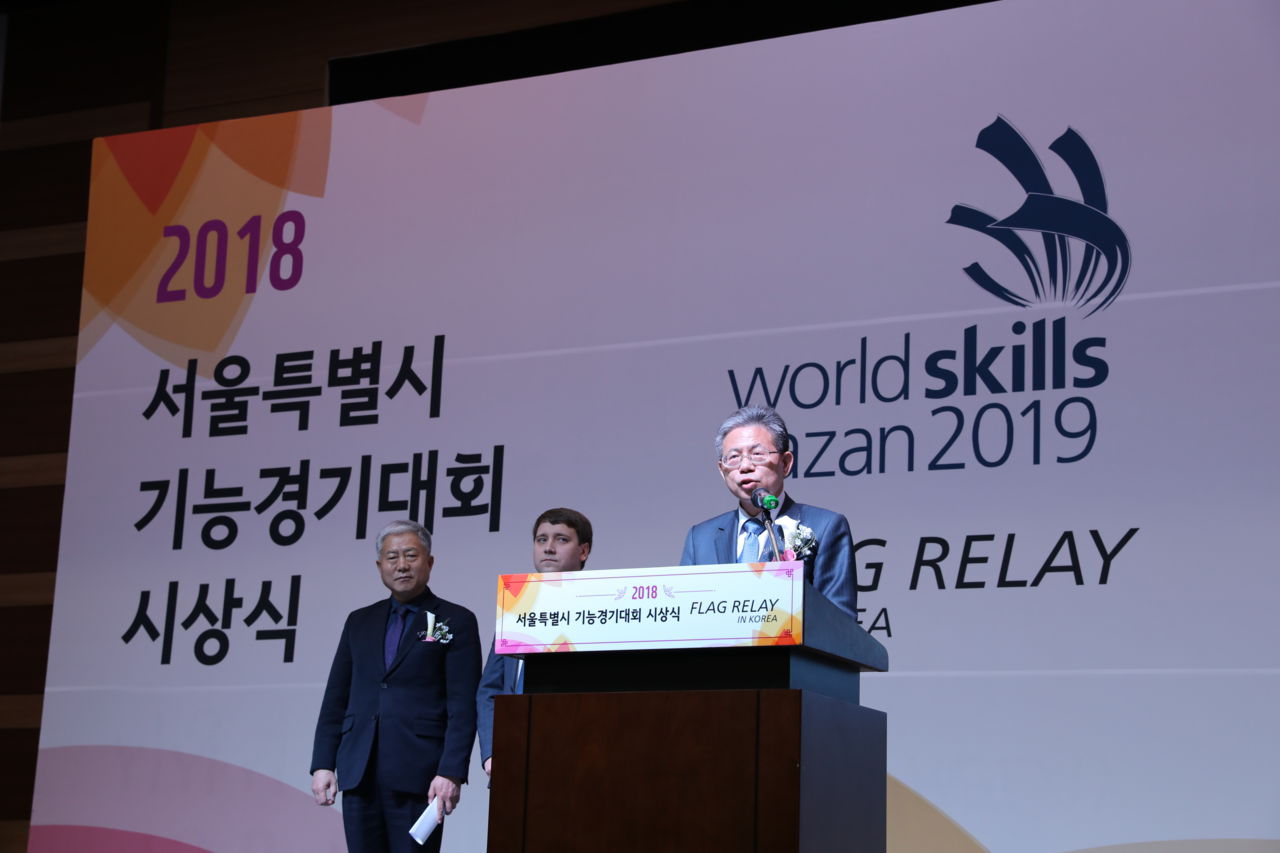 The event in Korea at the Closing Ceremony of the Korean Regional Skills Competition was the fifth stop of the international section of the flag relay, after visiting Spain, Germany, The Netherlands, and the United States of America. San-Quei Lin, WorldSkills Board of Directors member , Kim Dong-Man, President of WorldSkills Korea, and Marat Zakirov, representative of the WorldSkills Kazan 2019 Organizing Committee took part in the Flag Relay Ceremony.
There was also a presentation highlighting WorldSkills Kazan 2019, which will be held in Russia in August next year. The WorldSkills Competition brings together the very best young talents in vocational skills, to compete to be world champions in more than 50 different skills.
The Flag Relay started last year when the WorldSkills Flag was presented to Kazan, the next WorldSkills host city, on 20 October during the Closing Ceremony of WorldSkills Abu Dhabi 2017. The flag arrived in Sochi, Russia the next day. In December it was launched into space and kept on board the International Space Station for more than two months, before returning at the end of February.
The Flag will also travel to the United Arab Emirates, Chinese Taipei, Finland, Australia, Canada, Portugal, Switzerland, Brazil, Austria, Italy, the United Kingdom, the Netherlands, France, and Japan.
After the international phase of the relay is complete the flag will travel across Russia to 85 regions of the country, including 43 municipal districts and 2 cities of the Republic of Tatarstan. The Flag Relay will ends its around the world journey, at the Opening Ceremony of WorldSkills Kazan 2019.