Celebrate 65 years of improving our world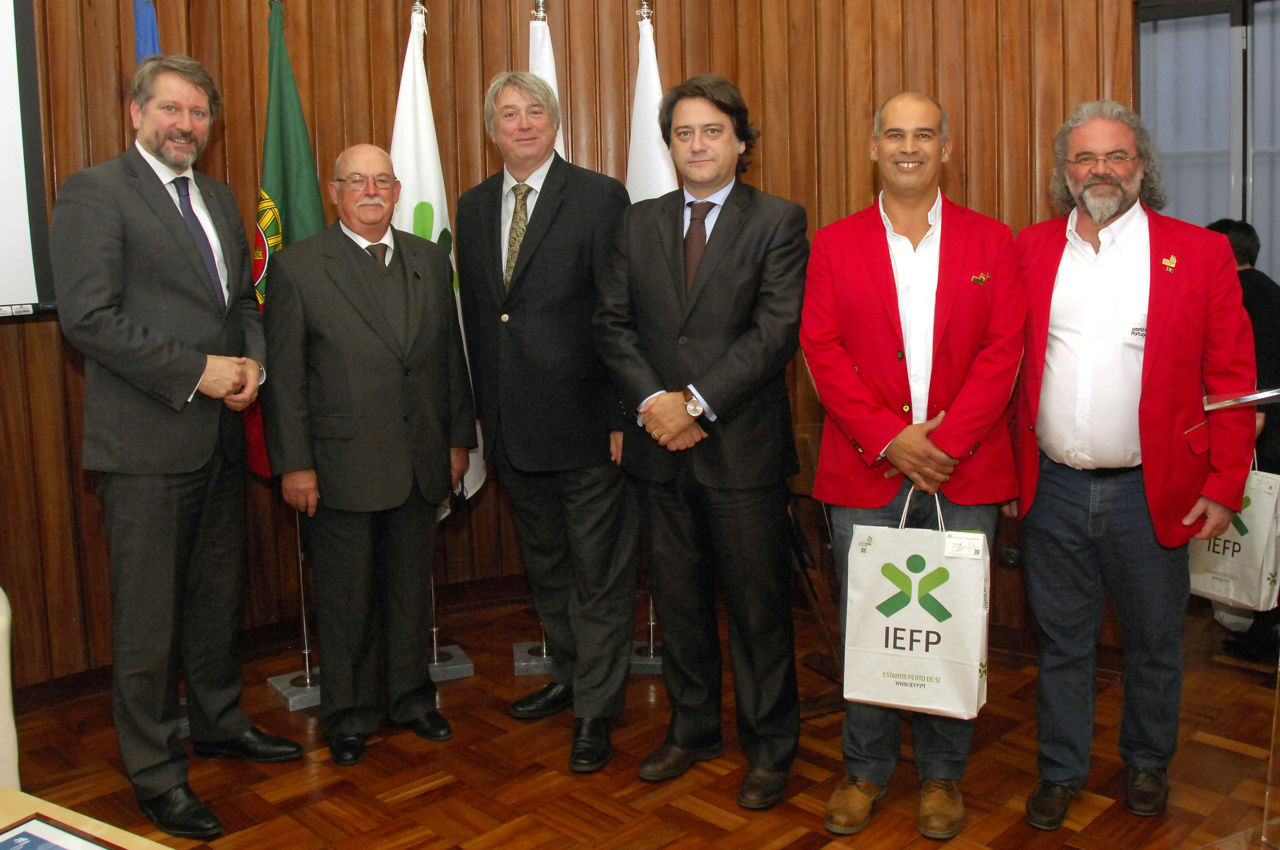 Sixty-five years of commitment to a cause is an achievement worthy of appreciation and, certainly, celebration. On 24 November 2015, WorldSkills Portugal celebrates the distinctive milestone of its 65th year of championing vocational education and training and skills development. Portugal's rich and exemplary engagement in what we now know as WorldSkills International began in 1950 when 12 young skills workers from Portugal and Spain participated in the International Vocational Training Competition (IVTO) in Madrid. The idea for a competition developed to convince youth, their parents, educators, and prospective employers that the future depended on inspiring, motivating, and preparing the next generation of skilled workers. The key to ensuring readiness of that workforce would be an effective vocational training system, and the notion was that a competition would spark interest and application among young people. At the same time, adults would become aware and appreciative both of the range of different skills and of what international competition results would suggest as necessary for their education and training systems to prepare the next generation worker.
At a commemorative session for the 65th anniversary of Portuguese participation in the WorldSkills movement on 24 November in Lisbon, invited guests were welcomed to an afternoon that included a panel discussion on "Improving our world with the power of skills". Moderated by the Portuguese journalist Tânia Madeira, panelists put forward their views on both theory and best practice around skills excellence and development. Simon Bartley, President, WorldSkills International and Jos de Goey, Secretary General, WorldSkills Europe were among those on the panel that also included leaders from Skills Spain, IEFP, Samsung, and others. The speakers shared stories that illustrated the evolution of the Skills Competitions from 1950 to today, and emphasized the importance of skills to the development of societies, economies, and countries. They confirmed the existence of a global movement that promotes skills as a development factor, and professional excellence as a differentiating factor.
A special part of the anniversary celebration was the presentation of a commemorative postcard with a unique postmark marking this milestone event. The postcard graphic is a mosaic of images depicting the evolution of Portuguese participants in skills competitions - from 1950 to 2015. If you look closely you can find pictures from the very first as well as the most recent events. The text on the postcard expresses fundamental attributes associated with vocational education and training and skills competitions - "Excellence, Innovation, Cooperation, Qualification, Teamwork, Quality, and Employment". The postcard will be circulated both in and outside of Portugal, and will be integrated in the collectors' editions of the Portuguese Postal Service.