Belarus newest Member of WorldSkills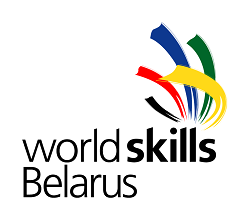 WorldSkills is excited to welcome Belarus as our 68th Member!
Considering some of the main industries in Belarus include agroindustry, mechanical engineering, cars, machine-tool constructing, instrument making, electronic, metal working, and food, membership at WorldSkills is a great fit!
According to the country's website, Belarus has one of the highest student-to-population ratios in Europe. The higher education system in Belarus has a prestigious image because of its high quality and affordability.
Five facts about Belarus include:
Belarus is officially known as the Republic of Belarus.
There are two official languages in the education system in Belarus, Russian and Belarusian.
The capital of Belarus is Minsk.
The Eastern European country is bordered by Russia to the east, Ukraine to the south, Poland to the west, and Lithuania and Latvia to the northwest.
The weather is fairly mild all year, with winter temperatures averaging -6°C and summer temperatures averaging +17.5°C.
The number of Member countries that take an active role in WorldSkills demonstrates the importance of excellence in skilled trades, technologies and social services careers around the world. We work with our Members to ensure that these careers are promoted in a positive light and that quality training and education is made available to everyone in their countries and regions.
The Member organization is Republican Institute for Vocational Education: http://www.ripo.unibel.by/, they are in the process of launching WorldSkills Belarus.
Want to see more of the culture in Belarus?
Check out their Instagram page: http://instagram.com/beltaby#