BeChangeMakers pitch their business ideas
The teams are as diverse as their chosen challenges. From India, Denmark, and Syria, tackling issues like neonatal and maternal death, clean water, and improving the lives of those with severe hearing problems.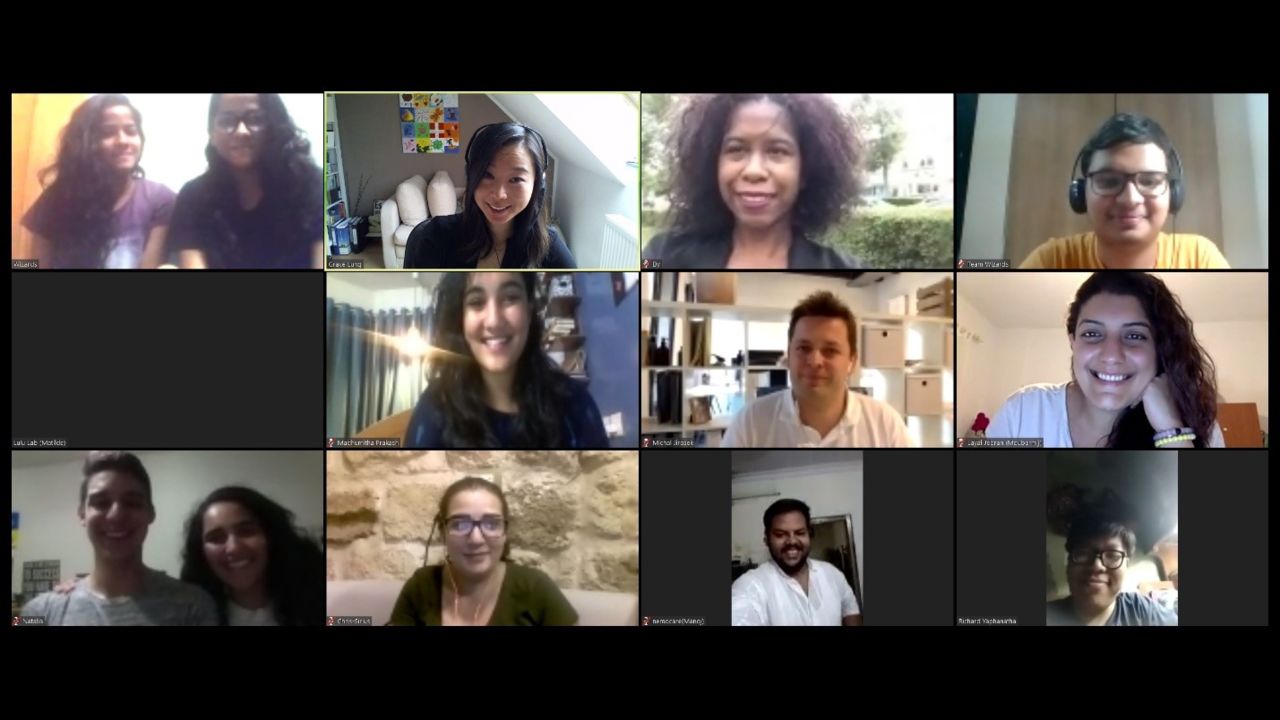 Over 160 teams entered BeChangeMaker 2018, with the latest elimination round reducing this to just nine.
The programme, which is backed by WorldSkills and the HP Foundation, offers young people a chance to develop their potential and ideas as social entrepreneurs.
In September, judges will select the final five who will pitch their ideas at the General Assembly in Amsterdam on 17 October.
The top three will each receive EUR 1,000 and further support for three months to turn their ambitions into reality. BeChangeMaker sees WorldSkills expand its goal to promote vocational skills globally, and beyond the current 79 Member countries and regions.
Ideas were submitted from Africa, the Middle East, and Latin America, as well as Europe and Asia. Among the top nine is Sirius, lead by Christina Fayad, a 26-year-old living in the middle of Syria's civil war, pushing their way to create innovative glove that translates sign langue into spoken and written Arabic language.
Moubarmji, based in neighbouring Lebanon, seeks to create quality online education in Arabic, while Ripple, from India, wants to improve access to clean water and create better public health.
Another Indian team, Nemocare Wellness, looks at neonatal mortality in the developing world, while Indonesia's Tribes hopes to bring prosperity to rural tribal communities by helping them develop ethnic products.
India's third team to make the last nine, Wizards, deals with better career guidance for young people, while Diversity 4 Tech Science, from the Netherlands, focuses on tackling gender and racial bias in STEM education.
Finally LuLu Lab from Denmark proposes to use technology and gaming to offer important sexual and reproductive education for girls, while Guatemala's Uroborus proposes sustainable production for traditional farming.
Grace Lung, Partnership and Projects Manager for WorldSkills said the BeChangeMaker programme was a way for the organization to expand career guidance support for young people and show how they could turn their skills into business opportunities for social impact.
"All the teams want to use their skills to help other people while developing a career of a lifetime," she said. "We are seeing teams that had absolutely no entrepreneurial skills making significant progress. Teams that had not made the final cut could still benefit from the training content the programme offers."
The final five will pitch their ideas for the final time live in Amsterdam in October, while their progress can be followed at #BeChangeMaker and #HPLIFE_Program. Watch the pitches live on our Facebook page on 17 October.