BeChangeMaker: Ugandan entrepreneurs design digital marketplace for small farmers
Saben Foods, whose project aims to provide effective and sustainable supply chains for small farmers, took part in BeChangeMaker 2022.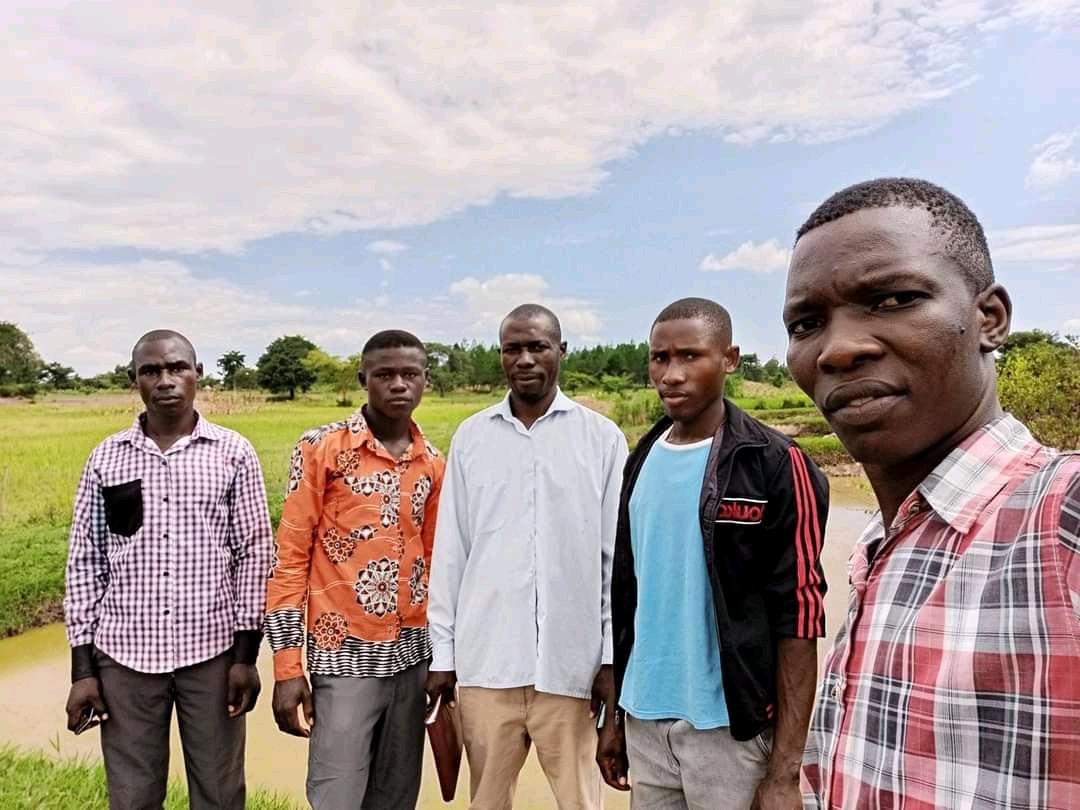 Since its launch in 2017, WorldSkills BeChangeMaker has been supporting young social entrepreneurs to accelerate their business ideas and contribute to sustainable development. One of last year's teams was Saben Foods from Uganda, whose project aims to provide effective and sustainable supply chains for small farmers.
The idea came to Engule Bern, the Business Lead in charge of logistics and supply chain, five years ago. His mother struggled to find potential buyers for her small agricultural produce, relying on intermediaries who often inflated prices and made late payments.
"All over the world, food supply chains are very sluggish, fragmented, manual, and expensive. In Africa, the dispatch supply chain is insufficient. Rural farmers receive low and uncertain prices for produce. Farmers and market vendors lose a lot of money to transporters. Urban food retailers pay high and unfair prices to brokers, resulting in a 250% increase of the actual food price and a 50% food wastage due to delays," explains Engule.
Besides Engule, Saben Foods is made up of three more highly skilled members: Adiru Marian, Sales and Distribution; Okello Boniface, Finance Lead, and Atukwatse Tracy, Chief Technology Officer. Together they created a digital marketplace that leverages resilient mesh networks of local shops, farmers, and transporters to source high-quality and traceable food produce on behalf of urban food retailers. Their solution provides sustainable and ready markets for farmers, fair prices, and farmer education.
Brought together by WorldSkills and the HP Foundation, the 30 teams selected for BeChangeMaker 2022 had projects tackling various economic and societal challenges reflected by the United Nations Sustainable Development Goals.
WorldSkills is currently accepting applications for BeChangeMaker 2023 to provide a new group of young social entrepreneurs with the opportunity to access the high-quality learning content on HP LIFE, tools and technology for startup acceleration, dedicated coaching, mentoring and customized support.
"Our participation in BeChangeMaker 2022 was phenomenal. It helped us discover our business' strengths and weaknesses," said Engule. "For example, we went back to the fundamentals to integrate new designs into our business model. Additionally, we profiled peers in the same industry and together we are sharing ideas on possible growth strategies and future expansion. The food demand is immense."
Saben Foods has ambitious plans. They want to develop Artificial intelligence Virtual Interactive Response systems and automate drought-resistant farm inputs, supply chain data, and procedures.
To enable low-income smallholder farmers to purchase high-quality seeds, fertilizers and solar irrigation systems for increased food production and farm productivity without taking credits, the team wants to introduce mobile micro-savings.
Currently delivering across Uganda, their goal for 2030 is to target East African markets, starting in Tanzania.
Do you have a business idea with the potential to bring positive impact? Apply to BeChangeMaker 2023 before June 3 and take your dreams to the next level.