BeChangeMaker our social entrepreneur programme returns in 2019
The demand for skill development by aspiring social entrepreneurs continues to grow as BeChangeMaker begins its third season.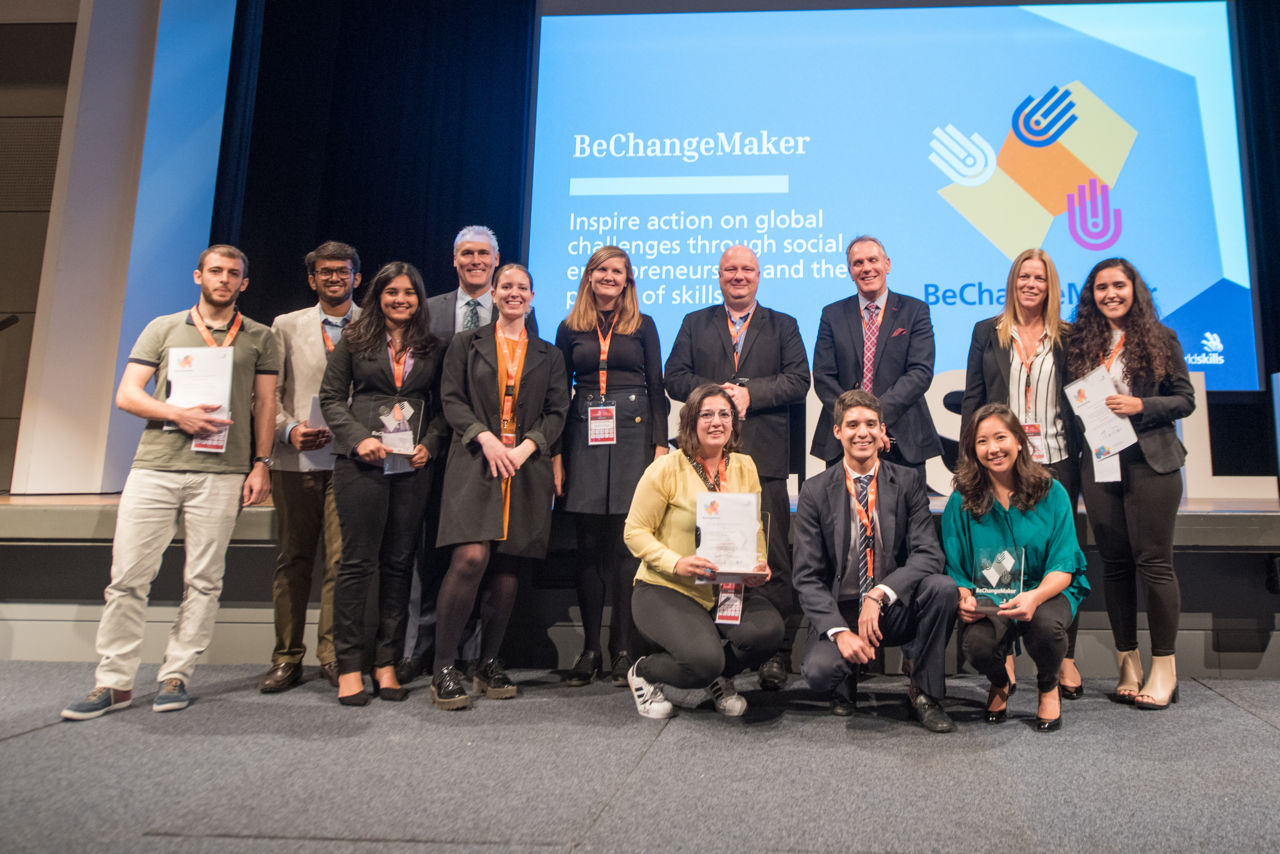 WorldSkills and the HP Foundation launched the first BeChangeMaker in 2017 as a virtual social entrepreneurial training programme for youth to become global citizens and change makers.
Since then, over 100 young entrepreneurs have participated in BeChangeMaker online courses and its mentorship programme initiated by WorldSkills and the HP Foundation. Until 15 April applicants can apply for the next round of the programme at https://bechangemaker.worldskills.org.
"Social entrepreneurship is a particularly powerful way to drive positive changes because it encourages young people to find success in a career by helping others and maximizing the potential of their skills," said Grace Lung, Senior Manager of Partnership Programmes for WorldSkills. "Through BeChangeMaker we give the participants a platform to receive dedicated coaching, trainings, and connections to develop business ideas that bring about social change."
"BeChangeMaker offers budding social entrepreneurs an exciting opportunity to develop their skills as they create solutions to some of the world's most pressing issues. Through the programme, they have access to HP LIFE's high-quality learning content and a diverse global network that will help them set their businesses up for success in the future. We are very excited to be part of this incredible programme for the third year in a row," Stephanie Bormann, Manager, HP Foundation, Employee Giving and Volunteering
The participants will take part in a series of intensive trainings, mentoring, and online pitch competitions. Our top five teams of BeChangeMaker will travel in August to Russia to pitch live during WorldSkills Kazan 2019, vying for EUR 1,000 to support their business development.
For more information visit https://bechangemaker.worldskills.org/ and follow online at #BeChangeMaker.