Australia-India Skills Mission strengthens vocational skills collaboration between the nations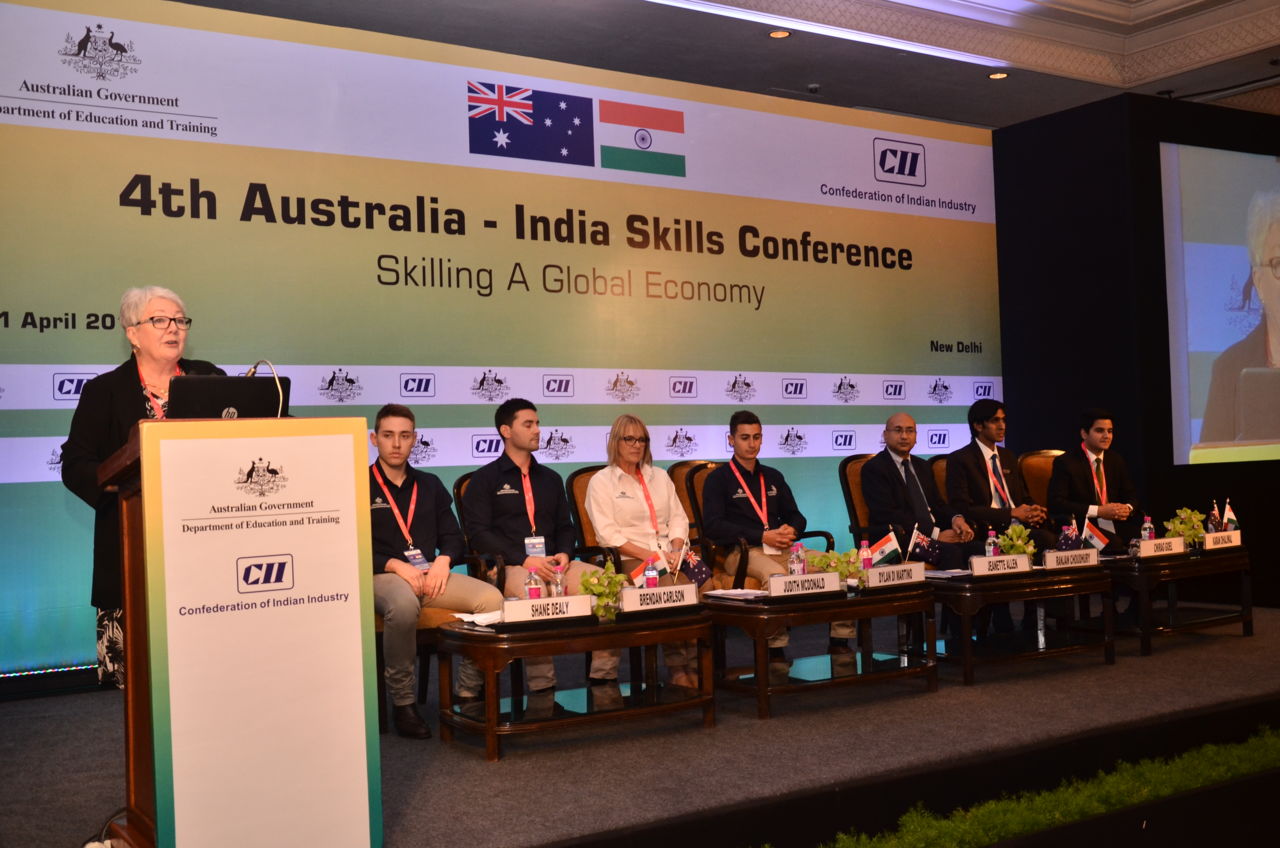 A skills focused delegation from Australia travelled to India in April, on a two-day mission designed to be a catalyst for greater vocational skills collaboration between the nations.
The Australian Prime Minister, Malcolm Turnbull, and the country's Minister for Education and Training, Simon Birmingham, were joined on the visit by the CEO of WorldSkills Australia, Brett Judd, two of the organization's Board members, and some young achievers. Increasing cross-continental connections in education and skills were at the top of the agenda.
Last month's visit stemmed from the formation in 2010 of the Australia India Education Council (AIEC), which cemented the commitment of the governments of both countries to work together in the fields of education, training, and research.
WorldSkills Australia is a key member of the AIEC, with Mr Judd, Board members Jeanette Allen and Megan Lilly, and 2015 WorldSkills Australia 'Skillaroo' and WorldSkills bronze Medallist Dylan Di Martino forming part of the 2017 Australia-India Skills Mission, 'Skilling a Global Economy', in Delhi.
100 representatives from business, industry, and government participated in the conference and panel discussions. They sought to find new ways to address skills and workforce challenges. Mr Judd said it provided an opportunity to promote Australia's Vocational Education and Training (VET) system, as well as shining an international spotlight on the abilities, efforts, and achievements, of the country's young Skills stars. "During our two-day visit, we gained a broader understanding of the skills and training markets in India, as well as working to establish better trade links with our Indian colleagues."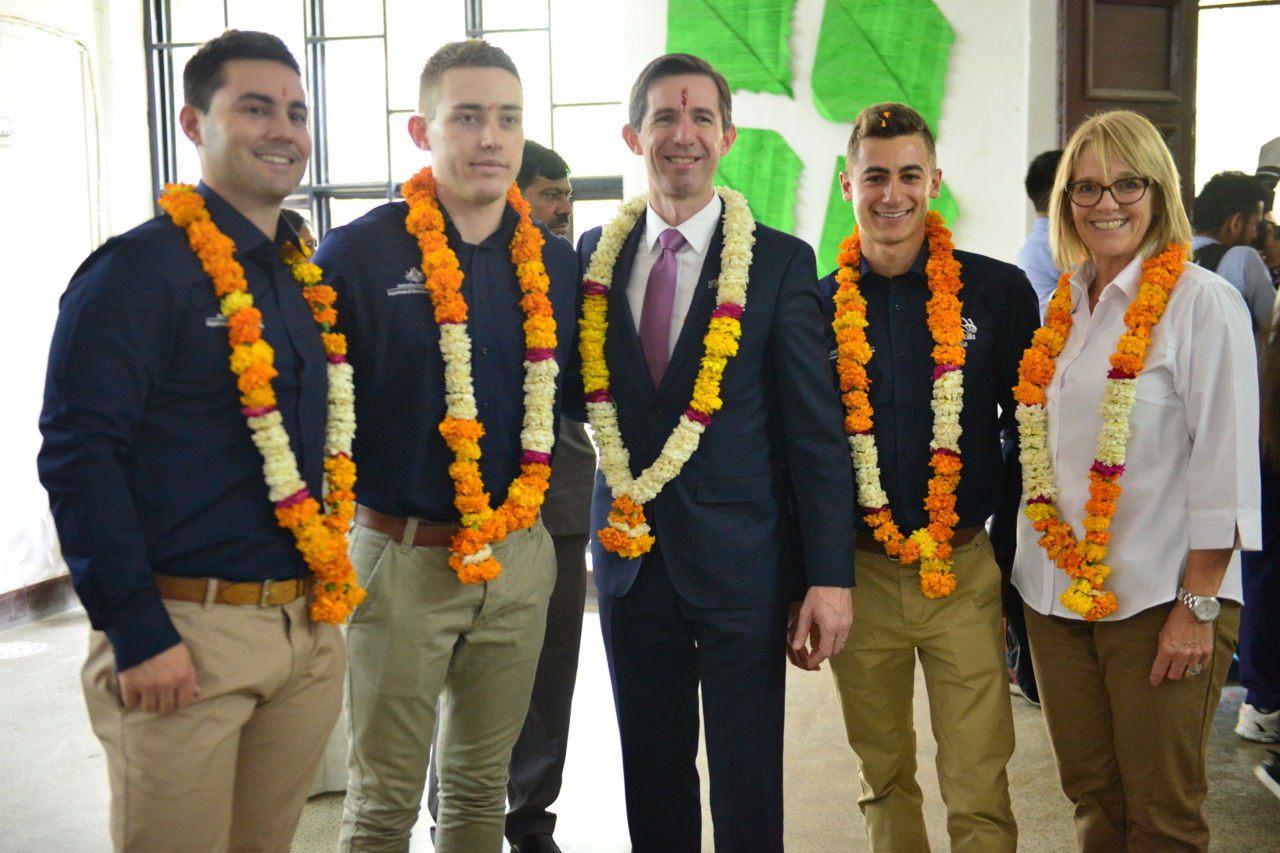 "India is looking to up-skill 400 million people. This provides exceptional training and partnership opportunities for Australian providers to explore new ways to work together to address skills and workforce challenges across both nations."
"We look forward to reciprocating the exchange when we welcome our WorldSkills India counterparts to compete in the Global Skills Challenge in Australia in July."
Key event speaker Ms Lilly – who, in addition to her position on the WorldSkills Australia Board, is Head of Workforce Development at the Australian Industry Group and Chair of the AIEC – said Australia and India have developed "a strong skills relationship" over the last six years, adding, "This relationship continues to strengthen, and is a key priority for both countries.
In India, Jayant Krishna, Executive Director and Chief Operating Officer for the country's National Skill Development Corporation, welcomed the visit.
"WorldSkills Australia's visit to India helped us and our supporting partners learn best practices which are undertaken by them to efficiently capture the essence of WorldSkills International Competitions," he explained. "India has the hunger to improve and the passion to excel."
WorldSkills Australia also hosted a panel discussion entitled 'Raising the Profile of VET – Showcasing Opportunities", which highlighted VET as an aspirational pathway for young people; and, together with WorldSkills India, hosted an interactive session focused on Carpentry and Plumbing with WorldSkills Experts and Competitors preparing for the 2017 edition of the skills showcase in Abu Dhabi, in October.
"Interaction with Experts from around the world will help in bringing home good results from the upcoming WorldSkills International Competition at Abu Dhabi," added Mr Krishna.
Chirag Goel, of the WorldSkills Champions Trust, an enthusiastic software and web developer from India also took part in the panel discussion. Chirag competed in WorldSkills São Paulo 2015 in Web Design, as part of Team India and now represents Asia on the Champions Trust.
Ranjan Choudhury, Technical Delegate WorldSkills India, said the visit marked a valuable exchange of skills. "The recent visit by WorldSkills Australia provided an excellent opportunity for our Competitors, students and trainers to interact and gain insights," he said. "WorldSkills provides a platform for countries and their youth to understand and appreciate diversity as well as collaborate and learn from each other." 
"The endeavor will be to deepen the existing ties between WorldSkills Australia and WorldSkills India in the coming years." Visit the WorldSkills Australia and the WorldSkills India websites for more information on their upcoming events.