And the winner is... WorldSkills Abu Dhabi 2017!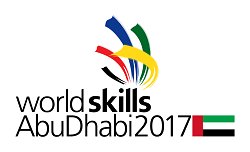 After months of planning and preparing, Abu Dhabi was officially voted as the host for the 44th WorldSkills Competition.
Hosting the WorldSkills Competition in the United Arab Emirates (UAE) aligns to the UAE Government's initiatives that recognize the importance of competing on the basis of knowledge.
By 2030, Abu Dhabi intends to build a sustainable and diversified, high value-added economy that is well integrated into the global economy and that provides more accessible and higher-value opportunities for all its citizens and residents.
A diversified and flexible knowledge-based economy will be powered by skilled Emiratis and strengthened by world-class talent to ensure long-term prosperity for the UAE.
Hosting the WorldSkills Competition in Abu Dhabi represents an integral part of achieving the objectives articulated within both the UAE Vision 2021 and Abu Dhabi Economic Vision 2030. Therefore, we believe that technical and vocational education will help our country meet the future challenges and demands for developing our economic base and global competitiveness. The UAE Government strives to encourage innovation, research and development, and to strengthen the regulatory framework of key sectors while encouraging emerging high-value added sectors in order to enhance the UAE's competitiveness. It will also raise the efficiency, flexibility and productivity of the labour market through the development of the national labour force and strengthening their leading role in the economy. 
This will be the first time a WorldSkills Competition will be hosted by an Arab country and in the MENA Region. The WorldSkills Competition in Abu Dhabi will represent the ideal platform for sharing knowledge, know-how and experience in craftsmanship. Local students, Competitors and Experts will have an unprecedented opportunity to network and exchange best practices with participating countries that bring different expertise and economic background. The first WorldSkills Competition to take place in the UAE would boost relations and the exchange of knowledge between GCC countries, nearby Asian states and the MENA region. 
WorldSkills Abu Dhabi 2017 provides an exciting and dynamic destination, located at the nexus of the west and east; it is the meeting point of the ancient and modern. Participants in the 44th WorldSkills Competition will have the opportunity to experience true Arabian hospitality while enjoying clean state of the art facilities and modern infrastructure.
The venue for WorldSkills Abu Dhabi 2017 will be the Abu Dhabi National Exhibition Company (ADNEC).  
So mark your calendars for October 2017 and see you in Abu Dhabi for the 44th WorldSkills Competition!