200 days until WorldSkills Shanghai 2022
With the successful conclusion of Competition Preparation Week, the countdown begins to the 46th WorldSkills Competition in Shanghai.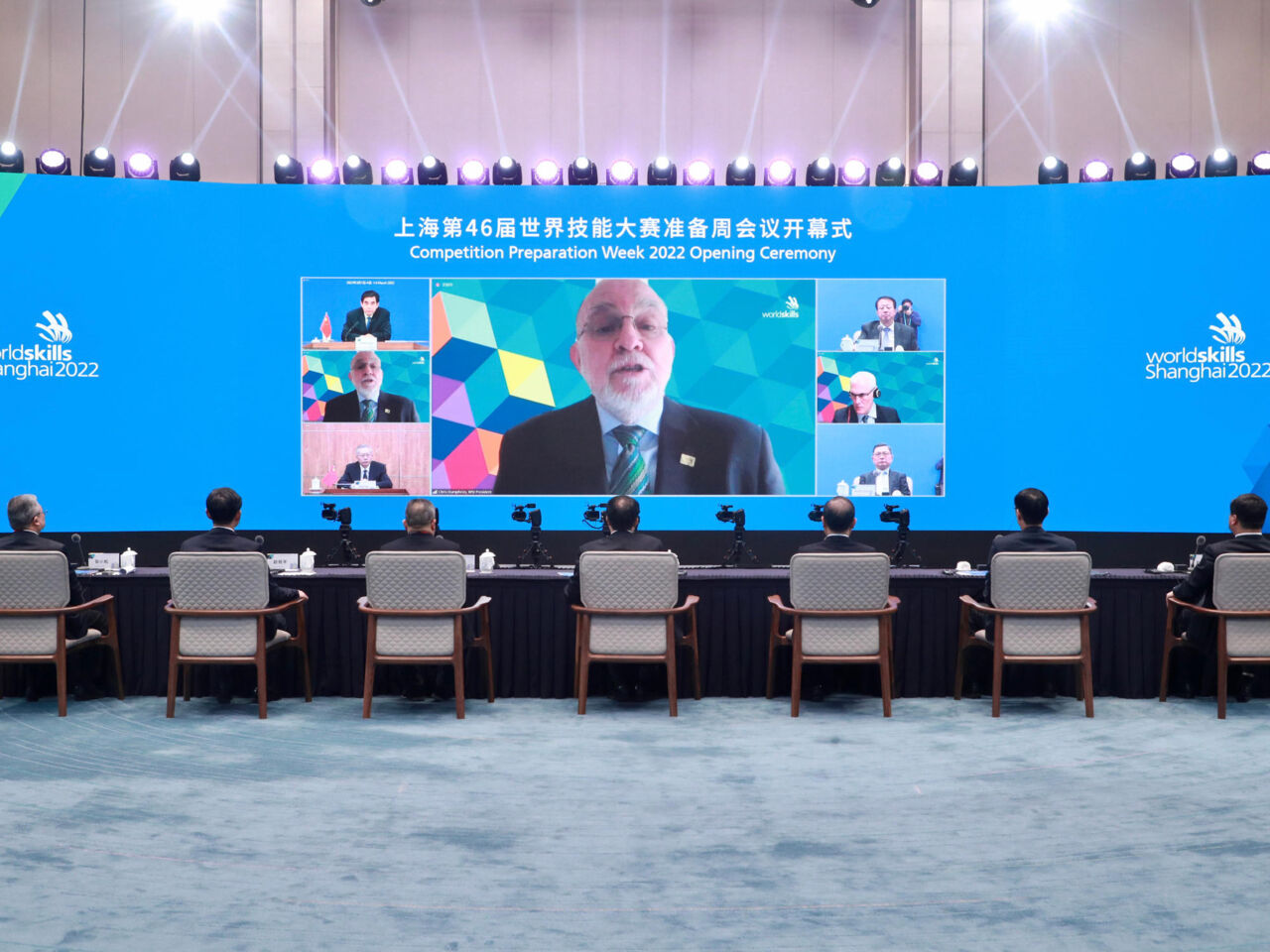 This month includes two important milestones in the lead-up to the 46th WorldSkills Competition: the conclusion of Competition Preparation Week (CPW) and the 200-day countdown to the Opening Ceremony.
WorldSkills President, Chris Humphries, said in his final remarks of Competition Preparation Week: "bringing together the WorldSkills community is an extraordinary example of international cooperation. Each stakeholder, from our Members to our Partners, is essential to the success of the event."
He concluded, "hosting an international event while the world adjusts to the impact of the pandemic will require us all to be equally adaptable and creative. We must see each challenge, each question from our stakeholders, each component as a building block that creates an impressive movement."
The official Competition Preparation Week activities were hosted online over four days, with an intensive program, involving over 300 stakeholders, including a Sponsors Forum, the Competition Committee, and Workshop and Skills Management meetings.
Additional meetings to work through details of workshop layouts, equipment and tools, and health, safety, and environmental requirements — typically held in-person during CPW — were hosted online for each of the 63 skill competitions.
WorldSkills Shanghai 2022 will take place from 12 to 17 October 2022 and will occupy more than 300,000 square metres for the 63 Skill Competitions and supporting activities.
Hu Chunhua, China's vice premier and leader of the WorldSkills Shanghai 2022 Organizing Committee, told attendees of Competition Preparation Week's Opening Ceremony: "we are confident we will fulfil our promise to deliver a creative and influential skills gala to the world."
The Opening and Closing Ceremony are being organized around the theme of "Master Skills, Change the World", combining traditional Chinese culture with modern technologies and stories of skills.
October will also see the opening of the WorldSkills Museum in Shanghai in a converted century-old cotton warehouse on the Huangpu River waterfront.