Celebrate World Youth Skills Day 15 July!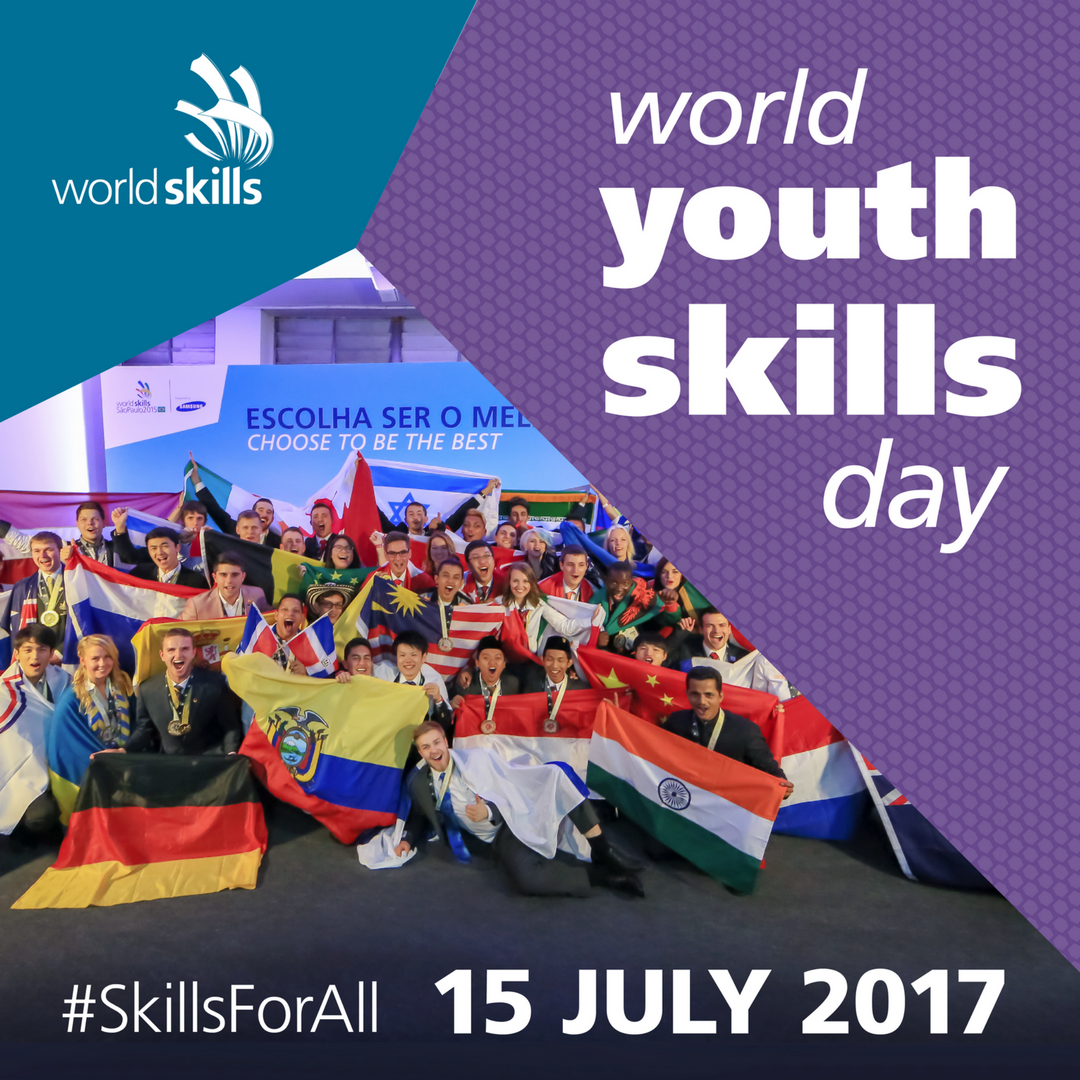 Join us in recognizing World Youth Skills Day on 15 July 2017 and you could win a trip to WorldSkills Abu Dhabi 2017!
Use #SkillsForAll and #WYSD to join WorldSkills, and the United Nations, to raise awareness about the importance of youth developing skills. #SkillsForAll supports our view that everyone should have the opportunity to discover and develop their talents. Through skills individuals, communities, and countries can create a more prosperous future.
We believe that skills should be available to everyone. Share with us a skills story that demonstrates how skills have launched careers, and how they build character, confidence, and success. 

Submit a 2-minute video on Facebook, Instagram, Twitter, or YouTube using the hashtag #SkillsForAll and you could become our official vlogger at WorldSkills Abu Dhabi 2017!
Whether it's your story or the story of someone who inspires you, we want to hear how skills create more positive futures. The deadline for submissions is 9 July 2017. Full contest details available on our World Youth Skills Day webpage.
With exclusive access to the event you will go behind the scenes to capture what it takes to put on the world's largest skills competition. Every day you will tell the stories of the event by producing videos on what you have seen, and by interviewing the people who make it happen. Your videos will be featured on the WorldSkills social media platforms. 
Each year, on 15 July, WorldSkills, alongside our Members and partners recognize the need to empower more young people to pursue skills. On 18 December 2014, the United Nations General Assembly, declared 15 July as World Youth Skills Day (WYSD). For more information visit our World Youth Skills Day webpage.