Modelling Vocational Excellence (MoVE)
Do skills competitions really make a difference? Do competitions contribute to the stock of skills that economic and social development demand?
Researchers from three countries (Australia, Finland, and United Kingdom) have worked collaboratively to answer these questions. Their research programme is called Modelling Vocational Excellence, or MoVE. They studied the motivations and experiences of Competitors and Experts who participated in WorldSkills London 2011. The research study produced the persuasive findings that can be summarised as follows:
WorldSkills competitions raise quality, promote professional development and drive improvements in vocational training.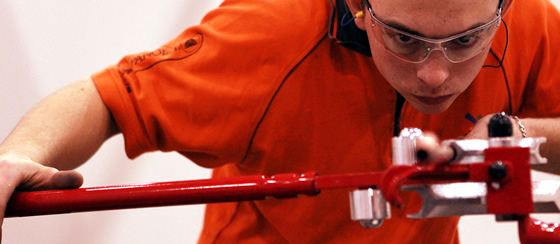 Inspiring Skills Excellence
This booklet refers to the ways that WorldSkills competitions contribute to stronger training systems. It explores the MoVE study's findings about the benefits of participating in competitions. The results reveal a lifetime impact for both Competitors and Experts.