Industrial Mechanic Millwright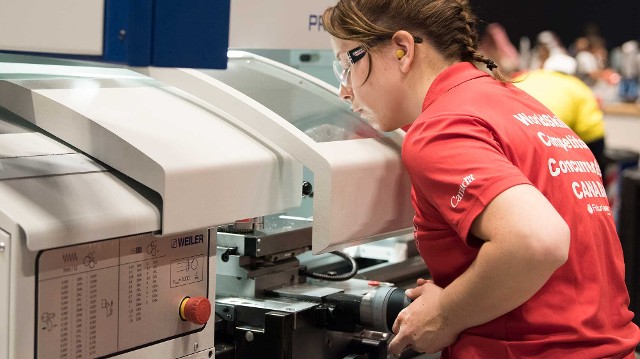 Maintaining and repairing stationary industrial machinery, mechanical equipment, and automated and robotic systems in industrial plants and factories.
Industrial Mechanic Millwright could be for you if you like:
Craftsmanship
Making things
Using tools
More about Industrial Mechanic Millwright
Industrial mechanic millwrights are most often involved with installing, maintaining, repairing, and removing machinery in industrial plants and factories. They will plan and design, select, and install mechanical industrial systems to a high standard. This will include testing and fault-finding which will require a deep body of knowledge about the equipment they are working with.
Generally the industrial mechanic millwright works in a team but occasionally alone. However each person takes on a high level of personal responsibility and autonomy to deliver a safe and efficient mechanical installation. Mistakes are largely irreversible, costly, and can be life threatening.
---
Our partners

The American Welding Society sets global standards for welding, seeking to advance the science and technology of the skill. It offers scholarships to student members and discounts for its online courses, publications and codebooks along with access to regional chapters.

Lincoln Electric manufactures welding and cutting products used to fabricate bridges, buildings, ships, automobiles, power plants, heavy equipment and pipelines all over the world. For WorldSkills Competitions and regional and national competitions, it provides welding and cutting products along with safe information and training.

The world's leading volume manufacturer of precision dimensional measuring equipment with product lines that range from basic hand tools such as micrometers, calipers, and dial gauges to the most accurate and sophisticated coordinate, contour, and form measuring machines With a workforce of more than 5,100 and a presence in more than 80 countries, Mitutoyo offers general metrological training for industry.

As a leader in electrification, automation and digitalization, Siemens offers automation hardware and software in sectors from automobiles to steel in more than 200 countries. It seeks to raise skills to industrial levels by providing world class products and knowhow to WorldSkills Competitors and Experts.
Make your country proud
Find out how to start competing in a competition.