Concrete Construction Work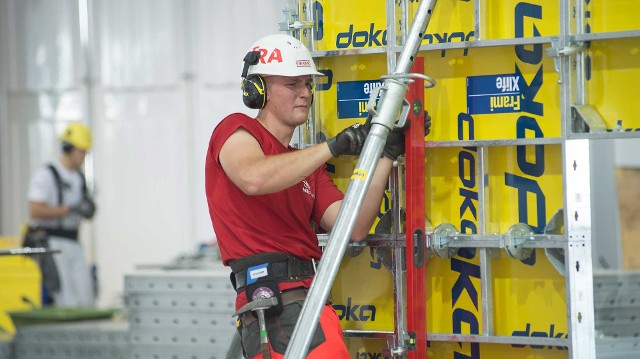 A vital role in any building site specifically in charge of providing the concrete which is the core element of any construction project.
Concrete Construction Work could be for you if you like:
Making things
Using tools
Working outdoors
More about Concrete Construction Work
Concrete Construction workers perform a lot of physical tasks, often beyond the basic responsibility of mixing and delivering the correct amount of concrete to the builders. This includes operating hand and power tools, so learning how to use them safely is vital. Safety is also crucial in preparatory work when erecting scaffolding and carrying out the demolition of old structures.
As with all site workers the concrete construction worker needs to be physically strong and possess manual dexterity. In addition an ability to read and understand blueprints, and to make sure that they match work orders is essential. They also need to work closely with quantity surveyors to make sure there is no wastage of concrete.
---
Recent medallists in Concrete Construction Work
WorldSkills Competition 2022 Special Edition
Oliver Waily

Austria
Gold

Jonas Schulner

Austria
Gold

Jule Janson

Germany
Silver

Jonas Hopf

Germany
Silver

Yangguang Zhang

China
Bronze

Jinhao Liu

China
Bronze
---
Occupational Standard
The WorldSkills Occupational Standard specifies the knowledge, understanding and specific skills that underpin international best practice in technical and vocational performance. It should reflect a shared global understanding of what the associated work role(s) or occupation(s) represent for industry and business.
Make your country proud
Find out how to start competing in a competition.