Mechatronics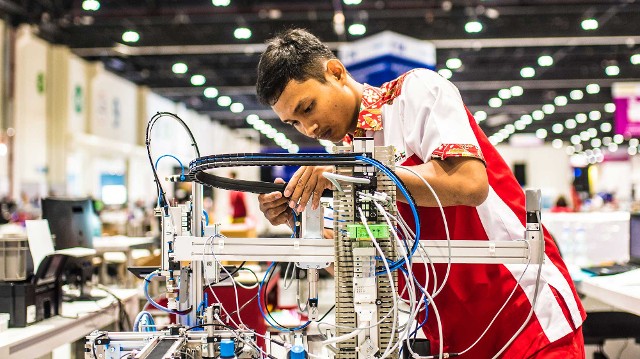 Building automated systems for industry using mechanics, electronics, pneumatics, and computer technology.
Mechatronics could be for you if you like:
Complex problems
Fixing things
Using computers
Using tools
Working as a team
More about Mechatronics
Mechatronics includes mechanics, pneumatics, electronically controlled systems, programming, and robotics and systems development.
It is the job of the mechatronics technician to combine these areas to design, build, maintain, and repair automated equipment, and programme equipment control systems.
As well as factory assembly lines, mechatronics is used in everything from bottling machines to supermarket cash till and belt assemblies.
---
Why choose Mechatronics?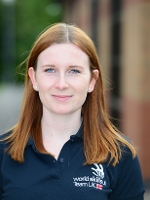 ---
Recent medallists in Mechatronics
WorldSkills Kazan 2019
PO-YANG CHUEH

Chinese Taipei
Gold

CHENG-XUN SONG

Chinese Taipei
Gold

Chenghao Yin

China
Silver

Hu Xie

China
Silver

Hiroki Matsumoto

Japan
Bronze

Ryota Morimoto

Japan
Bronze

Ítalo Gonçalves

Brazil
Bronze

Edmilson Souza Neto

Brazil
Bronze

Josia Langhart

Switzerland
Bronze

Raphael Furrer

Switzerland
Bronze
---
Our partners

A WorldSkills Global Industry Partner since 1991, Festo Didactic is a leading provider in technical education, offering educational institutions and industrial companies around the world state-of-the-art training solutions for many areas of technology to train people the right skills for highly dynamic and complex industrial environments.
---
Occupational Standard
The WorldSkills Occupational Standard specifies the knowledge, understanding and specific skills that underpin international best practice in technical and vocational performance. It should reflect a shared global understanding of what the associated work role(s) or occupation(s) represent for industry and business.
Make your country proud
Find out how to start competing in a competition.