WorldSkills supports HeForShe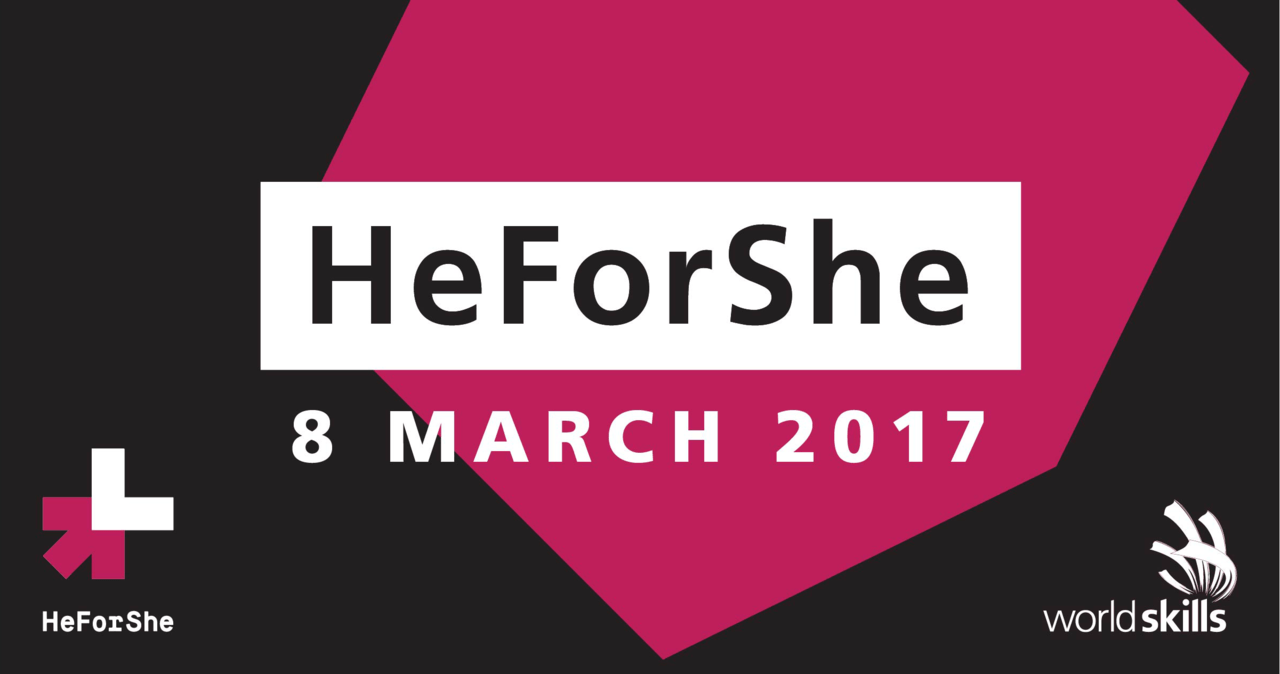 WorldSkills is proud to formally endorse HeForShe – a solidarity movement for gender equality, led by the United Nations. WorldSkills is joined by Members of WorldSkills across the globe, in backing this vital push for gender equality in vocational education and skilled professions.
In recognition of International Women's Day, 8 March 2017, WorldSkills will profile a series of women working in skills and encourage people from around the world to take the HeForShe pledge. Visit our HeForShe page for the latest profiles of women working in skills around the world.
As a global movement that promotes access to vocational skills, WorldSkills believes that skills have no gender and that it is time that inequality in the workplace is eradicated.
"We aim to speak up for women, for young women, and for girls,"said Simon Bartley, President of WorldSkills. "So, that they can feel empowered to take any careers choice that they wish irrespective of the fact that that might be in an area that historically they may not have considered."
WorldSkills also believes that governments around the world must do more to remove inequality in the workplace. Recent analysis by the World Economic Forum showed that there are considerable gaps between female and male access to economic resources and opportunities. The degree of these inequalities varies from country-to-country but wherever they live women consistently earn less, have fewer jobs.
Let's work together as a family of skills organisations to do everything that we can to end this in all our Member countries and regions.