Netherlands wins the right to host WorldSkills General Assembly 2018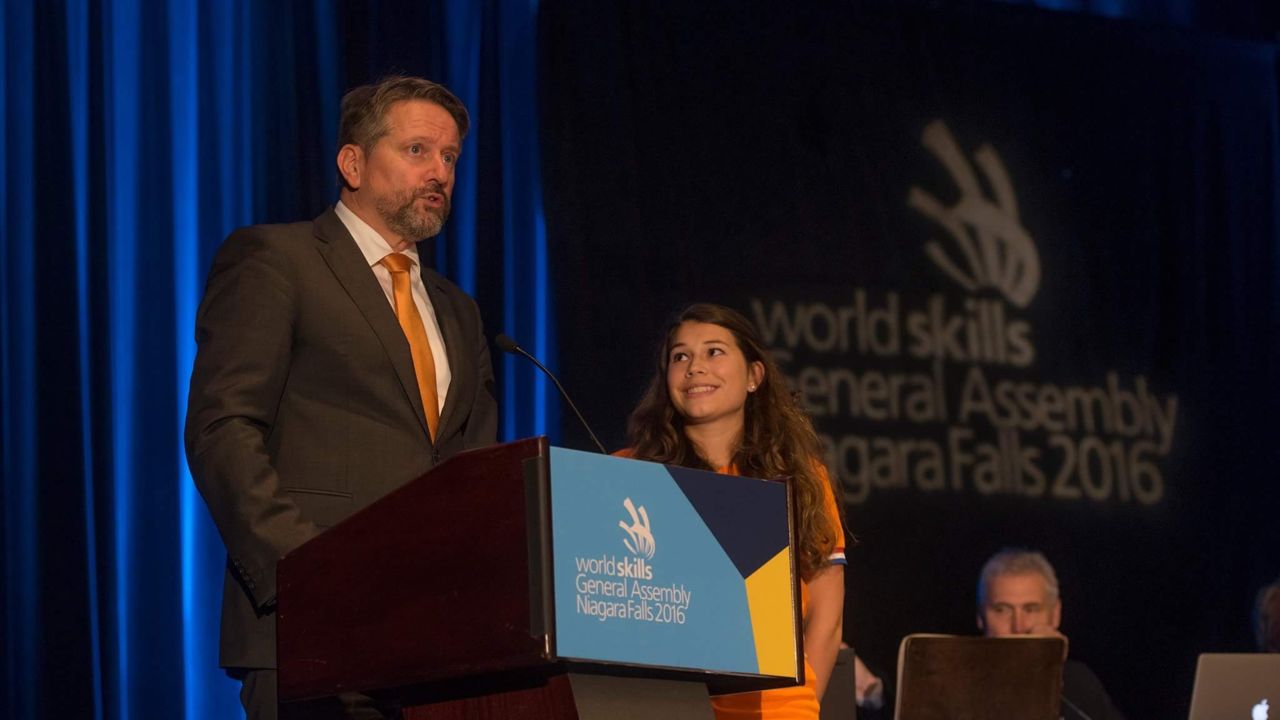 The Members of WorldSkills have voted for the Netherlands to host the WorldSkills General Assembly 2018.  The event will be held in the city of Amsterdam.
Three cities competed for the right to hold the event in 2018 with Colombia (Cartegena), Ireland (Dublin), and the Netherlands (Amsterdam) all presenting exciting bids to the Members of WorldSkills.  Voting took place on the first day of the current WorldSkills General Assembly in Niagara Falls, Canada.
The three bidding Members offered different visions for the General Assembly in 2018, which will include a public WorldSkills Leaders Forum that focuses on the most topical themes in vocational education and skills excellence.  The General Assembly is also the highest authority of WorldSkills and makes fundamental decisions on the future of the movement.
The Dutch bid proposed a "concurrent, interactive, and attractive program" in Amsterdam in 2018.  "A Davos of Skills".  The Dutch proposal recommended that the GA utilizes the six focus areas of WorldSkills to "involve our Dutch stakeholders, such as governmental, young people, (T)VET, internationalization, apprenticeships, and research organizations and their international partners, to make both an interesting and substantive program."
The Netherlands also highlighted that WorldSkills General Assembly 2018 will be a pivotal milestone in the implementation process of WorldSkills Vision 2025.  Finally, the bid stressed the location – Amsterdam – with its UNESCO heritage site, the 17th century Canal Ring, world-class art, and its role as "one of the international hotspots of the world".
The current General Assembly continues in Niagara Falls until 6 October.   
Watch a video of all the bids and the announcement of the result at www.facebook.com/WorldSkills.