Meet Tjihimise Karaerua of the Champions Trust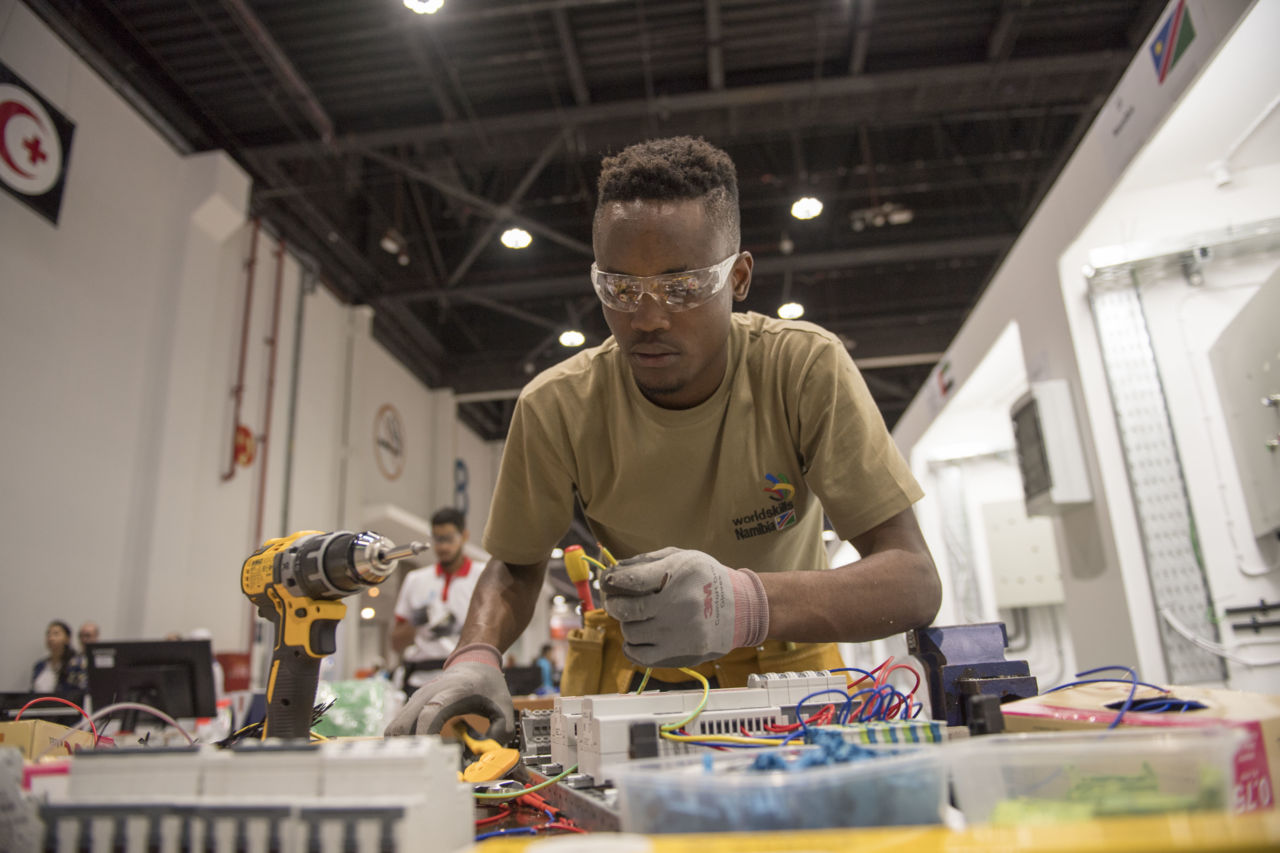 Tjihimise Karaerua, Brunno, believes the more skilled the workers, the better the world.
"The future of the world is dependent on the hearts, hands, and minds of the young people of tomorrow," says Brunno, th 22-year-old Namibian. "The competitiveness of a country, the buildings we live in, and societies across the world all depend on the power of skills." 
"We have to embrace our skills and encourage others and speak up for the participation of more young people in WorldSkills events and Competitions."
His words make him the ideal ambassador for the vocational skills movement as the as one of the newest members of the WorldSkills Champions Trust – a collective of young professionals who are helping advocate and promote the WorldSkills message.
Fresh from his last experience in at WorldSkills Abu Dhabi 2017, participating in Electrical Installations after winning the gold medal at his country's National Competition, Brunno recalls the four-day event as one of the most memorable experiences in his life.
"It was the toughest competition in my life, filled with highly motivated Competitors from all over the world," he said. "It was a amazing opportunity for me as it added value to my career path, along with networking opportunities - which is a key professional skill."
An electrician by profession, Brunno says embracing a vocational skill enables him to do a job he loves each and every day.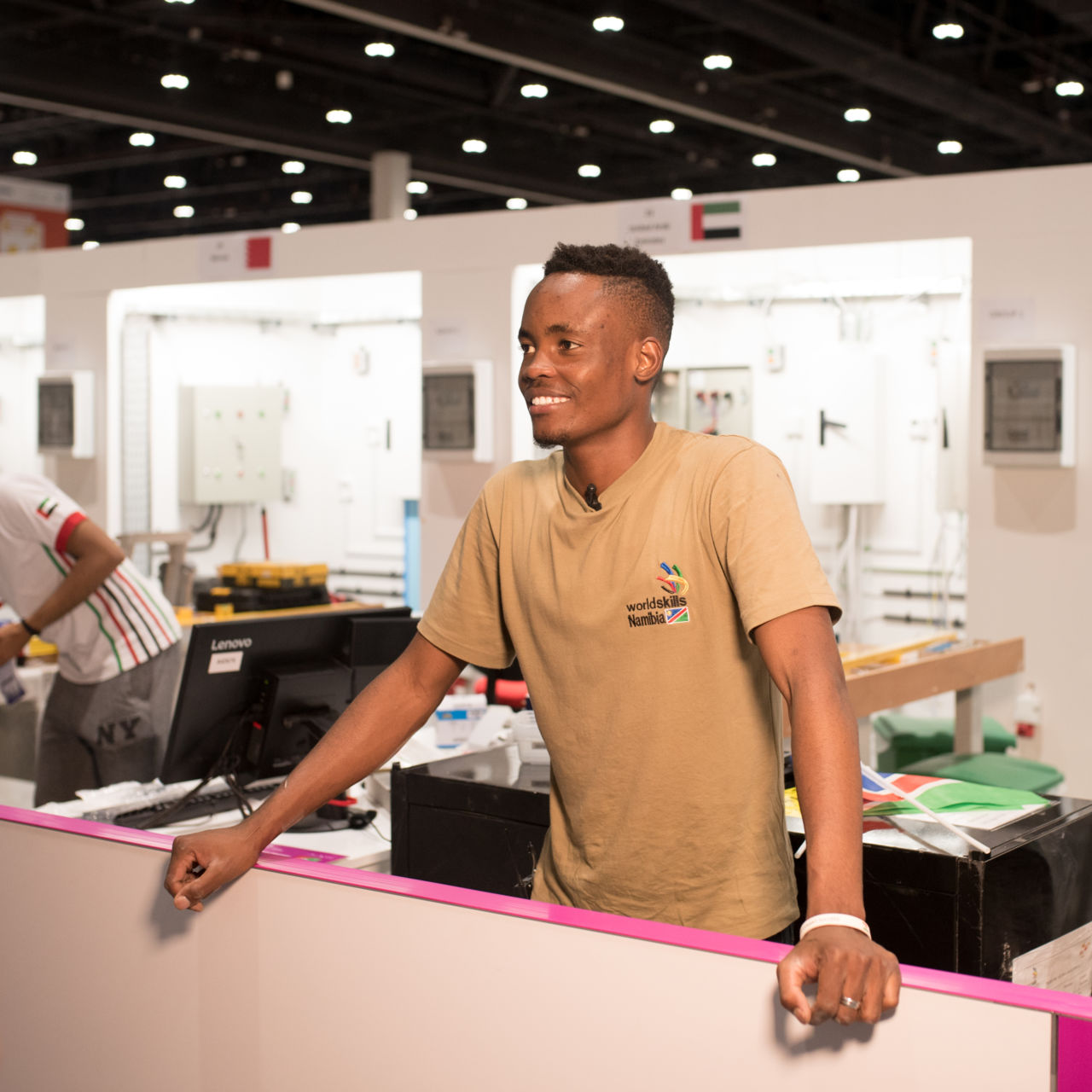 "Electricians mandates and responsibilities are to design and install electrical systems in all types of commercial, residential, and industrial projects, while carrying out maintenance and repairs safely and quickly," he explained. "Seeing the device you designed and installed start to work, and figuring out the bugs and fixing them, is what I love about this skill. That and the smile on the face of a happy customer."
Brunno says vocational skills - and competing in a WorldSkills Competition - has changed his life in many ways. 
"Immediately after the Competition I was hired by one of the best companies in Namibia; a company that not only provides a good pay cheque, but that also employs a number of people with a common goals and passions," he said. "I've gained confidence in working under pressure and at a faster pace."
"I was lucky to be surrounded by the best of the best from all over the globe -  this has changed my life."
"I'm joyful and hope others will also receive this feeling to go after their dreams. Passion is all it takes."
Ensuring others also have the opportunity to follow their dreams, inspired Brunno to continue his WorldSkills journey and apply to be part of the WorldSkills Champions Trust.
"I passionately believe that every person deserves an opportunity to develop themselves to the maximum potential. It doesn't matter what career you do, but if its the closest to your heart - then go for it. Just do it, and do it with all your heart."
Learn more about the WorldSkills Champions Trust https://worldskills.org/what/career/champions-trust/