The events of 2018 were a powerful reminder of the growing scope and reach of the WorldSkills movement. Over the past 12 months we have seen exciting developments in numerous areas that demonstrate just how skills can improve young lives all over the world.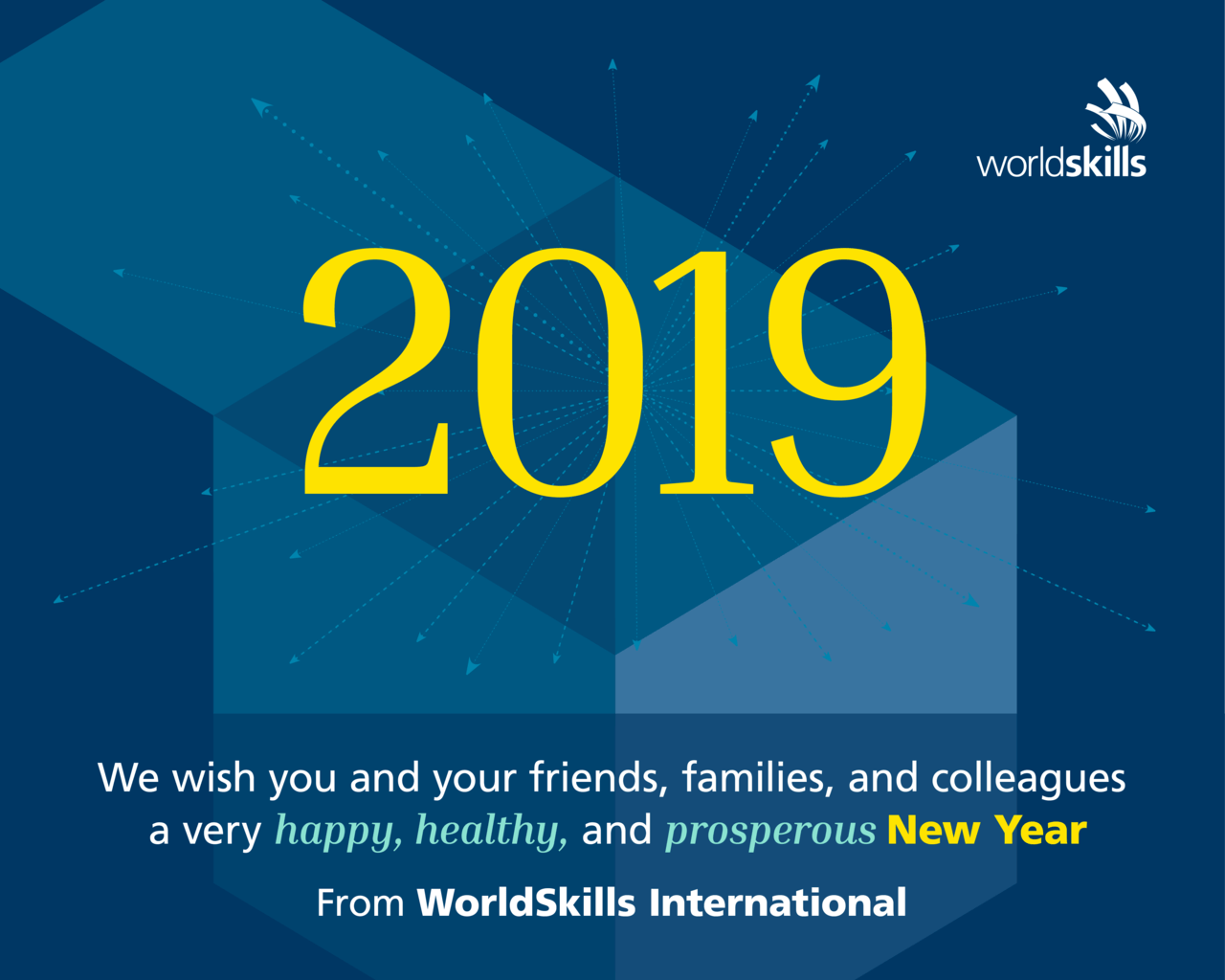 Around the world and even into outer space, WorldSkills International has never been more active or more relevant to the challenges of rapidly evolving economies and societies.
One of the faces of 2018 was Bruno Karaerua from Namibia, the WorldSkills Champions Trust representative for Africa. Bruno, who once did his homework by candlelight, is now a trained electrician helping to bring electricity to his village and beyond.
"WorldSkills has given me the determination and encouragement to see how my skill can make significant changes," he says.
Then there are Rocio Leon Agular, Natalia Beneitez Meza, and Jose Mario Zalaya, the winners of BeChangeMaker 2018, our mentoring initiative with the HP Foundation. From Guatemala and Honduras respectively, the team were inspired to create a project to turn waste rice straw, traditionally burnt after harvest, into useful products like biofuel and paper pulp. These young people, as well as being an inspiration, show the true global reach of WorldSkills, as Poland this year became our 80th Member.
The year also saw the establishment of a WorldSkills International Capacity Building Centre in Korea. Backed by the Global Institute for Transferring Skills (GIFTS) of the Human Resources Development Service of Republic of Korea (HRD Korea) it will aim to support Africa and other developing countries where skills training is desperately needed.
The challenges and opportunities of Africa also saw the African Union partner with WorldSkills at a forum to launch a digital skills drive. The continent will see the world's largest rise in population this century, with the danger that many young Africans will be left behind in a fast-changing jobs market.
"Digital skills are now recognized as basic skills along with literacy and numeracy," the African Union Commissioner for Human Resources, Science and Technology, Professor Sarah Anyang Agbor told the forum.
We also welcomed the arrival of a new Champions Trust, including 7 new representatives. 10 countries are represented on the Champions Trust, and the new recruits began their two-year term at a training camp in Shanghai, where, of course, WorldSkills Competition 2021 will take place.
None of this would be possible without the generous support of our Global Partners, who provide not just financial support but are a key connection to industry and the world of work.
This year we added Studica a leading supplier of educational technologies such as robotics and software products, Car-O-Liner, the Swedish-based automotive company, FANUC, one of the world biggest manufacturers of factory automation and robots, and VCOM, a high-tech educational technology enterprise from China, as our newest Global Partners.
WorldSkills once again led recognition of World Youth Skills Day in July. Based on the theme #SkillsChangeLives, Simon Bartley, WorldSkills President, along with Champions from around the world created videos to recognize the day and demonstrate the impact of skills to improve the futures of young people.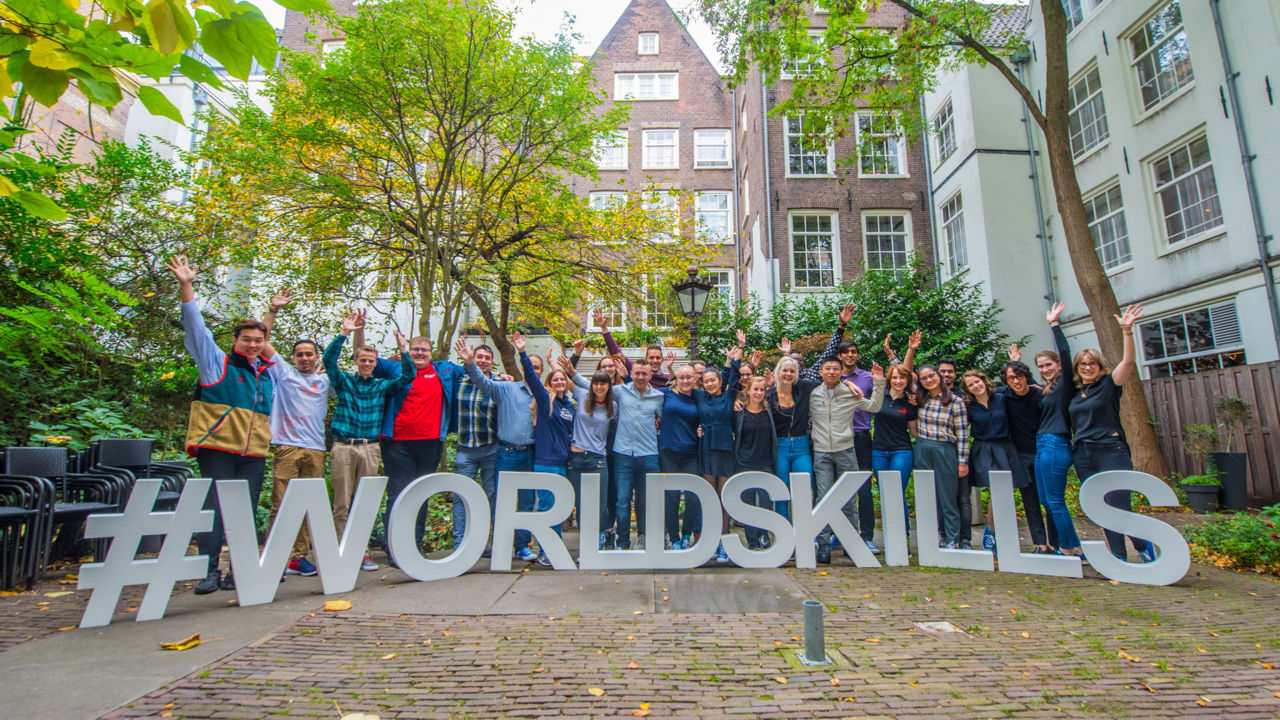 Then it was on to Amsterdam for WorldSkills General Assembly 2018 and the further implementation of Vision 2025. Thank you to our host, WorldSkills Netherlands, for your hospitality in hosting an excellent General Assembly, and the WorldSkills Conference which attracted 400 delegates, speakers, and stakeholders.
The General Assembly marked the official release of the updated WorldSkills brand, which includes a new website, a brand animation, and additional resources for Members. The brand positioning places young people and a positive view of how skills can meet future economic challenges, at the heart of everything that we do.
Never far from the action was Russia and WorldSkills Kazan 2019. Preparations for next year are at an advanced stage, and our hosts are already spreading the word about the world's greatest vocational skills contest.
This year has seen an incredible journey for the WorldSkills Flag, on a relay that began with a trip on the Russian Soyuz rocket to the International Space Station and continuing through every country where a WorldSkills Competition has been held over the past 68 years.
The Flag is still on the move, now visiting major cities in Russia, an epic journey in itself, that will end at the Opening Ceremony in Kazan next August.
Finally comes the big news of plans for a WorldSkills Museum in Shanghai that will present a compelling narrative for a movement that began in Madrid in 1950 and now encompasses two thirds of the world's population.
To build the Museum, an appeal has gone out to all WorldSkills Members, the WorldSkills Global Partners, our amazing Experts and our Champions for artefacts and stories that will bring this collection vividly to life.
As always, the future success of WorldSkills rests with you, our Members, partners, and supporters. WorldSkills wishes you a happy and prosperous 2019!